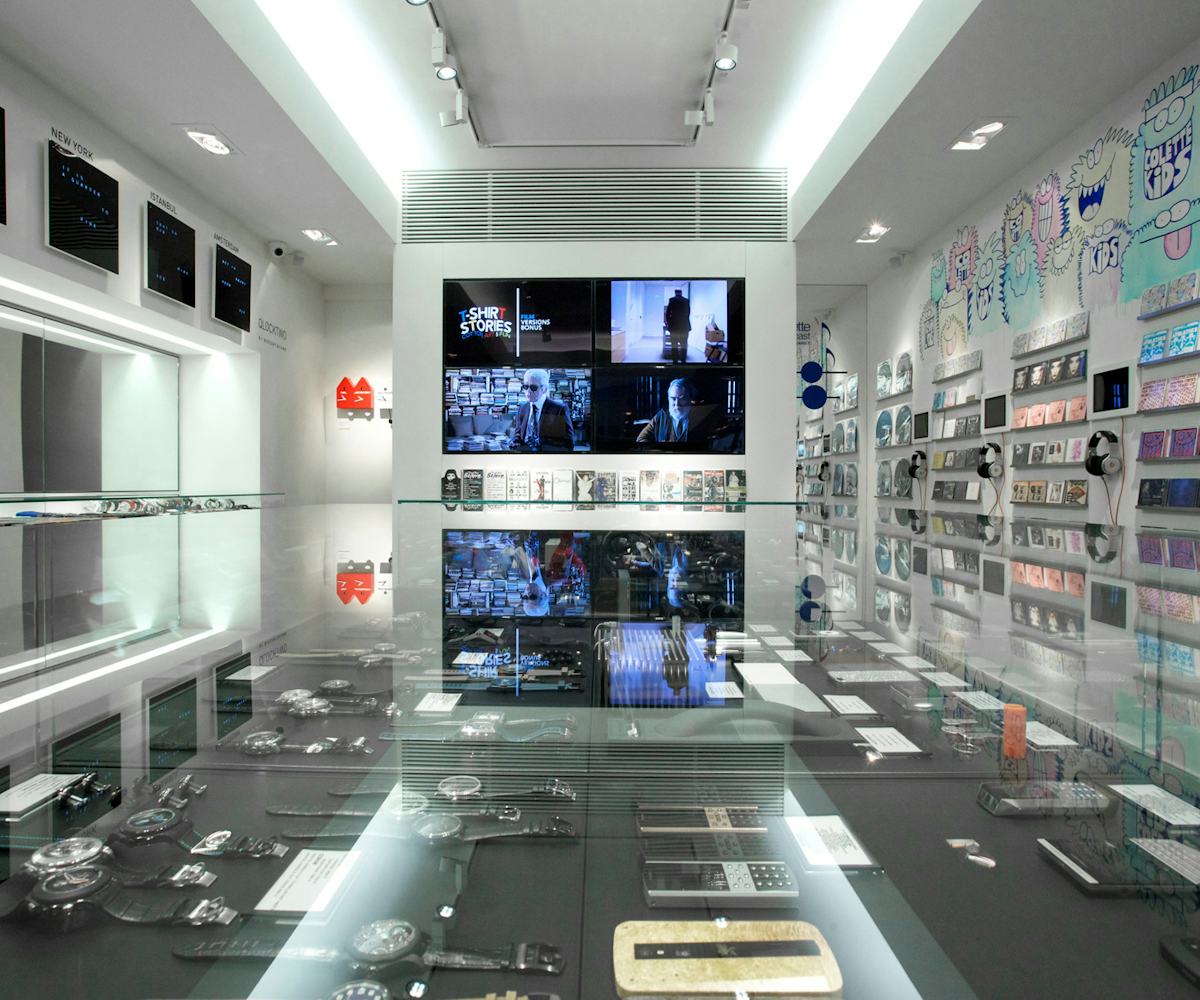 48 hours in paris
The weekend trip you never had with your parents.
Growing up in England means you have no good excuse not to visit your neighbor across the channel, France. For me, the majority of all summer holidays were spent taking the ferry with my family from Portsmouth, UK and driving in our battered minibus to the South of France and on to Italy. We'd stop off at random spots along the way and drink countless bottles of Orangina, the naughtiest thing our health food-obsessed parents would allow us to consume. Fast forward 10 years and still the mention of France fills me with childhood nostalgia; therefore, a pit stop in Paris this summer sans parents felt long overdue. Whether it's your first time in the country's capital--or just your first without any sort of chaperone--here's how to spend a weekend in the City of Lights.
Day One:
10am: I catch the Eurostar from London to Paris Gare du Nord and find myself and my companion a cab to our hotel in Le Marais, my personal favorite Parisian neighborhood (think cobbled streets and lots of one-off artisanal boutiques). We check in to Ho Marais (38 Boulevard du Temple), which is on a slightly noisier, paved road, but often has good deals and is within a two-minute walk of everything you could want. Plus, you get free mini croissants and pain au chocolats every morning, and the hotel has a sauna to sweat out all the booze you are likely to consume. Score. 
12pm: After dumping our bags, my stomach rumbles and cries for some unsuitably rich lunch. We make a beeline to Cafe Charlot (38 Rue de Bretagne) for a carafe of wine (daytime drinking feels almost mandatory here), a bowl piled high with haricots vert, and an impressive cheese plate accompanied by a basket or two of bread. Parisian waiters have a reputation for being incredibly rude, but my faint, garbled attempts at speaking the language has always seemed to amuse them. I do, however, always feel incredibly embarrassed at how competently they can all speak English.
1pm: The feeding hour between 1pm and 2pm is pretty much holy throughout all of France, and so all shops, including pharmacies, are closed. We continue to digest our lunch and head across the street to sip on an espresso or two and dissect people's outfits. It's easy to do--after all, this is Paris.
2.30pm: Deciding we need to burn off lunch to make room for dinner, we peel ourselves from our seats and set off at a snail's pace to go shopping at L'art du Basic (78 Rue Vieille du Temple), Shine (15 Rue de Poitou), vintage hotspot Yukiko (97 Rue Vieille du Temple), concept shop Merci (111 Boulevard Beaumarchais), and my personal favorite Colette (213 Rue Saint-Honore), where you could spend hours browsing their impeccable selection of books, clothes, gadgets, and special edition everything (from sneakers to skateboards).
7pm: After a quick disco nap and change of clothes we totter down to La Briciola (64 Rue Charlot), a hipster shabby-chic haunt that serves the best Negronis and pizza in Paris.
10pm: Feeling lazy in our post carb-o-load haze, we catch a cab to Le Montana (28, Rue Saint-Benoit) in St-Germain-des-Pres to hang with Paris' scenesters, hoping that we don't end up on Olivier Zahm's photoblog wearing less clothing than we care to remember.
4am: SLEEP.
Day Two:
11am: Feeling slightly worse for our wear and in desperate need of brunch, we head to Le Dome (108 Boulevard du Montparnasse) in Montparnasse to be soothed by its charming elegance and tinkling pianos. A far cry from last night's who's-who hipster guide, Le Dome is straight-up old school Paris. It's more than likely that you will be the youngest person there by about 15 years. If you're thinking of looking for a sugar daddy, this could be your spot.
1pm: We take a stroll through the Jardins du Luxembourg (6th Arrondissement of Paris) and indulge our inner three-year-old by sailing a boat on the big pond before heading onwards to the Left Bank, where we browse the vintage book and trinket stalls and consider downing a chocolate liegeois (basically the French name for a chocolate sundae).
6pm: Staying on the Left Bank, we head for a hair of the dog at Prescription Cocktail Club (23 Rue Mazarine), a hidden speakeasy-style bar with no sign on the door and--you guessed it--prescription cocktails. Four hours is easily lost here working our way through the menu and shimmying to the kind of happy house music which only seems to work in France.
10pm: Believing that no trip to Paris is complete without a crepe, we head for a late night bite to eat Breizh Cafe (109 Rue Vieille du Temple) for a two person eating contest before rolling ourselves back to the hotel and falling into bed for some sleep, painfully aware of our early morning train back to London.
ELSA DE BERKER