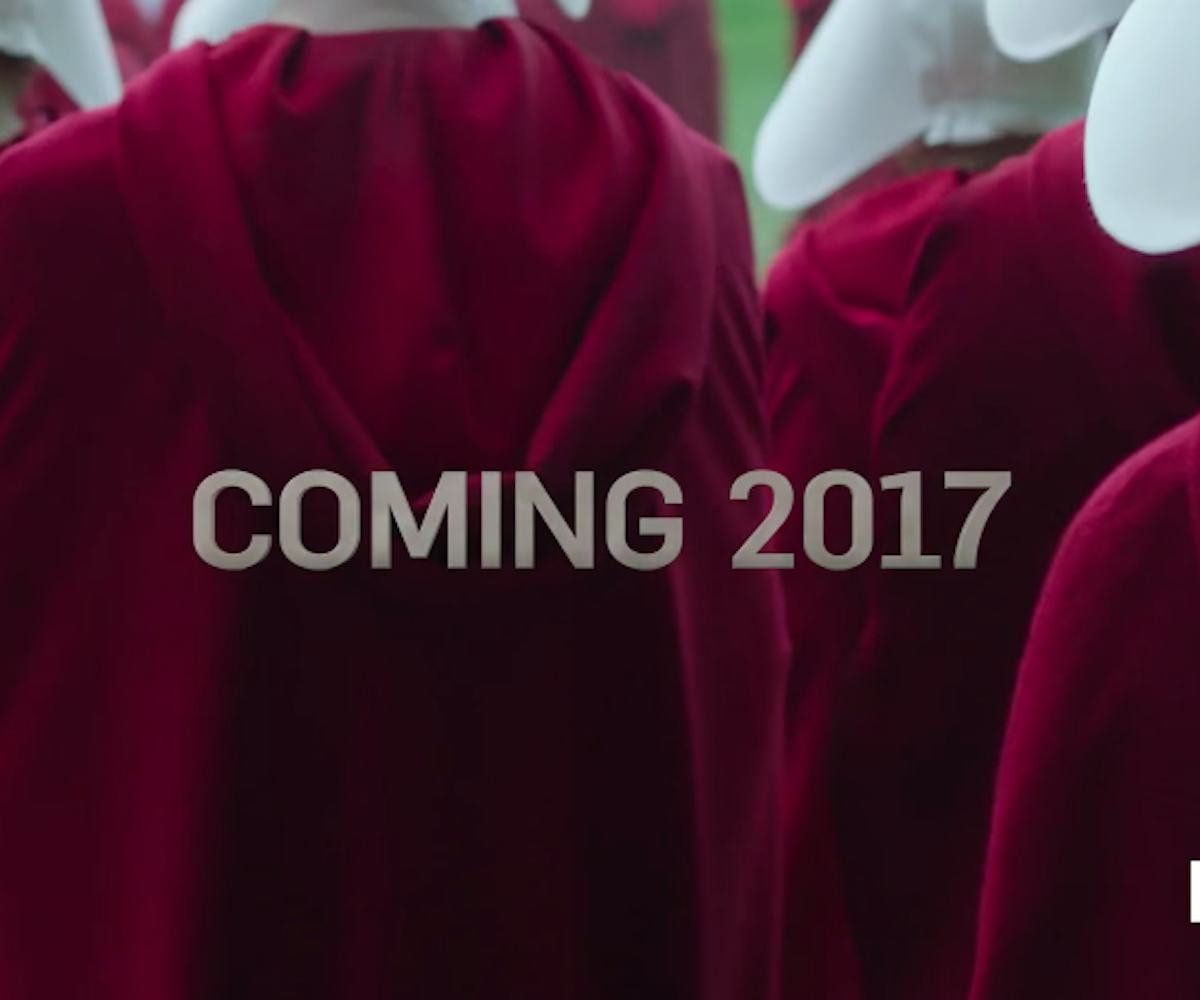 Photo via Hulu
5 TV Shows That Could Become 2017's 'Stranger Things'
The next Eleven is out there
No one could have predicted that a show about a missing boy, a mysterious girl with supernatural powers, and a dusty underworld, called the Upside Down, would consume popular culture for half a year. But that was the phenomenon that was Stranger Things in 2016, a rare consensus show that everyone you know watched, at a time when fewer of those exist. It feels silly and antithetical to try and guess which new show will break out and dominate the conversation in a similar way. But with imaginative premises, fantasy elements, and some very high hopes, these five shows have the best chance.
Lemony Snicket's A Series of Unfortunate Events (January 13)
Adapted from the sprawling book series of the same name, this eight-episode gothic fantasy, which premieres on Netflix today, has been receiving ecstatic praise. Variety went as far as calling it a masterpiece. Neil Patrick Harris, nearly unrecognizable under some very exaggerated prosthetics, stars as the dastardly Count Olaf, who takes in his distant relatives, the Baudelaire children, after a fire kills their parents. Like Stranger Things, this show has kids at its center, trying to navigate their way through a suddenly dark and threatening world.
The Handmaid's Tale (April 26)
Given the coming inauguration of you-know-who, this, er, tale of life in a dystopian future feels all too real. Based on Margaret Atwood's landmark 1985 novel, the Elisabeth Moss-starring Hulu limited series is set in the Republic of Gilead, a dictatorship that has emerged following the assassination of the president, the suspension of the constitution, and the collapse of the United States. Under the new leadership, women's rights have been stripped, and those of a childbearing age have been reduced to "handmaids," whose sole purpose is reproduction. Both the show's creators and stars have said that they were fully aware of the parallels between the story they were telling and the one unfolding in the real world. While relentlessly bleak, this survival story, with Moss' rebellious Offred at its center, is ultimately about empowerment and agency and thus couldn't come at a better time. Don't miss it. 
Santa Clarita Diet (February 3)
In the last few years, Drew Barrymore has slowed her work in front of the camera (she remains a prolific producer) which wasn't great, because a world where Drew Barrymore isn't acting is a world we don't want to live in. Enter Netflix (who else?), which seems to have bestowed upon Barrymore the perfect vehicle for her talents with Santa Clarita Diet, the show behind those surprising promos that ran during the Golden Globes. The twisted comedy follows a suburban couple (Timothy Olyphant plays the husband) that needs to deal with the fact that one of them—Barrymore's character—becomes a zombie who eats human flesh. Cannibalism: totally a thing now.
Legion (February 8)
The smart people at FX had the smart idea to make a TV show about the most popular, can't-miss subject matter in entertainment: a human with extraordinary abilities. The show, which is connected to the X-Men universe depicted in the incredibly lucrative movie franchise, follows David Haller (Dan Stevens) as a mutant who's been diagnosed with schizophrenia, but, over the course of eight episodes, we find out that his supposed mental illness is actually something more akin to telepathy and telekinesis. Like a certain girl with a certain buzz cut, Haller has the ability to manipulate reality with his mind. And in yet another smart move, FX has put the series in the hands of Noah Hawley, the genius who brought the Coen brothers' Fargo to TV. 
Twin Peaks (May 21)
Until recently, there was very little known about David Lynch's feverishly anticipated return to the small town that changed TV forever, but during their recent TCA panel, Showtimes not only announced the premiere date—May 21, with a two-hour premiere—but we now know that the entire series will run for a total of 18 hours, each one of them directed by Lynch himself. Showtime boss David Nevins called the Twin Peaks revival "pure heroin David Lynch," and said the show would feature "dozens of new characters, accounting for the show's truly biblical cast." This, along with the return of Game of Thrones, is the television event of the year.