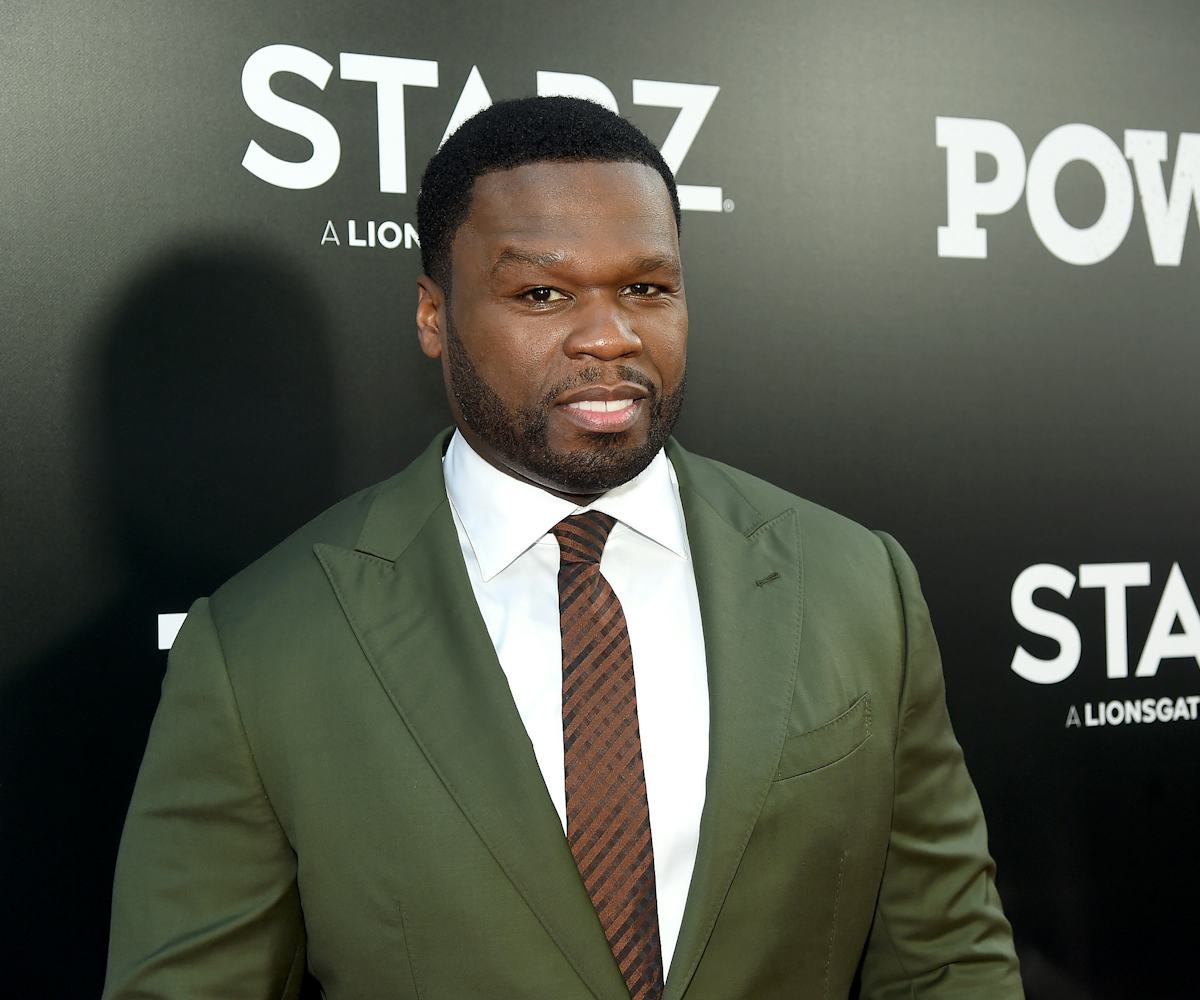 Photo by Jamie McCarthy/Getty Images for Starz Entertainment LLC
50 Cent Says He Didn't See Terry Crews As A Sexual Assault Victim
When he mocked his experience on Instagram
After Terry Crews testified in front of the Senate Judiciary committee about his sexual assault last month, 50 Cent took to Instagram to mock the actor in a (since-deleted) post. On Tuesday, the rapper appeared on morning talk show The View to address the joke he made… by saying that he didn't view Crews as a victim.
"I would never make fun of any sexual assault victim," he said. "I wasn't looking at Terry Crews that way at that point." Apparently, his the source of his confusion was Crews' muscular physique. "I'm looking at the Hulk, the guy that's this big, that is being taken advantage of," he continued, mimicking Crews' build.
50 Cent also attacked the way Crews handled the assault at the time it happened. He told the hosts of The View that most other men would have said something to the assailant to get them to back off. "In the Senate when [Crews] was talking about it, he didn't even respond by doing that," he notes.
Thankfully, Whoopi Goldberg said what we were yelling at our screens: He didn't respond at the time "because he was in shock." There have been countless #MeToo stories where victims of sexual assault have stayed silent for any number of reasons, but that is never a cause to blame them for being assaulted. 50 Cent responded by saying that "I wouldn't be prepared for that either… I'd have to get bailed out," insinuating that he would have taken physical action against a hypothetical sexual assailant.
While there's no wrong or right way to react to sexual assault when it is happening, 50 Cent's response is an example of the toxic masculinity that pervades the issues of sexual assault and rape.
Watch his full statement, below.