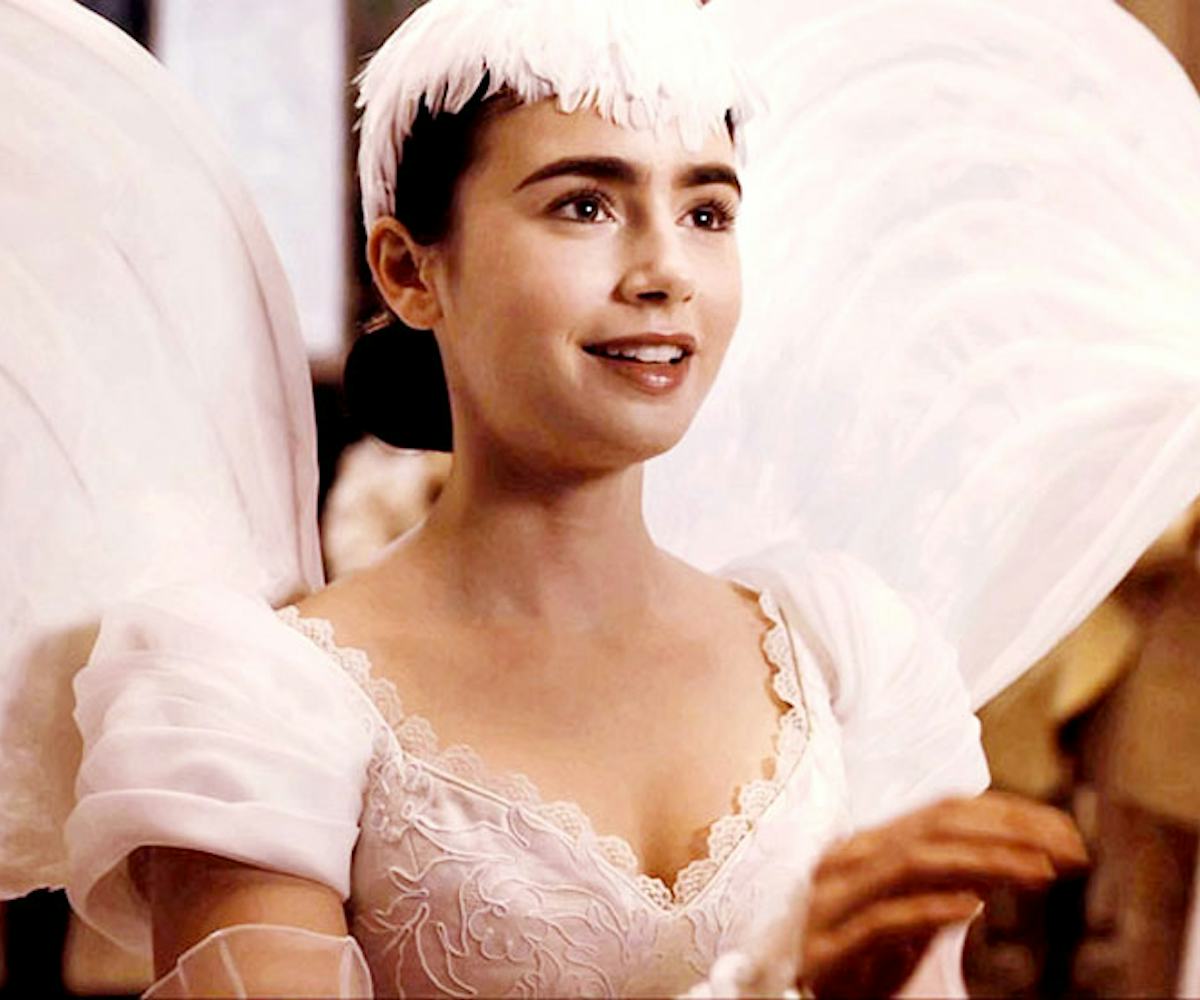 Photo via Relativity Media
7 fairytale film remakes that are actually good
It might feel like Hollywood execs and film studios have been pretty heavy-handed with live-action remakes recently: Maleficent, Cinderella, Beauty and the Beast, Dumbo... But the fact of the matter is that they've been doing it for decades. And although we love seeing new indie dramas and original rom-coms, we also love seeing our favorite classic stories come to life—and we're not alone. Most viewers gravitate towards familiar stories, choosing to watch a spin-off over an unknown film. In the eyes of the film industry, remakes are generally considered box office hits. That certainly doesn't mean they're all good—or even halfway decent. But some are definitely gems. Click through the gallery to see our picks for the top seven fairytale film remakes of all time.
Hook
Under the direction of Steven Spielberg, Robin Williams played the unimaginable: a grown up Pan. Not only was he a corporate lawyer with a family, but he also completely forgot about Neverland. (Gasp!) Still, the cast—rounded out by Dustin Hoffman as Hook, Julia Roberts as Tinkerbell, and Maggie Smith as Granny Wendy—made this cheesy film endearing, sentimental, and enjoyable. It was even nominated for five Academy Awards.
Snow White and the Huntsman
With a heavy hand of dark CGI magic, eye candy, and stunning cinematography, this film went beyond the sugar-sweet animated classic and into the heart of the Grimm brother fairytale. A lot of attention revolved around the film's on-set scandal, when it should have focused on the remake's exploration of war and human emotion.
Jack the Giant Slayer
Even with its all-star cast (Nicholas Hoult, Ewan McGregor, Stanley Tucci, Eleanor Tomlinson), this dual fairytale remake ("Jack the Giant Slayer" and "Jack and the Beanstalk") seemed to fly under the radar. Sure, it may not have been the best it could have been (the special effects could have used some serious work), but it was entertaining nonetheless. And isn't that what fairytales are for?
Mirror Mirror
Despite the fact that this film was set in the 1500s, this take on Snow White  infused a ton of modern-day humor and superficial issues into the script: The Queen (Julia Roberts) wants to marry the rich Prince (Armie Hammer) so she can solve her financial troubles and gives him a puppy love potion. There's even a Scarface reference and an allusion to Botox worked in. It's one of those movies you don't want to admit you loved, but you know that, in your heart of hearts, you'd watch it just about any time.
Hansel and Gretel: Witch Hunters
Yes, the name brings to mind a certain, err, odd film named Abraham Lincoln: Vampire Hunter, but this spin-off is actually kind of cool. Like every Jeremy Renner movie, it's badass and cliché at times, but in the best way possible. Obviously there are witches, there's a heavy focus on revenge, a lot of action, and a heart-pumping soundtrack, but this film goes deeper than that. You'll have to watch and find out how.
Ever After: A Cinderella Story
The plotline of this film is quite similar to that of the animated Disney remake, but has a more feminist touch. The story doesn't just revolve around Cinderella finding a man—it's about her achieving her dreams. That being said, we may be biased, as we feel that everything Drew Barrymore does is fantastic, delightful, and empowering. Same goes for Anjelica Huston, who plays the evil step-mother.
Sleepy Hollow
This '99 adaptation stars Johnny Depp and Christina Ricci, includes an appearance by Christopher Walken, and is directed by Tim Burton. Need we say more?