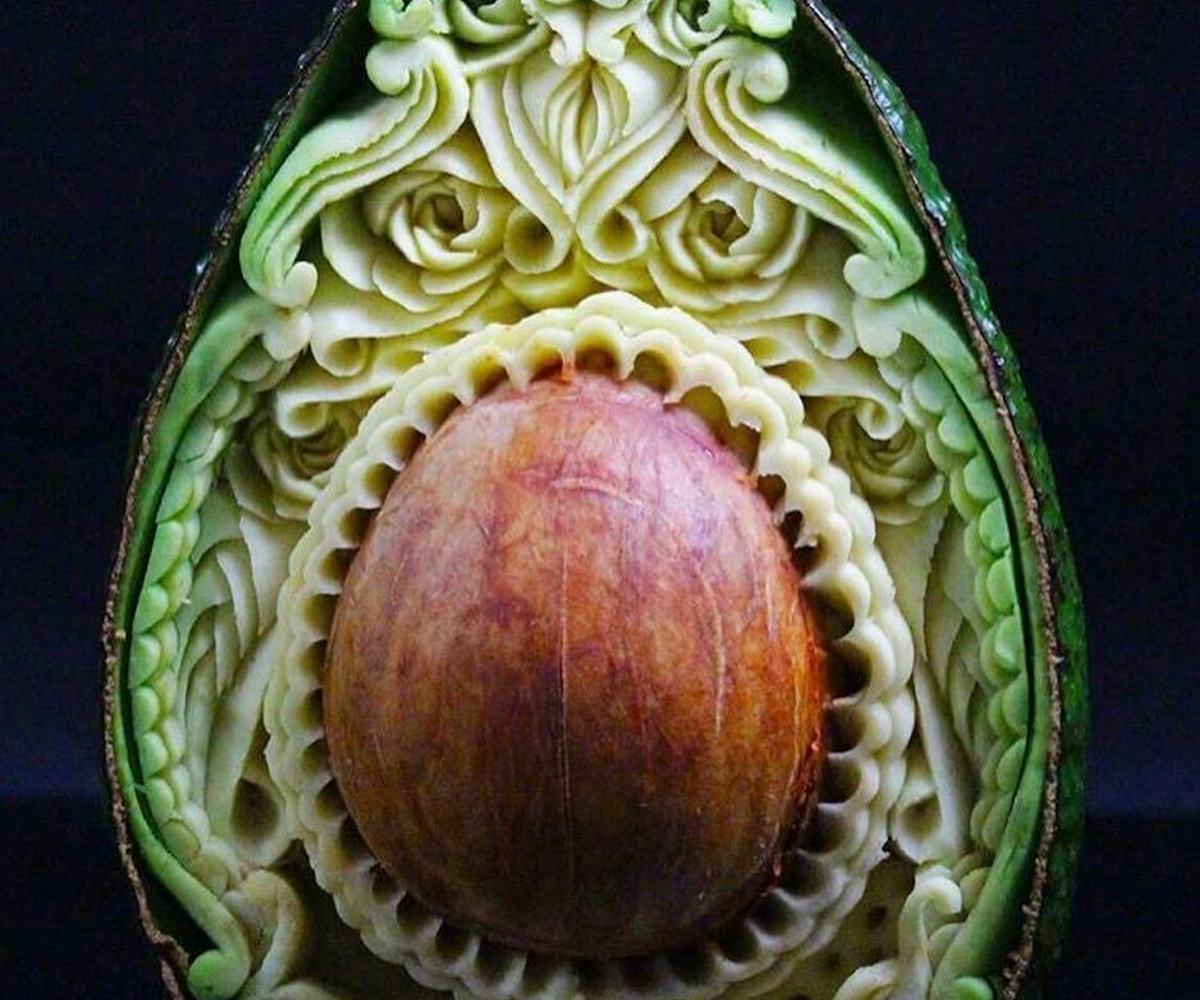 Photo via Instagram/@theavocadoshow
8@8: Your Morning Scoop
Diet avocados are the latest in superfood fads
Today is...
Friday the 13th!
News of the Day:
+ Move over kale, a new superfood trend has arrived in the form of a reinvented classic: diet avocados. Spanish fruit company Eurobanan's Isla Bonita brand has invented a legit diet avocado. Deemed the Avocado Light, it's just as Instagram-worthy as a regular avocado, with only 30 percent of the fat.
+ Halloween won't even be here for another two weeks, but it's already beginning to look a lot like Christmas, because Lush just dropped its holiday collection online. The lineup features over 100 new additions (Sparkle Jars and Naked Shower Gels included), as well as cult classics like the Rose Jam Shower Gel. They're even bringing back several other discontinued goodies, the perfect gift for that truly devoted 'Lushie' in your life. 
+ Speaking of holiday gifts, Too Faced just teased a magical line of lipsticks. The Too Faced Mystical Effects Lipstick collection will include shades Angel Tears, Unicorn Tears, Mermaid Tears, and Fairy Tears lipsticks. There's no swatches or pricing details just yet, but you can get a sneak peek of the beautiful packages, below.
+ Fresh off the release (and success) of her career-defining record Take Me Apart, R&B goddess Kelela stopped by BBC Radio 1's 'Piano Sessions' and left us absolutely shooketh with a transcendent cover of Sade's "Like a Tattoo." It's stirring, intimate, and just flat-out amazing. See it for yourself, below. 
+ After sealing its fate in cinematic history as the highest-grossing horror film of all time, It's cultural impact just got…sexier? Buzzfeed reports that costume and lingerie brand, Yandy Lingerie, unveiled a new "sexy" Pennywise costume under the pseudonym "Dancing Sewer Clown." For $99, you get your very own dress, neck piece, and belt; wig, pantyhose, shows, gloves, and makeup—red balloon not included. If anyone asks where you got the idea from, it most certainly wasn't from us.
Deal of the Day:
After the success of their first pop-up last year, designer boutique THE ARRIVALS are set to open three pop-ups in New York City (SoHo), Los Angeles (Melrose), and San Francisco (Mission District) on October 14. Providing architecturally-inspired luxury outerwear, each piece is sure to keep you warm just in time for actual fall weather temperatures. They've also put their collaborative spirit into action, offering up items from fellow niche brands Bang & Olufsen, Cult Gaia, Tokyobike, and more. Accessories start at just $85, so mark your calendars! 
Advice of the Day:
"Dreaming, after all, is a form of planning." – Gloria Steinem
GIF of the Day: