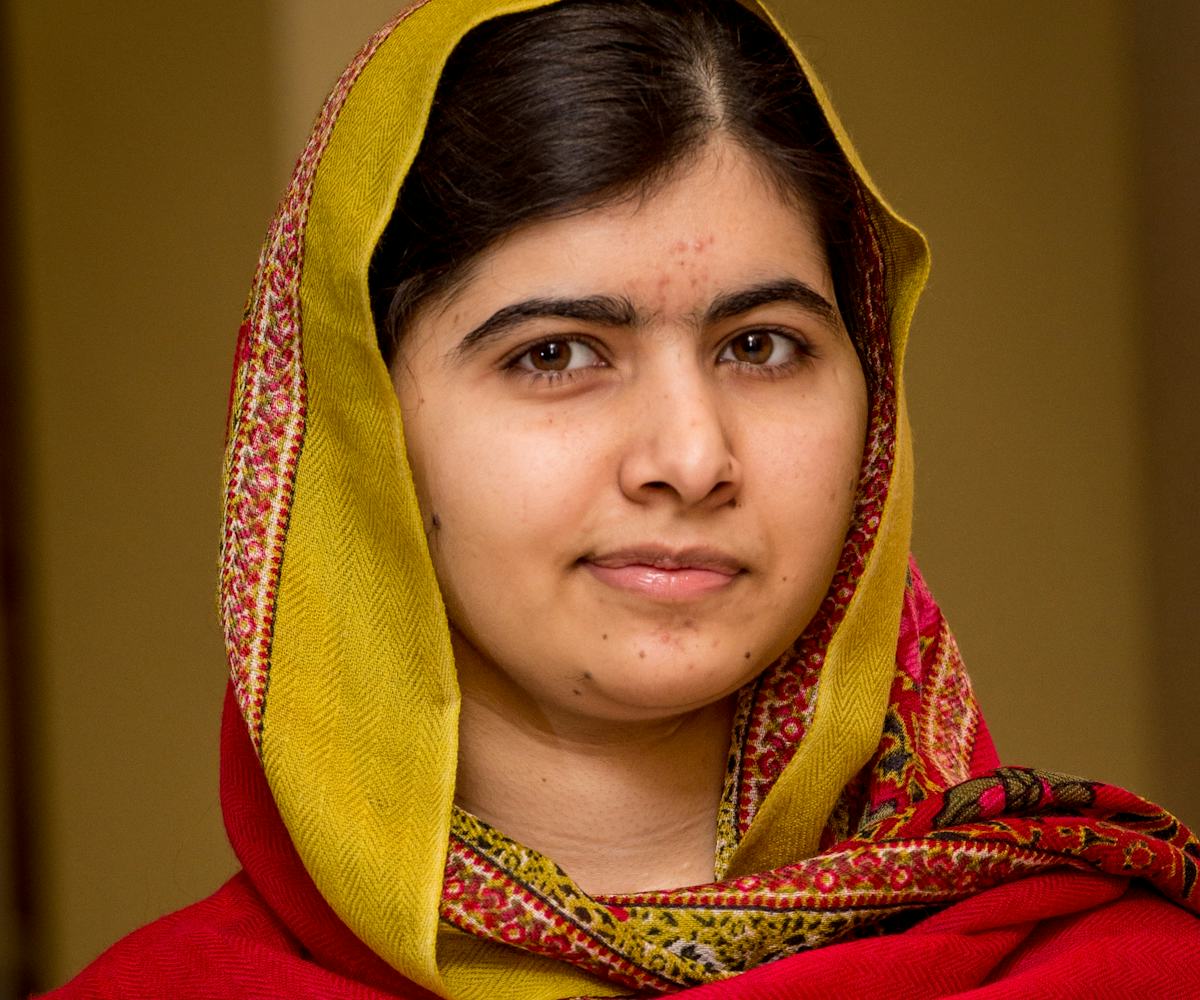 Photo by Richard Stonehouse/Getty Images
8@8: Your Morning Scoop
Malala Yousafzai has been inducted as the youngest UN Messenger of Peace
Today is...
National Licorice Day!
News:
+ Global women's rights and education activist Malala Yousafzai has been inducted as the youngest United Nations Messenger of Peace ever. As a UN Messenger of Peace—the highest honor bestowed by the organization—Yousafzai will focus on girls' education. She will be joining Stevie Wonder and Leonardo DiCaprio in the ranks to battle global deficiencies. Congrats, girl!
+ Is Broadway going emo? Brendon Urie is set to join the cast of "Kinky Boots." The Panic! At The Disco lead will star as Charlie Price, a young protagonist who takes over his family's shoe business. Urie says he's "honored to be joining the cast" of the six-time Tony Award-winning show for the fifth anniversary. The musical will be showing at Al Hirschfeld Theatre from May 26 through August 6 and you can purchase tickets here.
+ If you love Black Mirror, you're in for a treat. The Barbican Centre is opening "Into the Unknown: A Journey Through Science Fiction exhibit," where it will screen parts of the "15 Million Merits" episode, featuring Get Out star Daniel Kaluuya. The episode showcases a future realm where people live constantly surrounded by screens. A bulk of society has to ride exercise bikes to win points which can then be used to barter with. The mission was—no pun intended—to get out. If you find yourself across the pond between June 3 to September 1, be sure to check it out.
+ DKNY is kicking off its City Girls campaign, which highlights the classic fragrance Be Delicious. The program has tapped eight international ambassadors from Germany to Peru and asked them to talk about how they conquer their concrete jungle. Spoiler alert: They all include the fragrance in their daily to-do. New York's own Dylana Suarez has been chosen as the brand's U.S. influencer. Meet all of them, below.
+ While our goal in life has always been to help save the world whilst drinking wine, now it's actually possible to do so. Winc, the go-to sustainable wine provider for organic and biodynamic wines, recently partnered up with 1% For The Planet, the global organization and networking base that supports eco-conscious businesses. For the partnership, one percent of Winc's Pacificana sales will go toward benefitting and preserving the environment. Buy wine, save the planet. Who said you couldn't do it all? 
Deal of the Day:
Reebok Classics and Local Heroes have teamed up to create possibly the cutest spring sneaker, ever. The Reebok Classic x Local Heroes NPC II come in both pastel (millennial?!) pink and lavender and feature a faux fur panel and metallic accents to jazz up your average sneaker, without overdoing it. The limited-edition kicks are just $99.99, and you can snag them both at Local Heroes and Reebok. Happy shopping! 
Photo courtesy of Reebok
Advice of the Day: 
"The question isn't who is going to let me; it's who is going to stop me." —Ayn Rand
Gif of the Day: