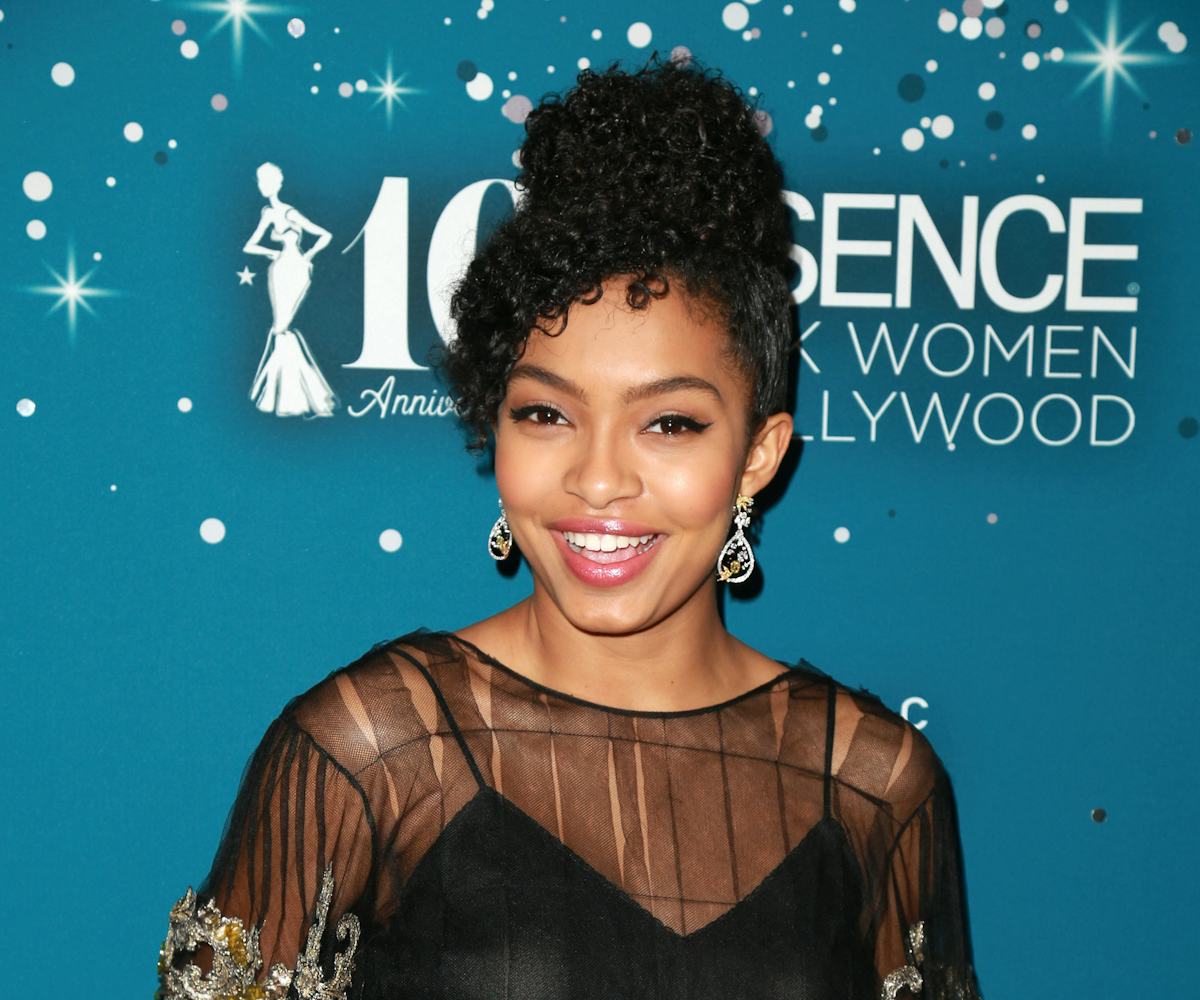 Photo by Leon Bennett/Getty Images
8@8: Your Morning Scoop
Every college wants Yara Shahidi
Today Is...
National Peach Cobbler Day!
News of the Day:
+ Black-ish star Yara Shahidi announced that she's been accepted to all of the colleges she applied to. That's right, every single one. The actress received a bit of encouragement from former FLOTUS Michelle Obama along with a letter of recommendation, but with a solid 4.6 GPA, all while acting, each university would still be dying to have her. Shahidi has yet to pick a school but will be double majoring in African-American studies and sociology. You go, girl!
+ Many Notre Dame students are protesting the university's choice of commencement speaker, Mike Pence. Their reaction is totally understandable, because who wouldn't feel uncomfortable with the human embodiment of everything evil sending students off into adulthood. Two students, Immane Mondane and Jourdyhn Williams, started the social media campaign #NotMyCommencementSpeaker, asking students to write out a quote by Pence that makes them feel unsafe on whiteboards and take photographs holding them. 
+ Heidi Montag and Spencer Pratt will soon be welcoming their first child. The Hills couple announced their pregnancy on the cover of Us Weekly, expressing their excitement.
+ Coming for a woman's body autonomy is already a no-go, but when trolls came for Gabrielle Union's Twitter statements that touched on valuing integrity over a paycheck, she flawlessly shut them down. Union was quick to defend her choices as star and producer of Being Mary Jane, as well as her decision to bring her own personal narrative to life on the big screen in The Birth of a Nation. 
+ Worried about what you'll be wearing on the golf course this season? Fear not, because Bill Murray will be launching William Murray Golf's spring collection on April 25. The line features prints such as "bunker camo" and "tropical mums," and you will absolutely be the best-dressed person on the putting green. Even if you don't golf, how cool is it that you can finally answer the question "Who are you wearing?" with "Bill Murray." 
Deal of the Day:
Ji Oh has launched a new monogramming option for her signature shirts. With two fonts and 40 characters as the only limits to your creativity, now you can add your own personal flair to classic silhouettes. Unlike other personalization options, Ji Oh's shirts are delivered within the week, so you don't have to wait around to rock a new look. 
Advice of the Day:
"Resilience and the ability to overcome obstacles is success. Take those challenges you are facing and own them. With every challenge you overcome, you are becoming better." —Michelle Obama
GIF of the Day: