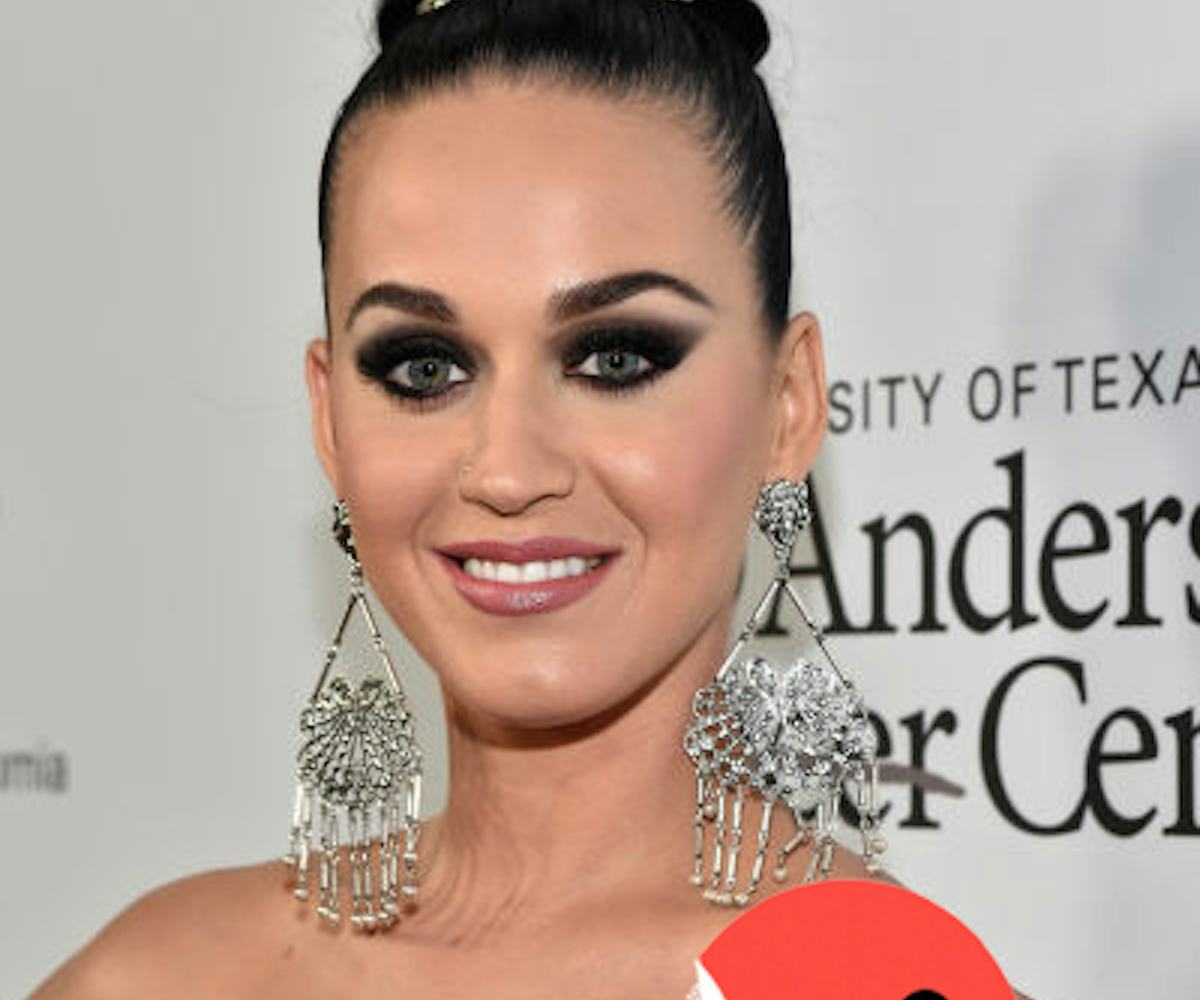 Photo by Mike Windle/Getty Images.
8@8: Your Morning Scoop
Katy Perry finally got herself out of some hot, holy water
Today is...
National Day of Silence! Shhhhh.
News of the Day:
+ Katy Perry's real estate battle has finally come to an end. For the past two years, the pop star has been fighting with two nuns over rights to own a property that used to belong to a Roman Catholic convent in Los Feliz, California. After a local Catholic archbishop argued that the nuns don't actually own the property on Wednesday, a judge ruled that Perry be given the chance to bid on the property. The next step will be convincing the Vatican though...
+ Non-profit organization HeadCount is encouraging music lovers to be politically active by registering fans to vote for the upcoming presidential election while attending live concerts across the U.S. Learn more about the initiative here. 
+ Technological strides are being taken towards promoting safety against sexual assault, with the newest innovation coming from Brookstone. Revolar is a wearable device that allows individuals to discreetly call for help when feeling threatened via the push of a button. 
+ A group of female university students in Pakistan had enough of their country's stigma against periods and are taking a stand by protesting in a manner that puts the problem on full display. The girls have been pinning sanitary napkins to walls in their college with slogans written on them like "periods make us hornier" and "I'm not flawed or poorly made." Read more about their bold course of action here.
+ Jessie Ware is back with another duet called "So Well." The dreamy track is a collaboration with The Invisible that intertwines themes of love and uncertainty... the staples of any complicated relationship.
Deal of the Day:
Pre-sales for Hayley Williams' highly-anticipated hair dye brand, Good Dye Young, go live today! Click here to snatch products that are sure to make you stand out.
Advice of the Day:
"Women are the real architects of society." — Cher 
GIF of the Day: