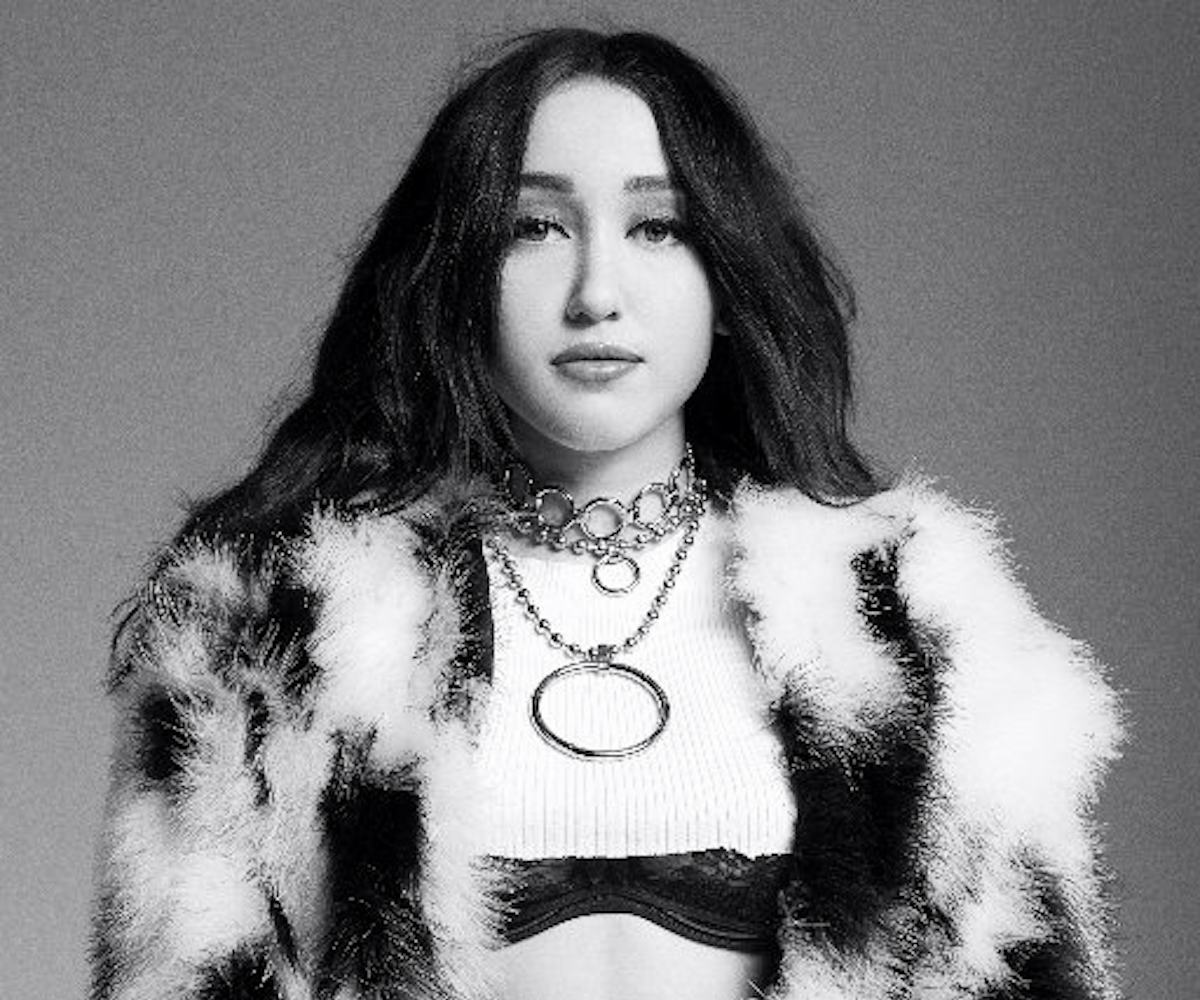 Photo via @noahcyrus/Twitter
8@8: Your Morning Scoop
Listen to Noah Cyrus' new single
Today Is...
National Animal Crackers Day!
News of the Day:
+ Noah Cyrus is continuing to step out of the shadow of her ultra-famous big sister, Miley, with the debut of her second single, "Stay Together." Her powerful pipes are successfully gaining recognition as she prepares to drop her highly anticipated album NC-17. The 17-year-old was nominated for "The Freshest – Best New Artist" and "Heartbreak – Best Breakup Song," at this year's Radio Disney Music Awards. You can get a taste of her distinct vocals as she performs alongside Alessia Cara, Hailee Steinfeld, and many other young breakout stars at the award show, airing April 30 at 7pm across multiple Disney platforms.
+ Shamir casually dropped a new album titled Hope. In the album description on SoundCloud, the artist touches on his conflicted feelings toward music and excitement when things are made in the moment. "I made this album this past weekend stuck in my room with just a four track feeling hopeless about my love for music," he writes. "I'm not gonna lie, this album is hard to listen to, but it was even harder for me to share. I love pop music, I love outsider music, and I love lo-fi music, this is my way of combining all three." Fans can download the entire project, which he wrote, produced, and mixed, for free right here. 
+ Leave it to Bill Nye to make science trendy again. His likely binge-worthy, new Netflix series, Bill Nye Saves the World, opens with an amped-up version of his original theme song, all thanks to rapper Tyler, the Creator. Nye tweeted about his collaboration with Tyler, and the two fawned over each other's work and the funky, remixed soundtrack. Do we spot an unexpected bromance in the works?
+ Add ASOS to the long list of companies creating a stir over cultural appropriation. The British-based fashion retailer is under fire after selling a "Chandelier Hair Clip" which appears to be a Maang Tikka, a traditional South Asian accessory typically seen on brides. After receiving major backlash on Twitter for their insensitive rebranding, ASOS responded to The Huffington Post about the controversy,  stating, "We apologize for any offense that may have been caused. We have now removed this product from our site." 
+ Vince Staples may just be the "Last Real Rapper Alive," according to the latest digital cover of Complex. In the interview with the dry humored rapper, he hints at being different than portrayed in the limelight, with a series of to-the-point responses. Within them, he touches on rap beef, fandom, and his Californian background. It's well worth the read. 
Deal of the Day:
Clean beauty company Follain is already our go-to for safe beauty products. And, as if the eco-friendly approach wasn't inspiring enough, it recently relaunched its website, upping their game with a first of its kind Matchmaker Tool that connects shoppers to beauty products best fit for them. It uses data to assist those adjusting to a non-toxic lifestyle, making it easy to get started and opt-in on healthy living.
Advice of the Day:
"When you're used to being prepared to reject conventional wisdom, it leaves you open to learn more." —Mayim Bialik
GIF of the Day: