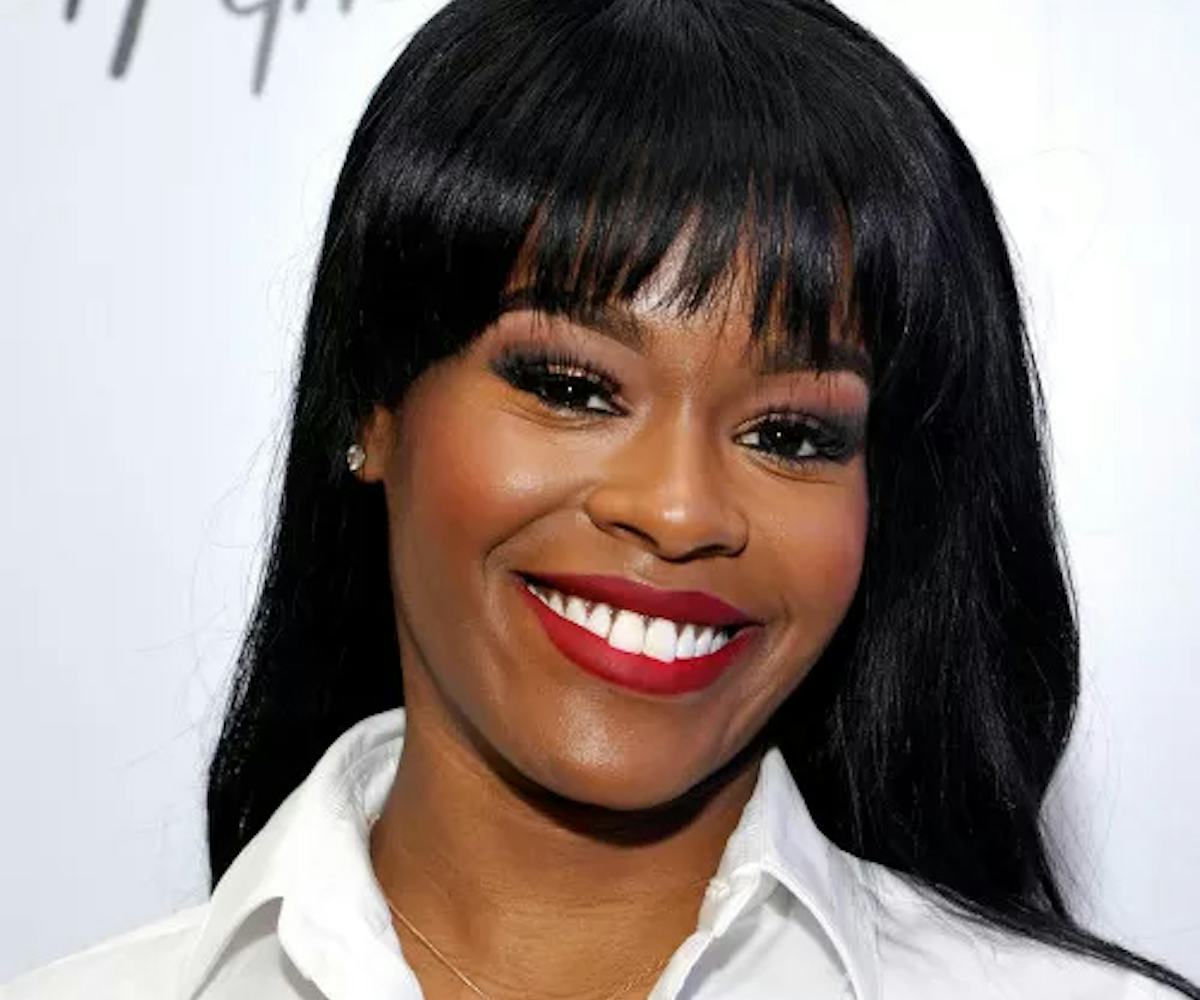 Photo by John Sciulli/Getty Images
8@8: Your Morning Scoop
Azealia Banks shared a demo from Rihanna's 'ANTI'
Today is...
National Earth Day!
News of the Day:
+ Periscope has brought us a musical gift from above, as Azealia Banks shared a 90-second clip of a demo she had cut for Rihanna's ANTI . Along with the track, Banks played a song from her new album, Business and Pleasure, called "Playhouse." An unheard demo and new song all in one night? Thank you, AB.
+ In light of Earth Day, Reformation is launching some eco-friendly initiatives to celebrate the world we call home. The green brand is now adding a personalized dashboard to each customer's account page that allows them to track their environmental savings with each purchase. As a thank you to customers who are helping out the environment, one shopping spree at a time, Reformation will be launching a perks program. Going green has never looked better. Literally.
+ Dove is celebrating women of all hair types with the launch of their new #LoverYourHair campaign. The company wants to challenge the common depictions of what "beautiful hair" signifies and present this idea in a brand-new light. According to Dove, 86 percent of U.S. women believe that media and society put a ton of pressure on women to have hair that looks a particular way. It's time to flip off these beauty standards and make sure you do you. Watch the full film below to be hair-spired.
+ Passover no longer needs to be an antiquated holiday built entirely upon tradition, especially when setting up your Seder. Dave and Jenny Kaplan, creative brother and sister duo, have found a way to make a Seder plate look chicer than ever. See how the pair brought something new to the old, in the best way possible, on Domino. 
+ Who knew? It turns out that Kid Cudi is a major Pee-wee Herman fan. The rapper has just written a TV pilot and wants Paul Reubens (aka, the one and only Pee-Wee Herman) to star in the show. During a Talkhouse film podcast, the two discussed Cudi's starstruck feelings about the actor and his future plans in the world of TV entertainment. Listen to a clip of their chat, below. 
Deal of the Day:
While you're out saving the planet this Earth Day, you can also save some cash. Contemporary clothing brand Elise Ballegeer will be offering 25 percent off online with the code EARTH25, starting today and running through the weekend.
Advice of the Day:
"You cannot get through a single day without having an impact on the world around you. What you do makes a difference, and you have to decide what kind of difference you want to make." —Jane Goodall
GIF of the Day: