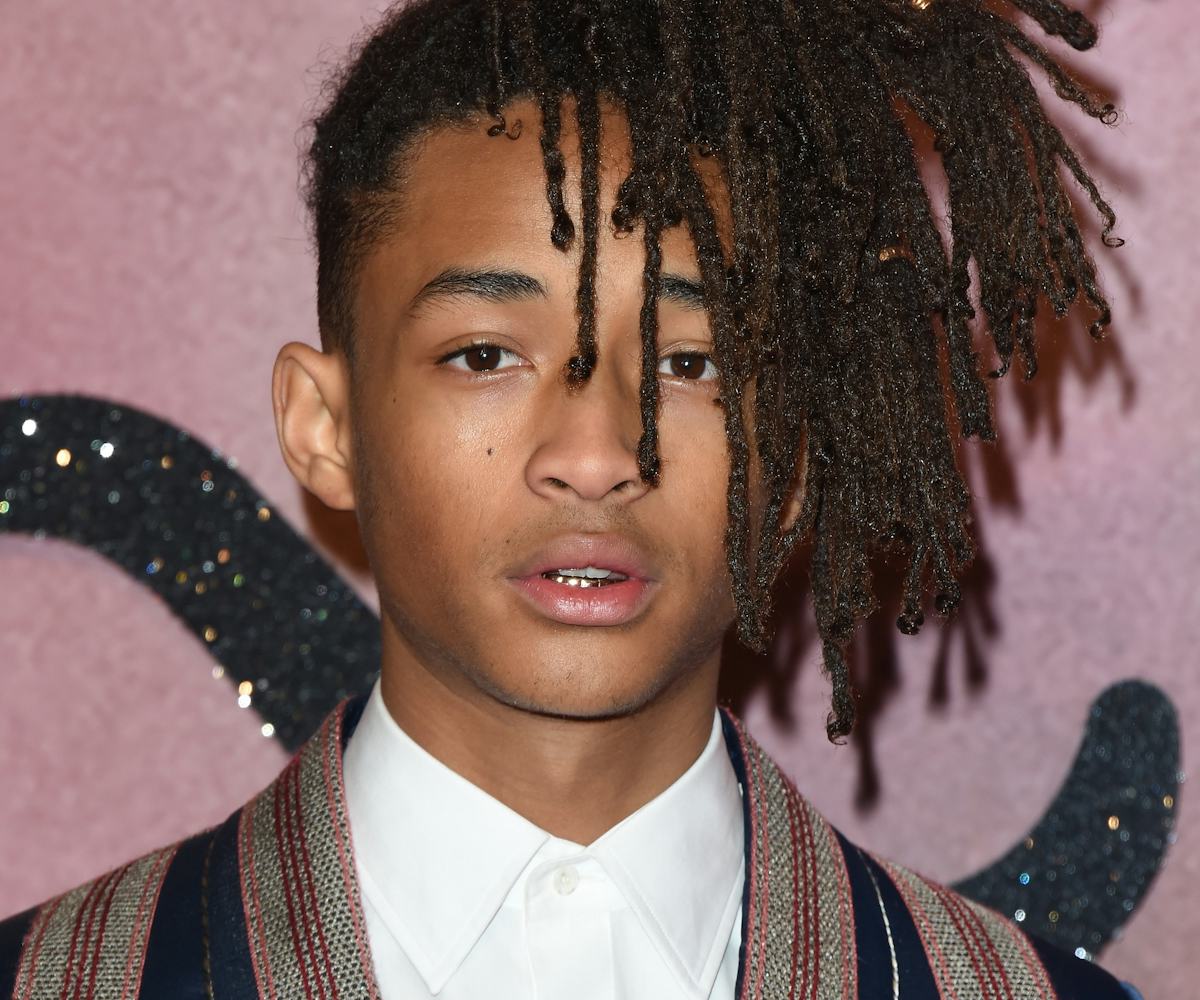 Photo by Stuart C. Wilson/Getty Images
8@8: Your Morning Scoop
Jaden Smith just wants to be a K-pop star
Today is...
Poem in Your Pocket Day!
News of the Day:
+ K-pop is taking the world by storm, and Jaden Smith is not immune to its influence. Smith has been tweeting about his desire to be a K-pop star, and a few days ago, tweeted that he plans to drop a K-pop single. Needless to say, the internet had its own opinions.
+ At Variety's Power of Women New York luncheon, Vanessa Bayer made an awkward joke about Hillary Clinton not being president, with Chelsea Clinton in the room. Luckily, Clinton responded gracefully with, "Vanessa, we may be able to say in this room today that no one's mother is currently president, but some day, someone's will be." Well done, Chelsea.
+ Lana Del Rey shared an important message on climate change on her Instagram in honor of Earth Day. "An ounce of prevention is worth a pound of cure, but if you wait for too long then no amount help will be able to change irreparable damage done. (Fact)," she wrote as part of a larger post.
+ In an interview with Wall Street Journal Magazine, Leighton Meester warns against the negative and addictive elements of gossiping and how it negatively impacted her life as a celebrity. "Like anything, gossip in excess can become increasingly addictive," she admits. "It can be really hard on women, particularly for women in the public eye. You might begin to nitpick your looks or your personality. That's why it's essential to surround yourself with a warm, nonjudgmental circle."
+ Ashley Graham is one of Time's 100 most influential people, and Tyra Banks wrote the sweetest tribute to her. Banks, an iconic supermodel herself, shares warm words of affirmation for Graham who has redefined what it means to be a plus-sized model. "It is time for everyone to bow down to the fashion industry's—no, make that beauty's—new queen," Banks declares. Read the full blurb here.
Deal of the Day:
Lisa Says Gah x T-shirt brand MONOGRAM has teamed up with cool girl retailed Lisa Says Gah to create a limited edition T-shirt. The shirt was "was born out of a shared goal to empower wearers to use dressing as self-expression and always lead with their personality." The collaboration will be available starting this Wednesday at both lisasaysgah.com and monogramstudio.com with each shirt priced at $65.
Advice of the Day:
"I'm here so we become more aware, and that we change, and that we build women up. So, you can ask me another question." —Blake Lively, after she was asked "Who are you wearing?" at Variety's Power of Women event.
GIF of the Day: