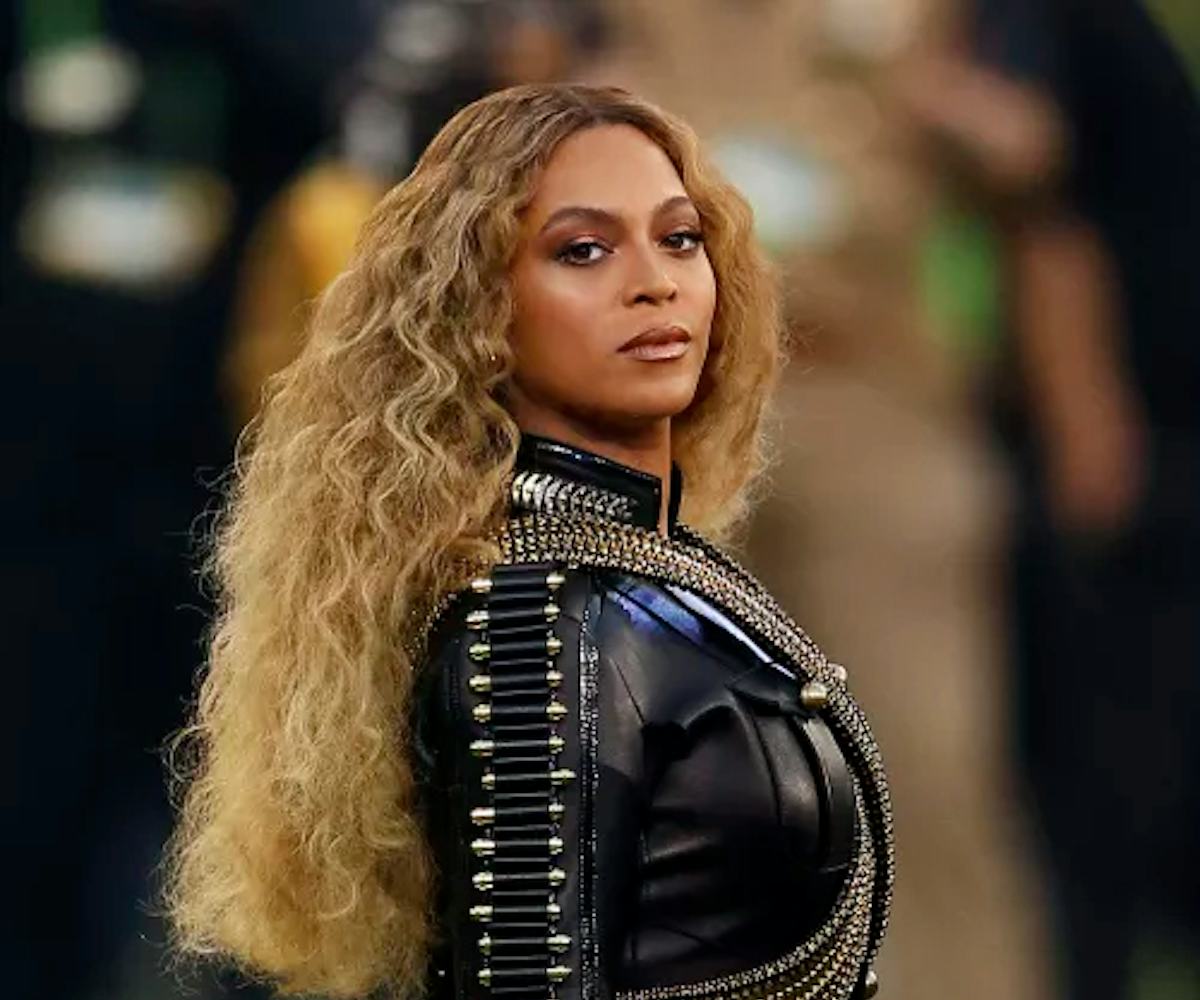 Photo by Ezra Shaw / Getty Images
8@8: Your Morning Scoop
We've got some sour news about #Lemonade…
Today is...
National Telephone Day! (Side note: Will the sequel ever be released by Lady Gaga and Beyoncé?) 
News of the Day:
+ Remember how we all thought that Lemonade would be released on iTunes at midnight? Looks like that won't be happening anytime soon—if ever. A Tidal spokesperson confirmed to ELLE that "TIDAL will be streaming the album exclusively in perpetuity." </3
+ Curators Matt Harkins and Viviana Olen debuted Olsen Twins Hiding From the Paparazzi at THNK1994 Museum in Brooklyn, New York. The exhibit is open to the public until Saturday, May 1. For more details on the project, click here.
+ Chrissy Teigen put a few trolls commenting on her Instagram post on blast. Can this woman ever eat in peace?
+ A five-year-old tweet by Vampire Weekend's Ezra Koenig ended up as a lyric in one of the songs from Lemonade. Casual, we know. On another note, the Beyhive accidentally attacked the Instagram page of Rachel Ray instead of Rachel Roy. They don't play, they slay.
+ Watch Sufjan Stevens and Gallant beautifully cover "Purple Rain" as a tribute to Prince at Coachella.
Deal of the Day:
Today is the last day to get an extra 20% off (select) shoes at Urban Outfitters in stores and online! 
Advice of the Day:
"Middle fingers up, put them hands high / Wave it in his face, tell him, 'Boy, bye.'"- Beyoncé
GIF of the Day: