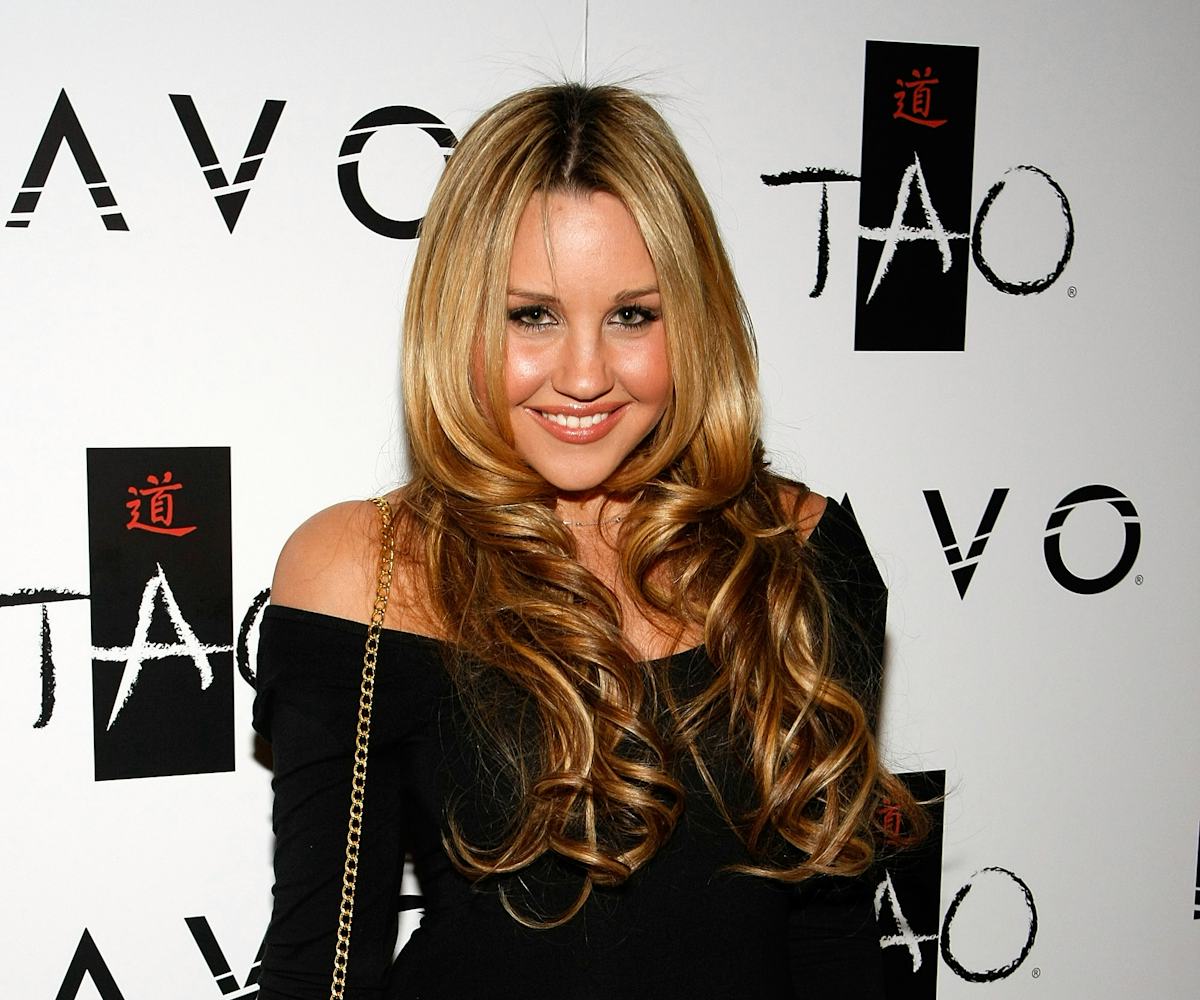 Photo by Ethan Miller/Getty Images
8@8: Your Morning Scoop
Amanda Bynes is back online
Today is...
National DNA Day!
News of the Day:
+ Amanda Bynes has returned from her Twitter hiatus. The actress tweeted a photo of her and a friend posing with spring bouquets this past Sunday. This is the first time she has posted on social media since rumors spread in February about her being pregnant and engaged.
+ Peace Over Violence and Guess Jeans teamed up to spread awareness during Sexual Violence Awareness Month with Denim Day on April 26. The brands are asking everyone to make a social statement by wearing denim in solidarity with victims of sexual violence. The whole campaign was sparked in response to a 1990's Italian Supreme Court ruling where a rapist was acquitted "because the justices felt that since the victim was wearing tight jeans she must have helped her rapist remove her jeans, thereby implying consent."
+ Frank Ocean blessed the world with a new version of "Slide On Me," this time featuring Young Thug. The Grammy Award-winning artist released the track during his Beats 1 show, blonded Radio, and it will hopefully be available to stream on other music platforms soon.
+ How dank are your memes? Mac DeMarco wants to know. The singer is looking to hire a Fan Club Assistant based out of Brooklyn, New York, with experience in MailChimp, WordPress, and your best GIF and meme skills. BRB, dropping out of college to be DeMarco's meme queen. 
+ Black Twitter is not happy about SheaMoisture's newest ad. SheaMoisture made a sad reach at inclusivity by featuring a black woman at the beginning of the video, talking about "hair hate" and being teased for her curls as a child. She learns how to manage it "especially with the help of SheaMoisture," and then the scene cuts to two white girls talking about huge non-problems that probably wouldn't have been solved with SheaMoisture. Nana Jibril, aka @girlswithtoys, was quick to call out the questionable marketing scheme and, in a long thread of echoed complaints, shared better brands to swap into your collection, including Oyin Handmade, Qhemet Biologics, Alikay Naturals, My Honey Child, and AfroVeda. Hours later SheaMoisture released a statement, saying they really "f-ed this one up." We can't help but agree. 
Deal of the Day:
There is a new fashion brand that just launched, and it will equip you with the perfect bag for spring. Repelica went live earlier this month with three bags style—Speciality, a daypack; Utility, a multi-storage square pack; and Carry-All, a rucksack—in olive and black colors. Scoop them up right now and prepare for the next phase drop.
Advice of the Day:
"The choices that we make aren't always perfect but it's ok…. It's part of the journey." —Hayley Williams
GIF of the Day: