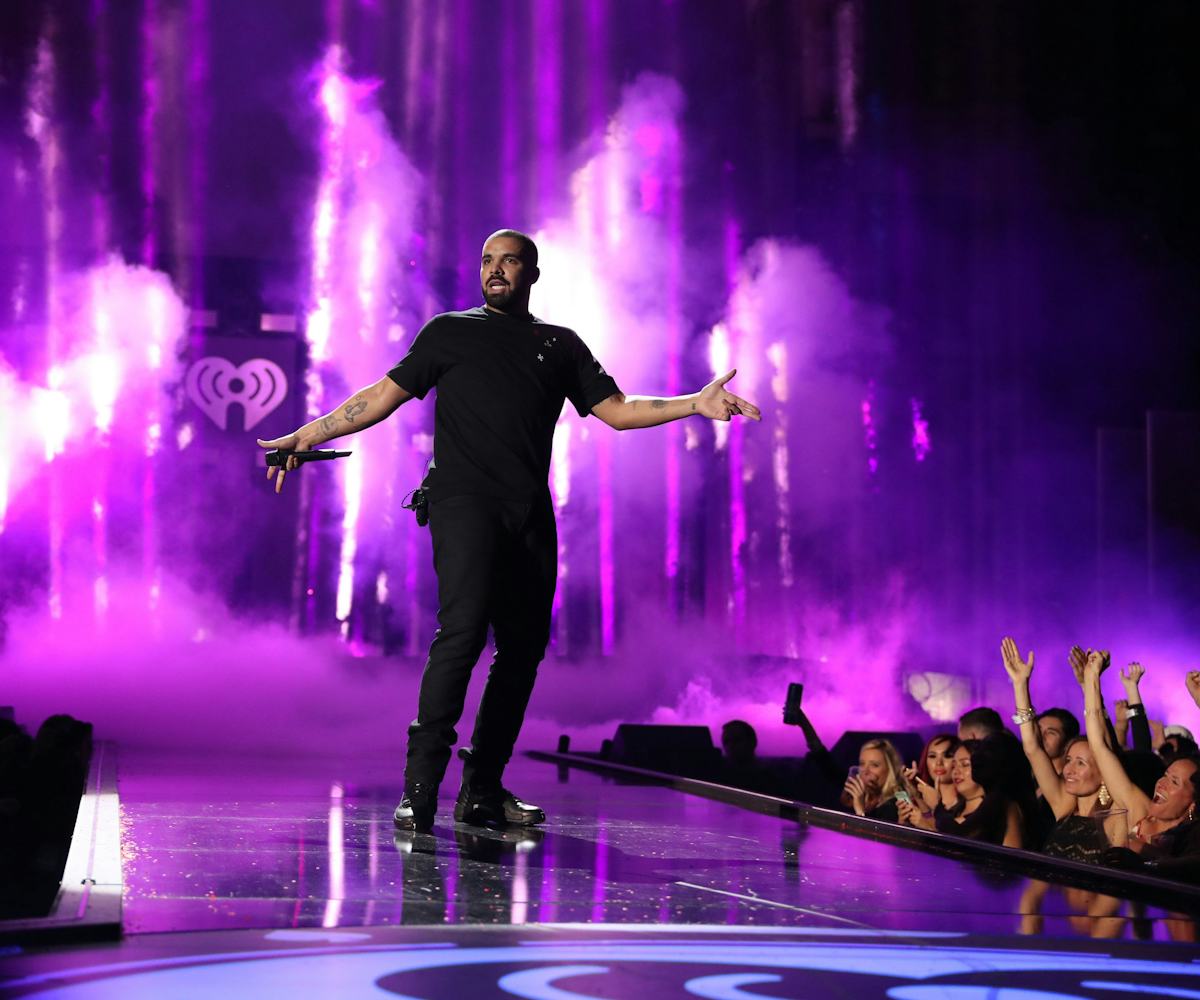 Photo by Christopher Polk/Getty Images
8@8: Your Morning Scoop
Drake is finally returning to acting
Today is...
National Equal Pay Day!
News of the Day:
+ Drake not only saved British crime drama Top Boy when he bought the rights to the show post-cancellation, he's also relaunching his own acting career as he's set to star in the adaptation. Top Boy actor Ashley Walters and producers are now searching for a proper role for the former star of Degrassi.
+ As if everyone and their mother weren't already head over heels for Dev Patel, there's now even more reason to swoon. In a new interview with W Magazine, Patel recalls his mom dragging him to audition for Skins and feeling "like Julia Roberts" à la Pretty Woman when he was styled for the first time at the Toronto Film Festival for Slumdog Millionaire. Patel also recalls his first time at the Oscars, meeting Will Smith, and "rubbing all the Oscars statues' bums as a good luck thing" on the red carpet with director Danny Boyle.
+ Adventure Time is set to return in a new mini-series titled Elements. This eight-episode program follows Finn and Jake's return to "messed up" sights in the Land of Ooo. Elements officially premieres on Cartoon Network April 21.
+ Uber drivers—alongside other members of the Independent Drivers Guild—are preparing to voice their concerns regarding fair pay and proper worker protections during a hearing on the economics of the For Hire Vehicle Industry at the NYC Taxi and Limousine Commission. The drivers plan to distribute flyers prior to the event, voicing their demands and calling for tipping options and caps on the number of licenses awarded, amongst other requests. Nearly 11K have already signed the petition for an in-app tipping option, which the IDG humorously advocated for in a video on their Twitter account. 
+ Björk's virtual reality counterpart is bathed in glowing lights in the video for her single "Notget." This release falls along the same lines of the singer's VR music video for "Family," as well as two other VR projects, "Black Lake" and "Stonemilker." 
Deal of the Day:
To celebrate Equal Pay Day, Fame and Partners is holding its first-ever flash sale. All items will be discounted at 21 percent off to recognize the gender pay gap, which currently averages at around the same percentage. In addition to the discount, Fame and Partners will donate $5 from every sale to various international women's empowerment projects. 
Advice of the Day:
"The challenge is not to be perfect... It's to be whole." —Jane Fonda
GIF of the Day: