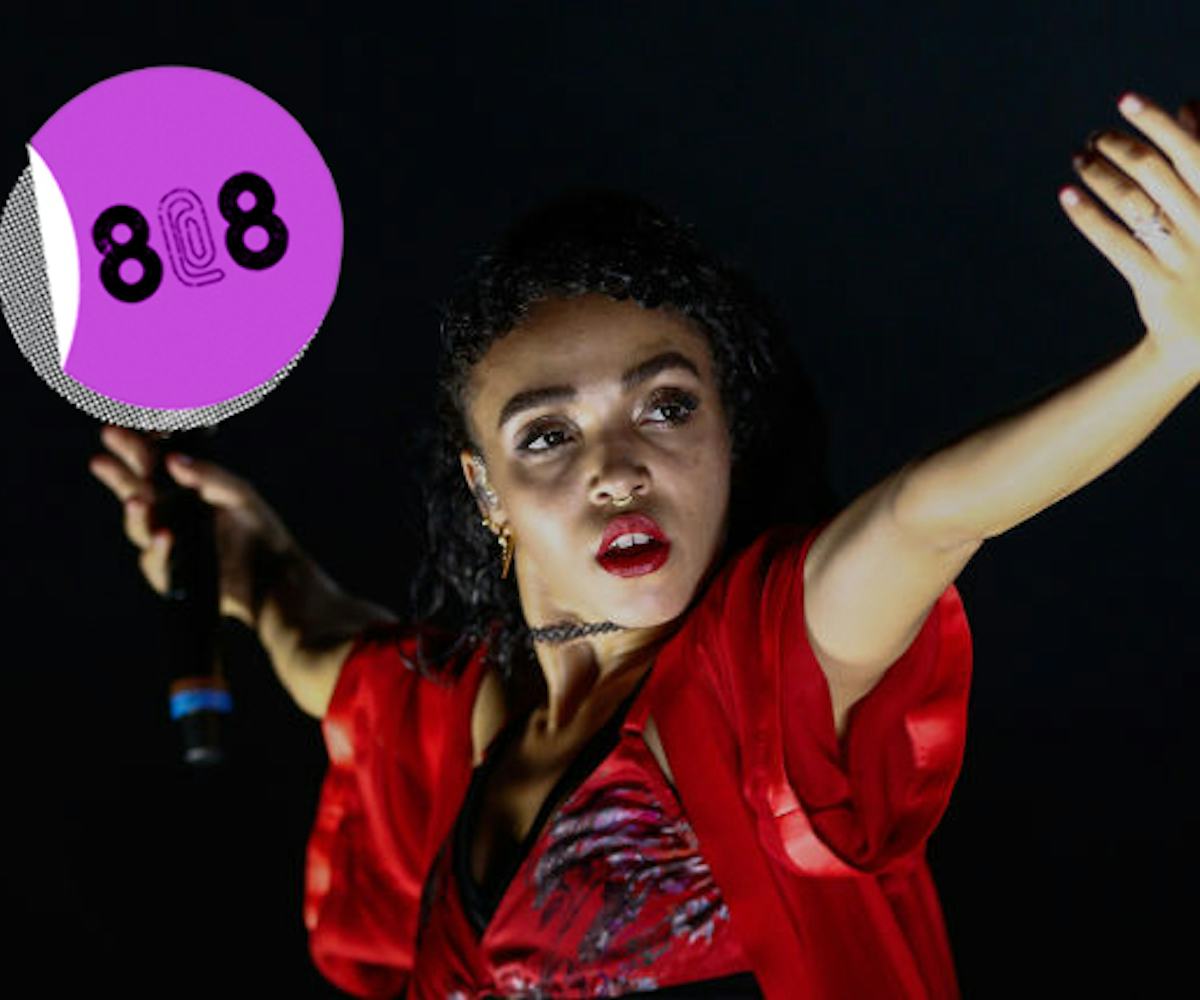 Photo by Michael Hickey/Getty Images
8@8: your morning scoop
fka twigs talks about her relationship and her creativity
Today is…
National Spoil Your Dog Day! But do we need a day for that?
News of the Day:
+ FKA Twigs got real about her relationship with Robert Pattinson in an interview with U.K. Sunday Times, and she assured that her relationship would not affect her creativity or artistry in any way. Also, she's never seen Twilight.
+ In case you missed it, Ciara and Russell Wilson are part of Taylor Swift's squad now. It's all part of Swift's plan for world domination.
+ Kim Kardashian hit 42 million followers on Instagram, and in true Kardashian fashion, she thanked her fans with a #selfie. Of her boobs.
+ John Legend is reportedly in talks to join Emma Stone in the upcoming musical La La Land, which already also features Ryan Gosling. Solid cast? We think so.
+ Target announced that they will no longer be separating "boys' toys" from "girls' toys" in their stores in an effort to remove gender-based signs.
Deal of the Day:
Get free shipping on all orders, all month at Urban Outfitters if you sign up for UrbanOn.
Quote of the Day:
"I ran with blood dripping down my legs for sisters who don't have access to tampons and sisters who, despite cramping and pain, hide it away and pretend like it doesn't exist." - Kiran Gandhi on running a marathon on a period without a tampon.
Gif of the Day: