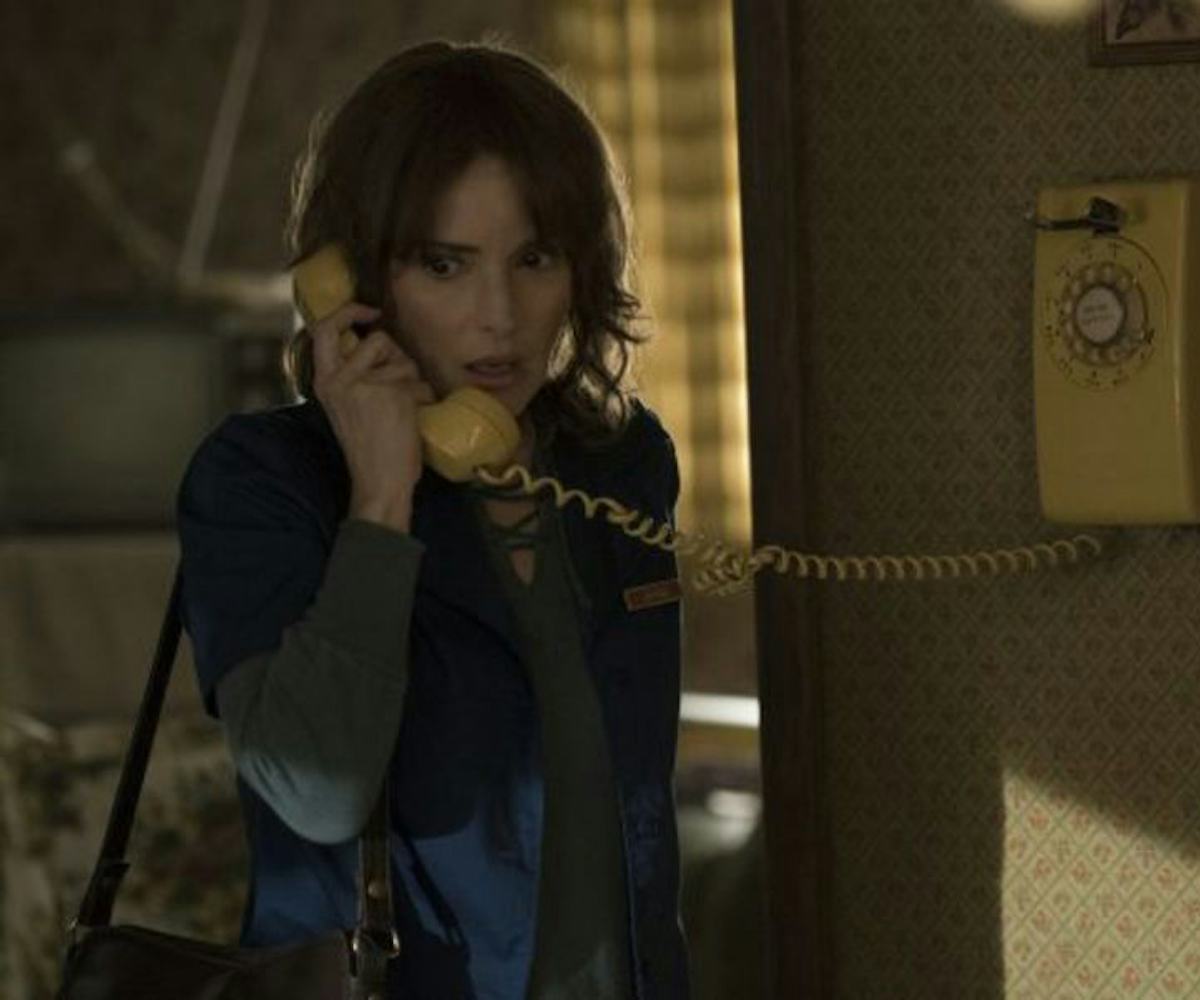 Photo via Netflix
8@8: Your Morning Scoop
A 'Stranger Things' soundtrack is coming sooner than you think
Today is...
National Presidential Joke Day!
News of the Day:
+ The soundtrack to Netflix's hit series Stranger Things is finally here. Created by Michael Stein and Kyle Dixon of Austin band S U R V I V E (who also scored the series, duh), the soundtrack will be separated into two volumes—the first one debuting online this Friday (and a CD version coming out on September 23). If you're not on the bandwagon already, the first season, which stars our September cover star Winona Ryder, is available to stream on Netflix now.
+ Instagram is in the midst of testing a new Save Draft feature. The newest addition to the social media app is intended to save edited pictures when you hit the back button. Prior to this change, hitting the back button would mean risking losing the edits made on a photo (oh hell, naw!). Thanks Instagram, for easing our stress when we just can't decide between the Rise and Slumber filters. 
+ Chance the Rapper and Nike have collaborated on a short film for the sportswear brand's Unlimited campaign. Directed by Huro Murai, the film features a new song from Chance, titled "We the People," and focuses on power, unity, and support from Team USA athletes competing in Rio 2016. Watch the film, below.
+ Up until now, Ezra Miller's character in Fantastic Beasts and Where to Find Them has remained a mystery. That changed today, with the release of the first photo of Miller in character, along with the reveal that he'll be playing a character named Credence Barebone. For more details on the character, read on.
+ Oxygen's newest fashion-forward show, Strut, is the first to feature an all-transgender model cast. Produced by Whoopi Goldberg, the competition-style show follows the lives of five transgender models as they break into the industry. The series also partnered with Slay Model Management, the first exclusively transgender modeling agency. Strut premieres September 20, but in the meantime, you can watch the trailer below.
Deal of the Day:
If you've been waiting for the perfect time to go on vacation, Jet Blue has you covered. The airline's two-day Autumn's Up Sale offers deals for one-way trips from $39 to $250. Some restrictions apply, so do your research. More details on flights can be found here. 
Advice of the Day:
"I've learned that it's okay to be flawed, that life can be messy, that some days you glide and some days you fall, but most important, that there are no secret answers out there." —Winona Ryder
GIF of the Day: