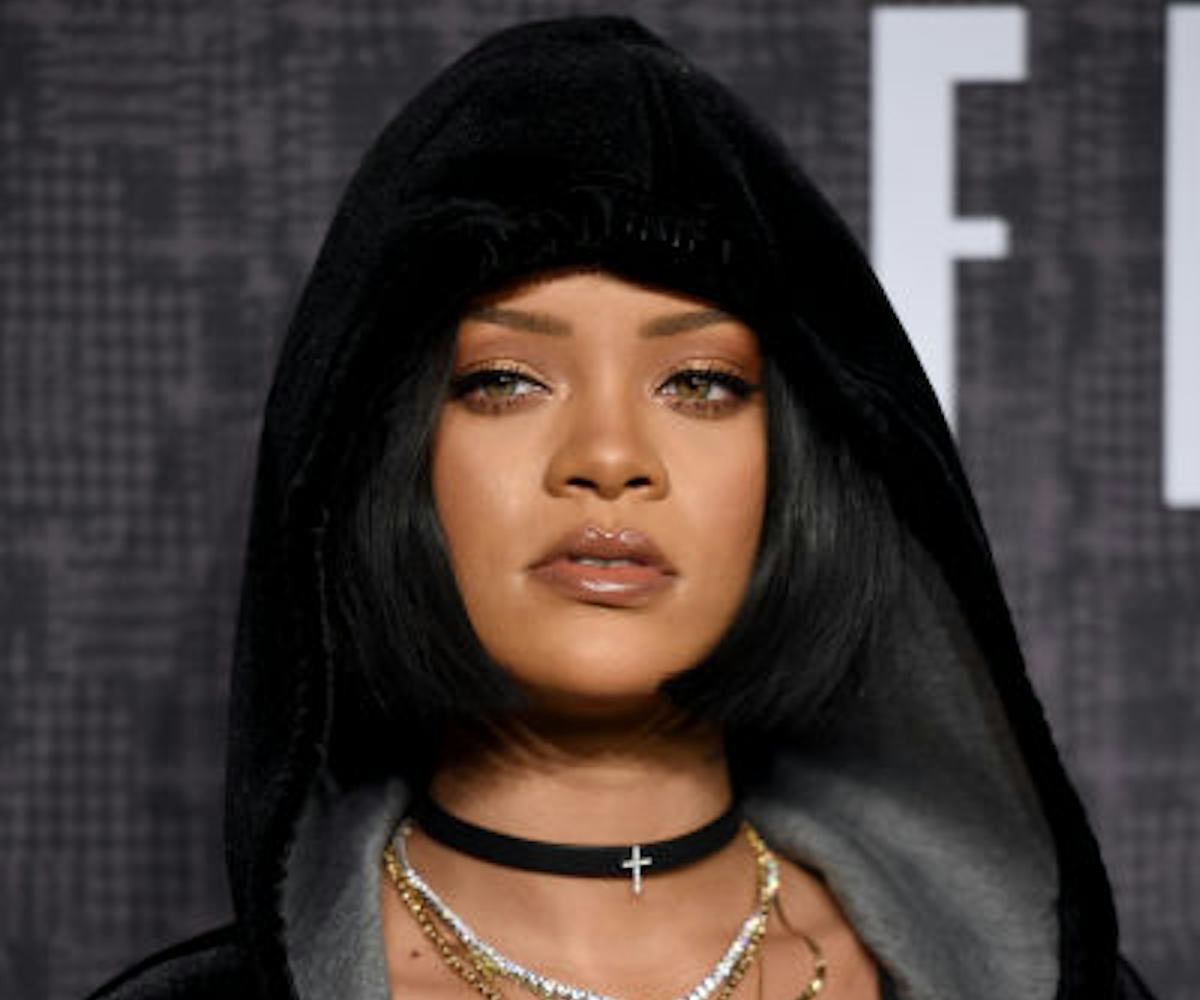 Photo by Dimitrios Kambouris/Getty Images
8@8: Your Morning Scoop
When the apocalypse comes, Rihanna will save us
Today is...
National Watermelon Day!
News of the Day:
+ Following the theme of her Star Trek Beyond single, "Sledgehammer," Rihanna is a dystopian queen on the September cover of W magazine. RiRi stuns in custom couture amidst Armageddon-like destruction in the images shot by Steven Klein. Get a preview of the spread below and see the rest of the shots at W.
+ Millennials aren't worried about getting some, according to a new study published in the journal Archives of Sexual Behavior. Researchers found that '90s kids are less likely to be as sexually active while in their twenties than older generations were. Not surprising, considering most of our time in the sheets is spent watching Netflix.
+ Soon-to-be-former vice president Joe Biden officiated a same-sex wedding for two White House staffers on Monday. When the grooms asked Biden to marry them, he secured a temporary certification to help them tie the knot. The VP writes that he "couldn't be happier" to share the moment with them.
+ It's no secret that Snoop Dogg is a fan of weed. The rapper's latest venture is a Broad City-esque stoner comedy featuring two female dealers. Titled Mary + Jane, the show premieres September 5 on MTV, and the network just released a trailer.
+ Preetma Singh, the bassist and drummer for Vomitface and a woman of color, was assaulted at Osheaga festival in Montreal. Singh was reportedly put in a chokehold and had her earrings ripped out by security. The band is looking to press charges.
Deal of the Day:
Make National Watermelon Day a little sweeter with Penny Skateboards' Melon Mania skateboard. The pink-and-turquoise board is designed for beginners and vets alike. Shop the board here.
Advice of the Day:
"Keep your eyes on the finish line and not on the turmoil around you." —Rihanna
GIF of the Day: