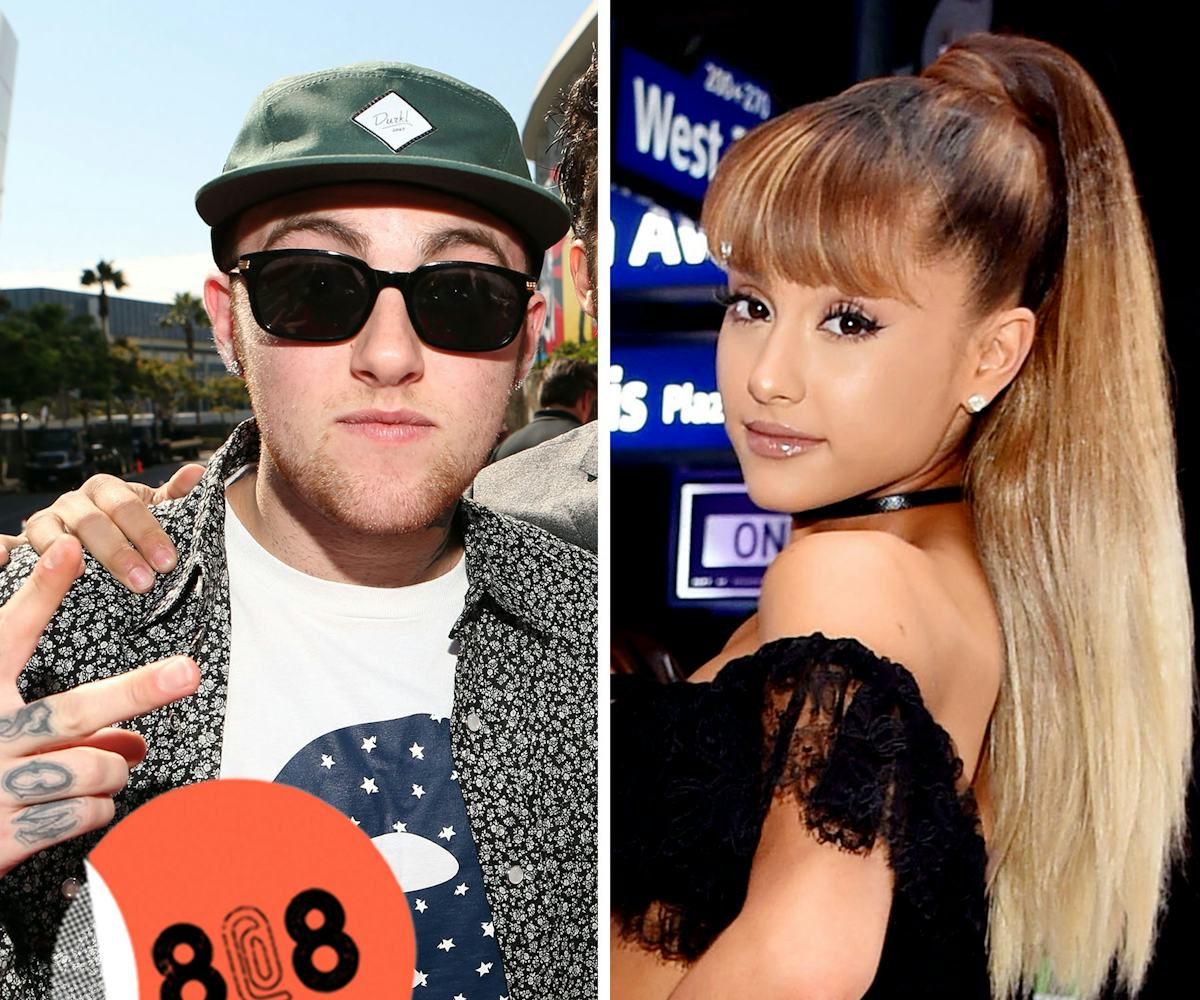 Photos by Christopher Polk and Jamie McCarthy / Getty Images
8@8: Your Morning Scoop
Ariana Grande + Mac Miller take on the VMAs
Today is...
National Toasted Marshmallow Day!
News of the Day:
+ If the collabs weren't enough of an indication, it seems like Ariana Grande and Mac Miller are officially an item. Before killing her performance at the VMAs, the pop star was asked where her "boo" was. Her response? "Being supportive." Later on, the couple was caught doing some modest PDA in the audience. We're into it.
+ Hours after the curve seen around the world, it turns out that Rihanna may not have shut down Drake at the VMAs after all. Based on new footage taken from alternate angles, it looks like the award was sealed with a kiss on the lips. 
+ Dev Hynes a.k.a. Blood Orange is the latest star to receive a highly coveted Bad Boy Records jacket from Puff Daddy himself. This demonstration has us wondering, does Puff record all of the recipients of his jacket? Hynes wouldn't be the first artist to have the moment caught on camera... Either way, the FOMO is real. 
+ For some reason, ASOS now sells clip-on animal tails. Whether or not the web retailer is trolling customers, people seem to be purchasing the accessories seeing as the dinosaur tail has already sold out. Perhaps if you're in search of a convincing animal costume this year, these products might just be the right fit for you.  
+ Kehlani and Belly released a music video for their track, "You." As per usual, Kehlani is a dark seductress surrounded by chandeliers, smoke, and Belly.
Deal of the Day:
We love brands that are also mindful of the planet. Each season, fine jewelry line AZLEE gives back to Mother Earth by donating a portion of sales to a water-related charity. For the past two seasons, the brand teamed up with the Marine Mammal Center and saved two sea lions with their efforts. You can shop the brand's latest collections, and donate to a great cause, here.  
Advice of the Day:
"Love is a really scary thing, and you never know what's going to happen. It's one of the most beautiful things in life, but it's one of the most terrifying. It's worth the fear because you have more knowledge, experience, you learn from people, and you have memories." —Ariana Grande
GIF of the Day: