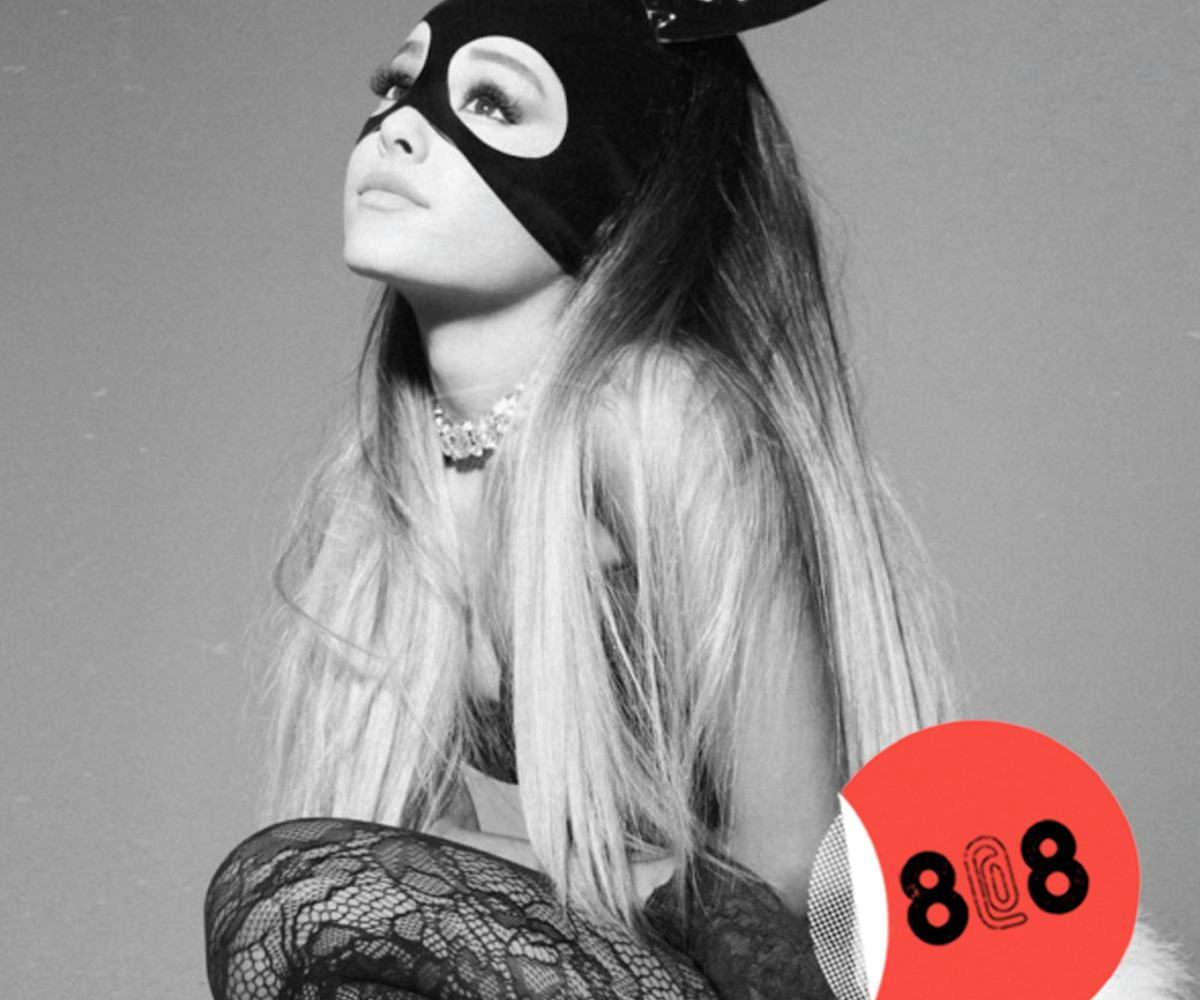 Photo via @arianagrande/Instagram
8@8: Your Morning Scoop
Ariana Grande is getting busy in the studio
Today is...
National Dollar Day! Throw up all those dolla dolla bills, y'all.
News of the Day:
+ Ariana Grande and Mac Miller reunited for a steamy remix of "Into You" that will totally knock your socks off. The artists have a history of collaborating together that dates all the way back to 2013 when Grande released her breakout single, "The Way." Based on the music video, the two were evoking some "more than friends" vibes when they sealed it with a kiss, which caused some major tension in Grande's previous relationship with Jai Brooks.
+ The Weeknd donated $50,000 to the University of Toronto for a new Ethiopic Studies program.
+ Black Lives Matter activist DeRay McKesson is leading a federal class action suit against the Baton Rouge Police Department in an effort to cover all of the costs spent on protesters arrested in the wake of the tragic Alton Sterling shooting on July 5.
+ Watch Devonté Hynes and Judnick Mayard discuss the making of Freetown Sound, the perception of blackness across the globe, the role of the media, and more for a special session of Saint Heron's "Roll Back, Say That."
+ Amber Rose confessed that she has never used sex toys and does not engage in casual sex on her VH1 talk show with special guest Kandi Burruss. "I feel like I'm just a nerd in the bedroom," she said. Rose went on to discuss how men are "scared" and "terrified" of her, but will often ask her "What can I do for you that you can't do for yourself?" so at least there's some hope.
Deal of the Day:
Get 15 percent off from the NYLONshop with the code SKOOL15! 
Advice of the Day:
"Don't ever doubt yourselves or waste a second of your life. It's too short, and you're too special." —Ariana Grande
GIF of the Day: