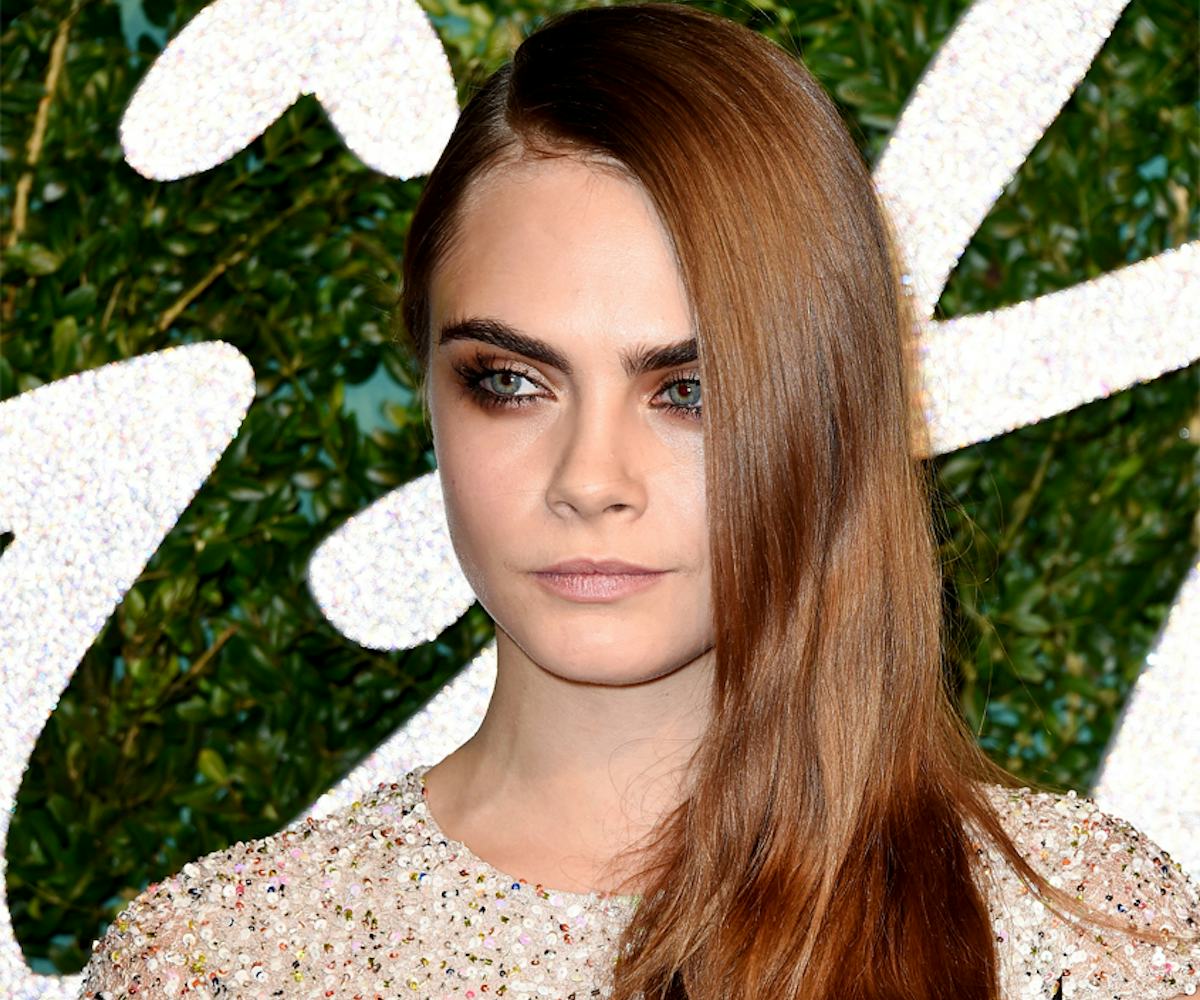 photo by getty images
8@8: your morning scoop
sneak a peek at cara delevingne's new starring role.
Today Is…
Gingerbread House Day. We'll be trying not to eat ours before it's built.
News of the Day:
+Yesterday we found out which of our favorite films and shows are eligible to win a Golden Globe. Leading the pack is Birdman, which snagging the most nominations for film, and Fargo, which received the most television nominations. Check out the complete list of nominees here and see if any of your favorites were snubbed.
+One wouldn't necessarily expect the "Queen of Weed Cuisine" to be 91-years-old, but, well, Nonna Marijuana exists. Watch her cook an Italian weed feast here and find yourself wishing your grandmas were this cool.
+Watch the super glittery video for Thumpers' dream-pop track "Devotee," featuring The Hunger Games star and The Shoe frontwoman Jena Malone.
+Get a look at Cara Delevingne's upcoming role in the film adaptation of Paper Towns in this super cute video. Alongside John Green (who penned Paper Towns), the model-turned-actress talks eyebrows, bacon, and showcases the American accent she'll use in the film.
+Have you ever wondered what Lorde sounds like on a bad day? The singer shared a clip of "Lost Boys," a track that hit the cutting-room floor on Tumblr and said the reason that she tossed it was that "it was not a good song, I promise, haha." We beg to differ...
Deal of the Day:
Add some rad new items to your closet without emptying your wallet thanks to Urban Outiftters' additional 25-percent off of sale items promo. Score! 
Advice of the Day:
"Somebody asked me, 'How did you start doing comedy?' and I was like, 'By being unintentionally funny.' I think making a movie or a record, the best things happen by accident — and those end up being the magic. Every time I've followed my gut, it's been better than when I've tried to do what I was supposed to do." - Zooey Deschanel
GIF of the Day: