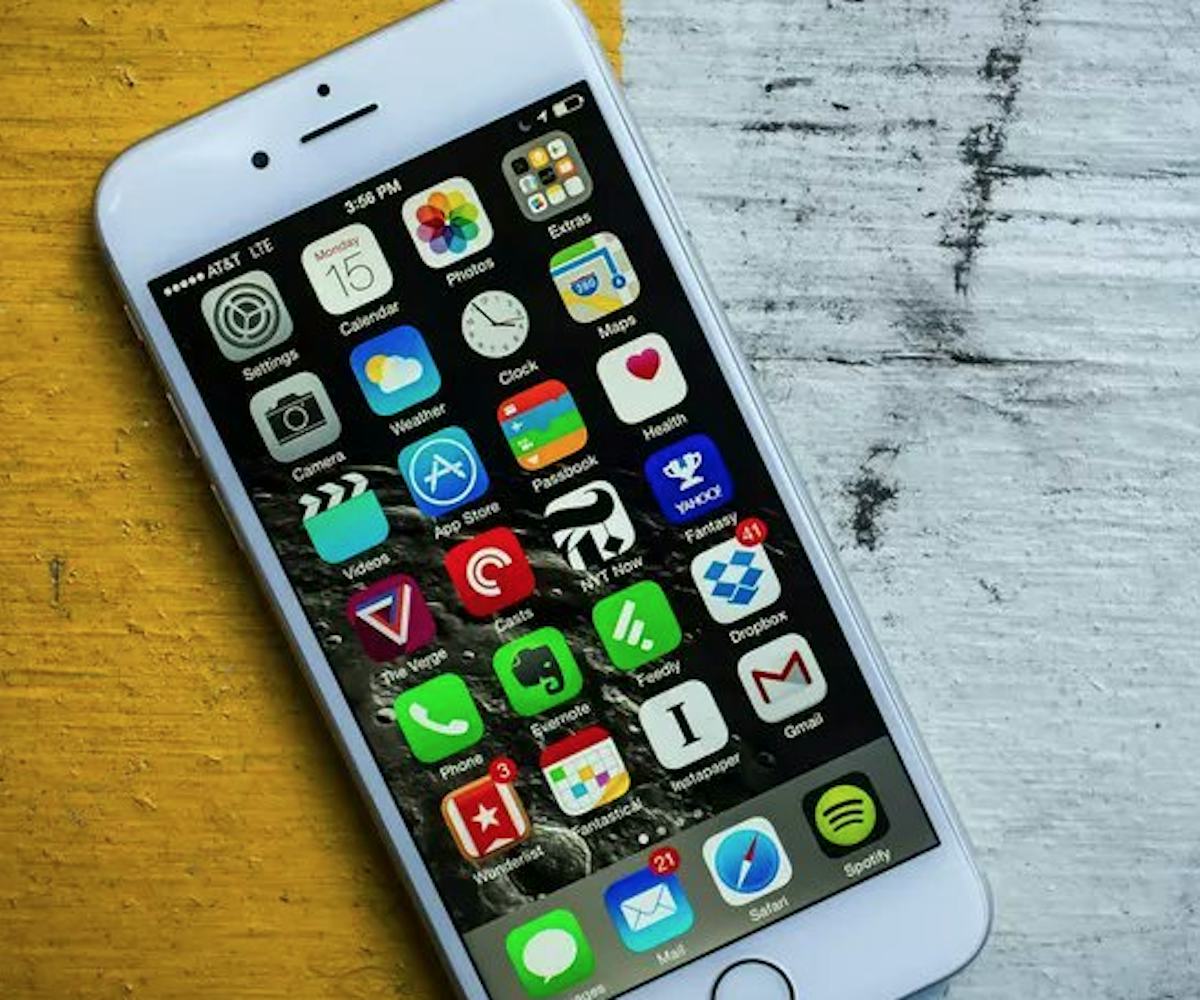 image via twitter.com/theverge
8@8: Your Morning Scoop
Apple admitted that they deliberately slow down older iPhones
Today is...
National Re-gifting Day!
News of the Day:
+ Is your old iPhone not working like it used to? Turns out, there's a reason for that. Apple has confirmed that they do, in fact, slow down, the batteries of older iPhones by reducing the speed in order to preserve the life of batteries as they degrade. You can see their statement in full here.
+ This year saw the tragic loss of emo-rap star Lil Peep, who died of an overdose last month. His mother, though, is committed to bringing his fans his unreleased work. This week, she released what will probably be his last music video, which gives us a glimpse of what his concerts looked like and how much he enjoyed performing. Watch the video for "Save That Shit," below.
+ Mindy Kaling gave birth to a baby girl, Katherine Swati Kaling, earlier this week. Swati, her middle name, is an homage to Mindy's mother, who died of cancer in 2012. Fans are celebrating the fact that Kaling chose to give her daughter her own last name, heralding it as a feminist move. Congrats!
+ David Lynch's Twin Peaks will take its rightful place in the MoMA for one weekend only. The museum is hosting a free screening of the show's third season from January 5 to 7 as part of its annual series showcasing "the year's finest films." 
+ Lady Gaga recently announced that she will be starting a residency in Las Vegas late next year. The Las Vegas Review-Journal claims that the residency will consist of 36 shows, starting in late 2018 and running through 2019, although there might be an extension to 2020. Gaga says in her announcement, "It's been my lifelong dream to be a Las Vegas girl. I'm overjoyed!" 
Deal of the Day:
Tove Lo has partnered with her friend Emilie Torling on a four-piece jewelry line to commemorate her Lady Wood era. The "Tove Lo x Leontine" collection consists of a nose ring, ear cuff, bracelet, and ring, all named after songs from her most recent album. Each piece is priced between $25 and $79. Shop the limited-edition line, here.
Advice of the Day:
"Discussions are healthy. Ignorance is not." —Amandla Stenberg
GIF of the Day: