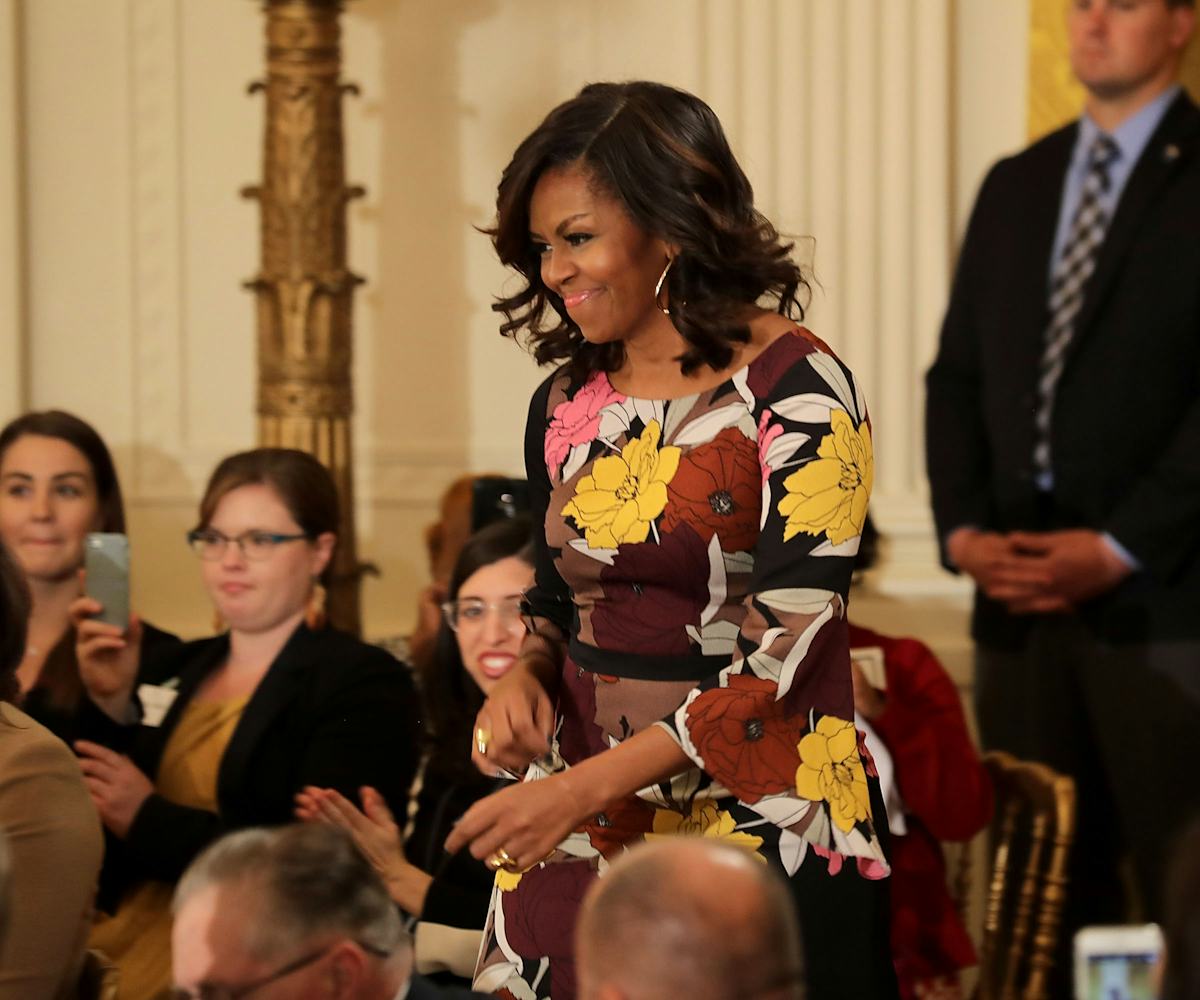 Photo by Chip Somodevilla/Getty Images
8@8: Your Morning Scoop
There's a special you'll actually care about watching
Today is...
National Microwave Oven Day!
News of the Day:
+ CBS just announced what is certain to become one of the most-viewed events of the year: First Lady Michelle Obama Says Farewell to the White House - an Oprah Winfrey Special. The special airs on December 19 and, as the name implies, features two of our favorite power women. It will be FLOTUS' final interview inside the White House, and definitely one you won't want to miss.
+ In honor of the holidays, Lady Gaga's Born This Way Foundation and TODAY have teamed up to launch the #ShareKindness experience at 30 Rockefeller Center. The pop-up centers around the theme of kindness and is meant to bring the visitor on a "curated journey of kind acts" and charity organizations, including The American Red Cross, Big Brothers/Big Sisters, and charity:Water. 
+ An unreleased track from Kanye West leaked recently, days after he was released from the hospital. French Montana teased the track, titled "Ass Shots," more than two years ago but the full-length version is now somehow resurfacing. Click here to listen to the song.
+ Sofia Richie opened up to Complex about issues she's faced with her height (the model is only 5 feet 6 inches tall.) She tells the publication, "It's not like I called and begged these designers to work with me. They felt my vibe and we were cool and that's that. People obviously don't respect some of the shoots I do because I'm short and this or that, but I really don't let that stuff get to me."
+ Soon, you might be able to do all your grocery shopping through Amazon—and we're not talking about Amazon Fresh. The tech giant released a new concept for grocery shopping called Amazon Go. It's connected to an app that serves as a digital shopping cart, so customers don't have to wait in line. They can simply pick up what they need and walk out of the building. 
Deal of the Day:
BaubleBar and Shay Mitchell have teamed up again to release their resort collection. The summery collection includes chokers and turquoise earrings. Although we may currently be freezing, we can still give our outfits a little heat with these items. The collection is, of course, available at BaubleBar's site, here.
Advice of the Day:
"I have never bought into the idea that blood is thicker than water. Love and respect are meant to be earned from our children, our spouses, our families, and our friends." —Raquel Cepeda 
GIF of the Day: