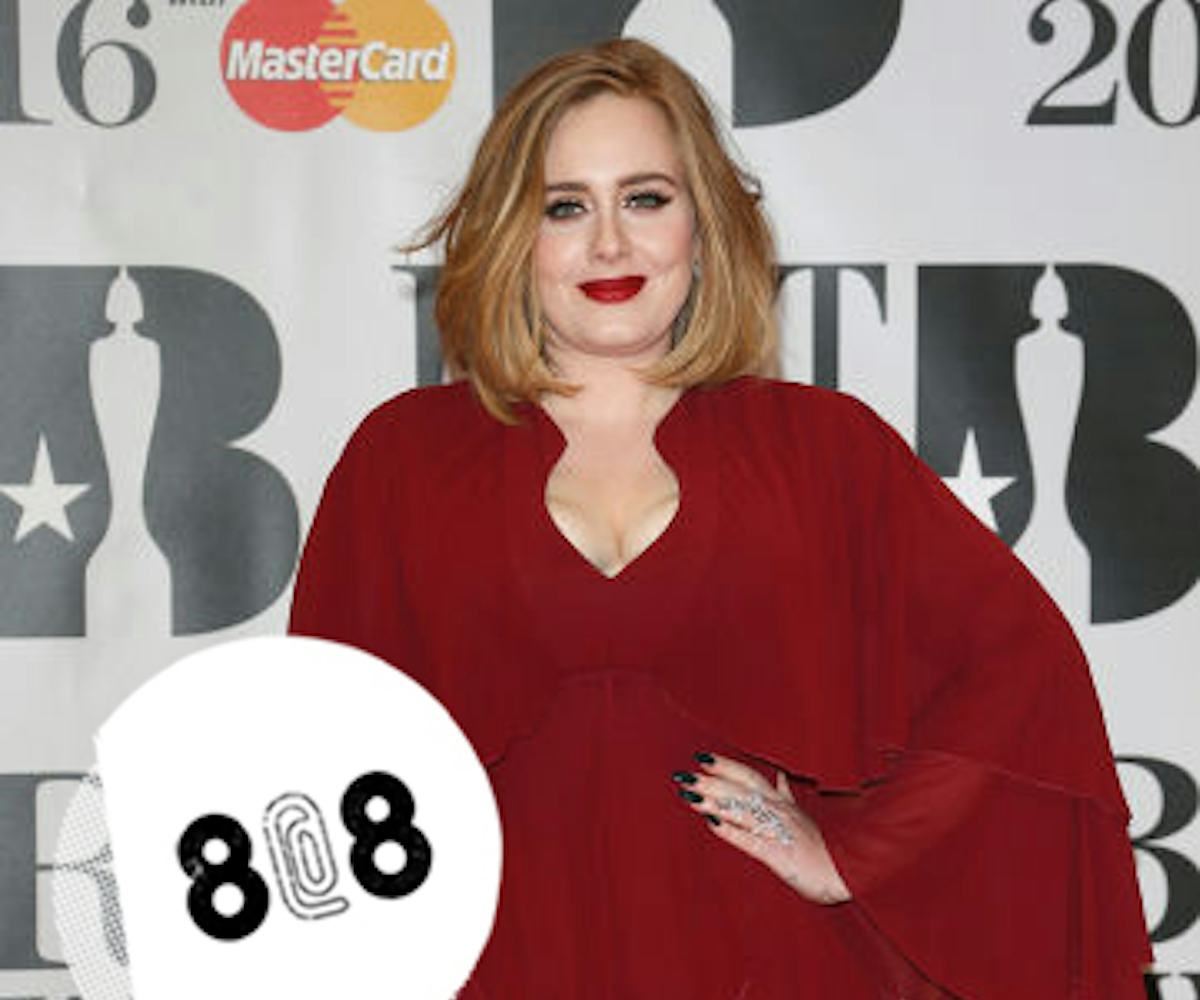 Photo courtesy of Luca Teuchmann/Getty Images.
8@8: Your Morning Scoop
Adele Officially Supports Kesha, Obviously
Today is...
National Chili Day!
News of the Day:
+ Not only did Adele steal the show with her stunning red carpet look, but she also won the award for Best Female Solo Artist at this year's BRIT Awards, and chose to use her acceptance speech to make a statement of her support for Kesha. Watch the video of her speech below.
+ We interviewed RYAN Playground back in January, and now we have even more of her otherworldly music to share with you. Stream her EP below.
+ The guy behind the "Damn Daniel" meme scored a lifetime supply of Vans. Going viral has its perks. Daaaaamn.
+ There's a new music festival hitting the scene this year, and it's free by application. FORM Arcosanti will come to the sustainable, experimental town of Arcosanti, Arizona, on May 15, 16, and 17. Here's hoping all our applications get accepted!
+ While eagerly waiting for Baauer's debut album Aa to drop on March 18th, we're vibing "Kung Fu," the first track featuring Future and Pusha T. Listen to it below, sandwiched between a brief interview about the album. The track starts around the one-minute mark.
Deal of the Day:
In anticipation of spring, Herschel Supply launched their new—and very colorful—Dawn Collection. We're eyeing the Gambier hat, perfect for protecting your mermaid hair from the summer sun as you lounge on the beach (because we all know you can't risk ruining your dye job by actually swimming in the salty ocean.)
Advice of the Day:
"I believe that telling our stories, first to ourselves, and then to each other and the world, is a revolutionary act." -Janet Mock
GIF of the Day: