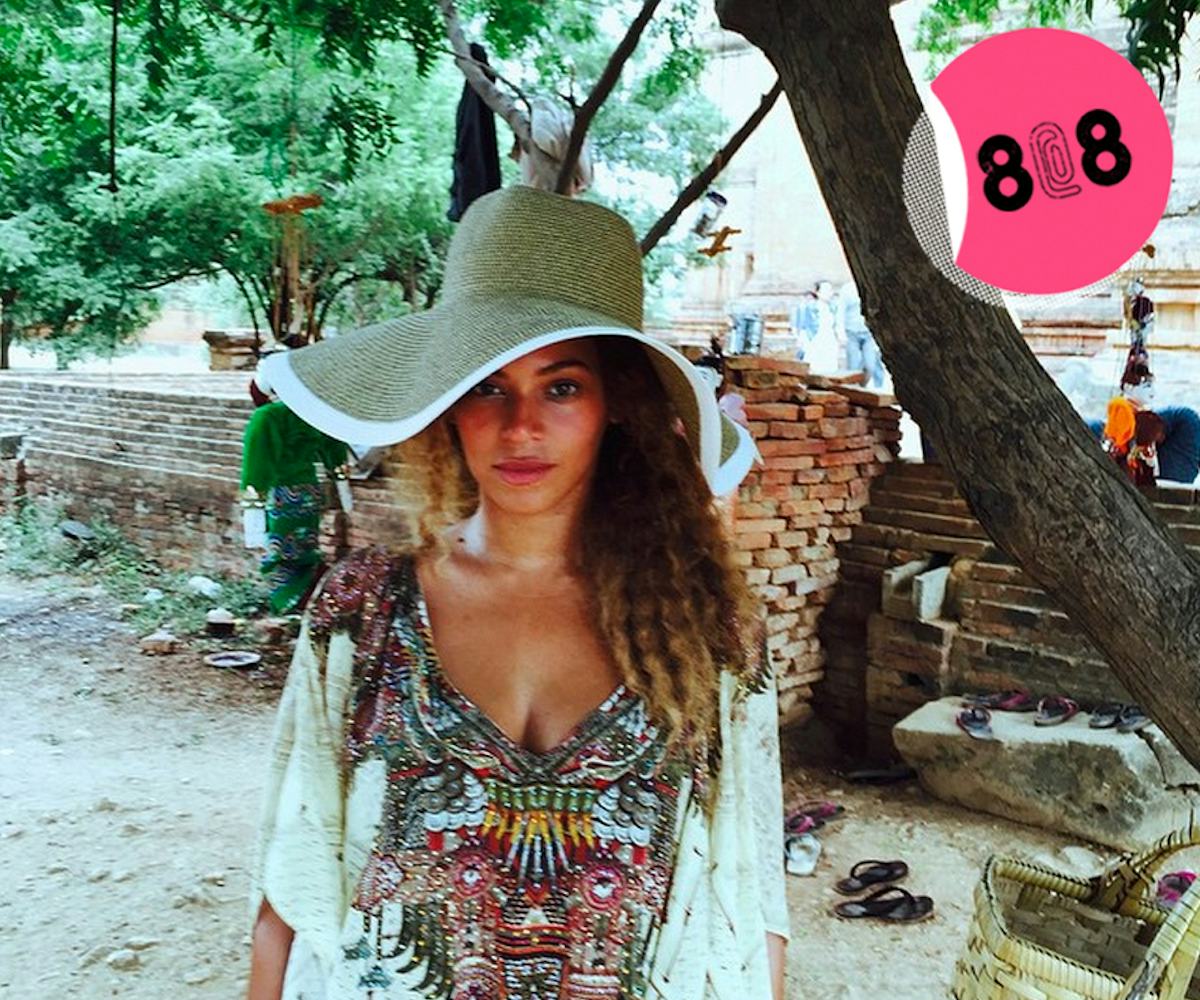 image via @beyonce instagram
8@8: your morning scoop
beyonce has an unexpected new business
Today is...
National Carrot Cake Day, which can be as delicious as it sounds. All you have to do is buy some carrot cake, place said carrot cake in your mouth, chew, then swallow. 
News of the Day:+ Hailey Baldwin is the new face of Topshop denim, followingin her friend Gigi Hadid's models-who-have-famous-parents footsteps. 
+ Whitney Houston's daughter Bobbi Kristina Brown was hospitalized after she was found unconscious in her home, and according to sources she is "fighting for her life." We wish her a full and speedy recovery.
+ It's been exactly a year since the sudden loss of Philip Seymour Hoffman. To mark the somber anniversary, musician Matthew E. White wrote a song in his honor,called 'Tranquility.' Available to stream on White's Tumblr, it comes with the moving caption: "To a man that showed me, over and over, what excellence and craft is, here is a song for you."
+ Beyonce's love for kale doesn't stop with her sweater. It's been announced that she's launching a business venture that will deliver vegan meals to your doorstep for 22 days, because what kind of ruler would she be if she didn't tell you what to eat?
+ While most of us when wild over Missy Elliot's Super Bowl cameo, there's a swath of peoplecompletely confused as to who she is. Who are you people and what planet did you come from? 
Deal of the Day:Get an extra 60% off sale items at Uniqlo, because you can never have too many basics.
Advice of the Day:When someone says for you to "stay in your lane" just respond, "THIS IS MY HIGHWAY BISH!" - Katy Perry
Gif of the Day: