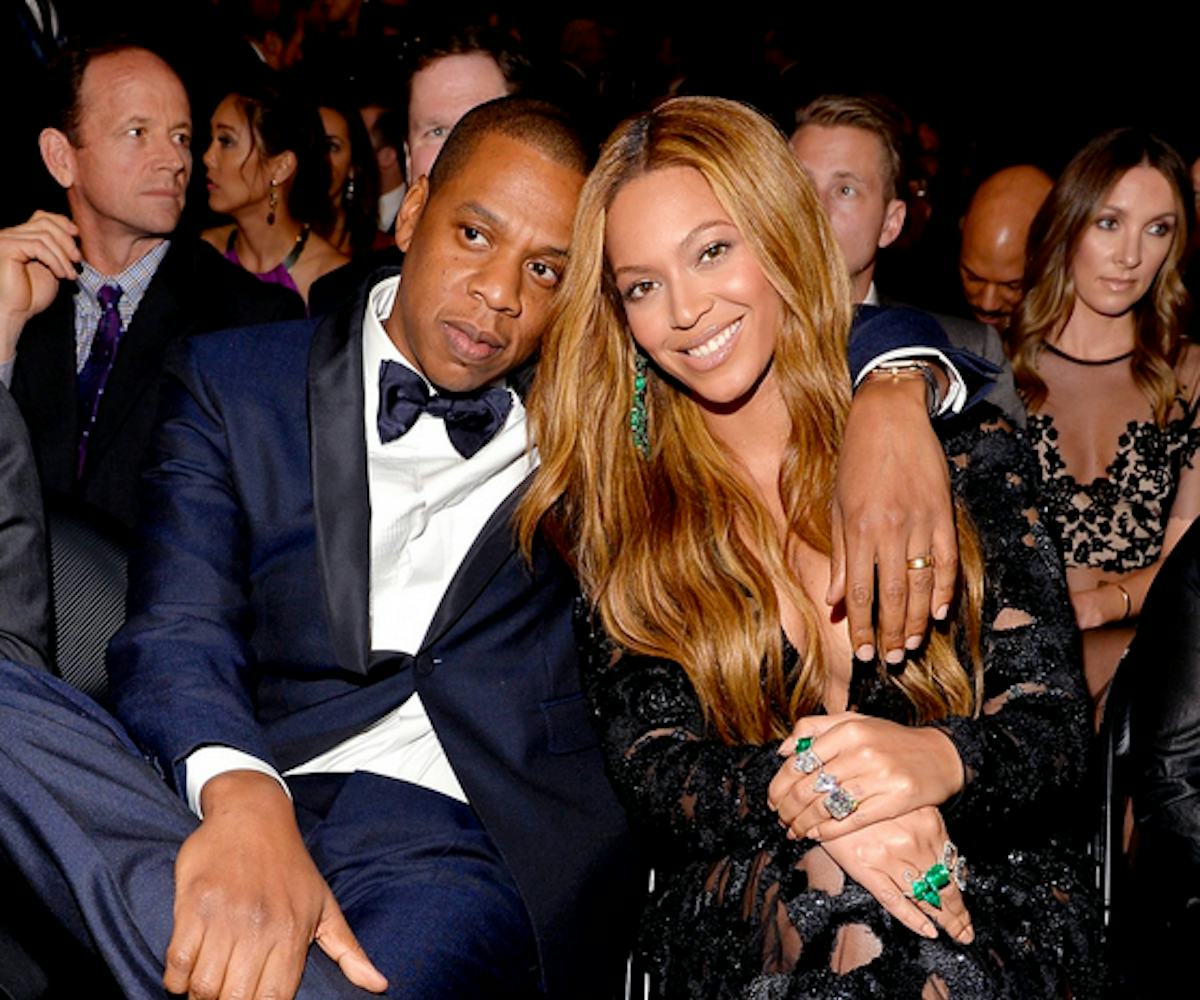 photo via beyonce.com
8@8: your morning scoop
a possible beyonce and jay-z joint album may prove the existence of god
Today is...
National Extraterrestrial Culture Day! E.T. text home.
News of the Day:
+ Cinderella's glass slipper may be from the Fairy Godmother's fall collection, but we'd like to imagine it recreated by some of our favorite designers. Thanks to the release of the Cinderella live action film, nine designers have decided to redesign the famous glass slipper, including names like Jimmy Choo, Salvatore Ferragamo, and Charlotte Olympia. These designs are ones that we would never want to lose at a ball.
+ Beyonce AND Jay-Z for a joint album? Our heads would explode and it would prove the existence of God. And producer Details implied that it may be in the works.
+ Even if you're the kind of person to hate everything about Valentine's Day, this video of tiny hamsters on a Valentine's date, complete with a gondola ride and plates of spaghetti a la Lady and the Tramp will melt your frozen heart.
+ Kit Neale's limited edition Coca-Cola collaborative collection has launched. For those who can't make the trek to the New York or San Lorenzo store locations, head on over to the site to purchase.
+ In case you needed any more encouragement to indulge in a glass of red, we got you covered. Researchers at several accredited universities have found strong evidence that suggests that grapes in the form of red wine can help burn fat. So, it's been confimed: red wine is the nectar of the gods. Cheers!
Deal of the Day:
Free Two Day Shipping on orders of $75 or more at Need Supply Co. to ensure a gift for your sweetheart will arrive by February 14th.
Quote of the Day:
"Authentic love does not devalue another human being. Authentic love does not silence, shame or abuse." -Brooke Axtell, at the 57th Annual Grammy Awards.
GIF of the Day: