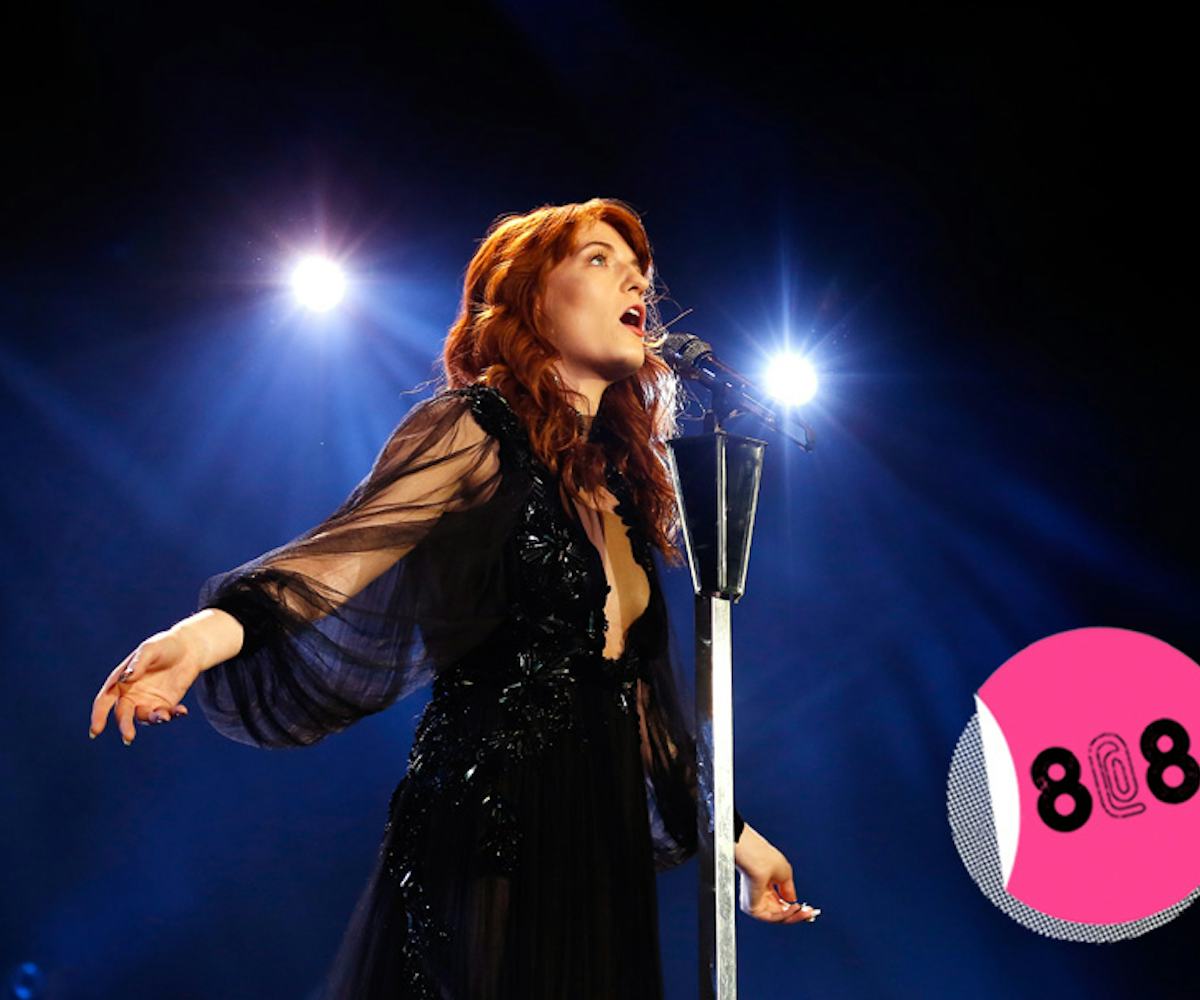 photo via getty images
8@8: your morning scoop
listen to florence + the machine's second new song of the week.
Today is...
Abraham Lincoln's birthday! Time to start the President's Day weekend festivities—and sales.
News of the Day:
+ Buzzfeed convinced the leader of the free world to use a selfie stick in a "Things Everyone Does but No One Talks About" video.
+ Ever wonder what Cinderella's slippers would have looked like today? Now you can—Disney asked nine fashion designers to sketch their version of the infamous heels.
+ Blue Ivy and North West are in luck: Karl Lagerfeld is set to launch a kids line in 2016.
+ The Oscars aren't the only awards show that has been whitewashed. Vocativ charted Grammy wins by race to find that the awards are now whiter than they've been in 35 years.
+ We may still have "How Big How Blue How Beautiful" on repeat, but Florence + the Machine has surprised us with another treat. Florence Welch debuted her second song and music video this week,  "What Kind of Man" and announced that her new album will be out on June 2.
+ If you're in L.A., check out Magdalena Wosinka's exhibition at Dilettante gallery. If not, then grab a copy of her new book The Experience: Vol. I.
Deal of the Day:
Snag yourself some cool new jewelry from Juliet & Co at 25% with the code FEB25, until February 22.
Advice of the Day:
"Who you are should never be dependent on what you do, because then your happiness is dependent upon something that's very unpredictable—intangible, almost." - Mila Kunis
GIF of the Day: