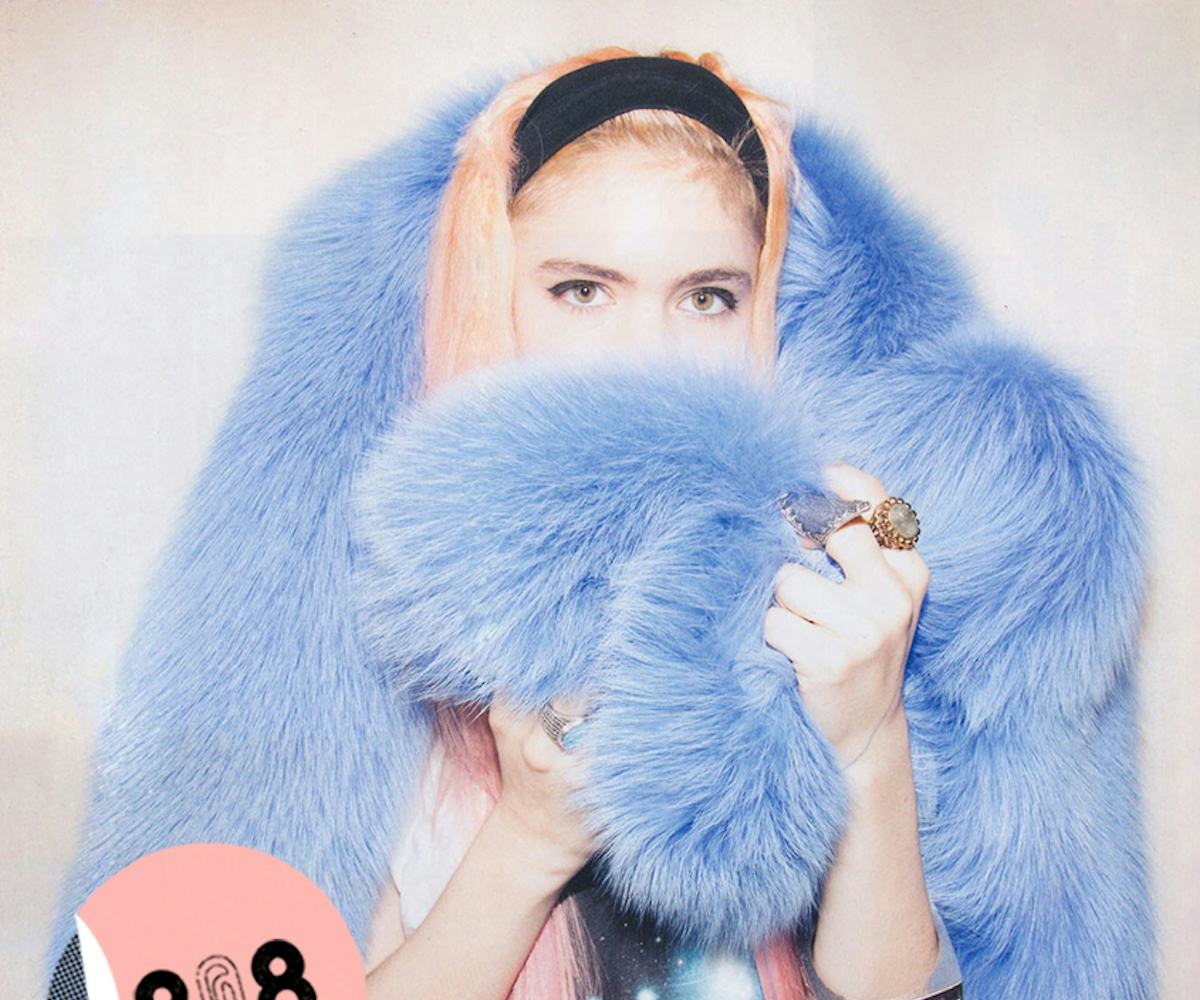 photo by masami sano for nylon japan
8@8: your morning scoop
how grimes actually got her name.
Today Is…National Date Nut Bread Day. So grab yourself a loaf, I guess?
News of the Day:+ It seems as if the next Entourage is in the works. According to Deadline, HBO's next possibly major project is a half-hour pilot called Living On Video, which will explore the '80s music video scene. Oh, and it wll be directed by David Fincher, whose early creds include Madonna's "Express Yourself" and The Rolling Stones' "Love Is Strong."
+ The latest in DIY-music videos? Sky Ferreira's "OMANKO." Directed by her boyfriend, DIIV's Zachary Cole, and released via Twitter, the vid originally started as random footage and, not surprisingly, is becoming one of the most buzzed-about music videos as of late.
+ Grimes finally revealed how she really got her name. Turns out Claire Boucher didn't name herself after the artist Kevin Grimes, as she told The Guardian back in 2012, but rather adopted the name via Myspace before recognizing that grime music is, indeed, a thing.
+ Just days after Dov Charney was officially fired by American Apparel, reports are swirling that Charney is trying to regain control over the retailer. Bloomberg reports the AA founder/former CEO is working with a private equity firm to place a bid to buy back the company. 
+Victoria Beckham's Nails Inc. collection is here. The only question? What little Gucci dress to wear them with.
Deal of the Day:American Eagle is offering 40% off and free shipping with the promo code HOLIDAZE. See, procrastinating does pay off...
Advice of the Day:"Great people do things before they're ready. They do things before they know they can do it. And by doing it, they're proven right." - Amy Poehler
GIF of the Day: