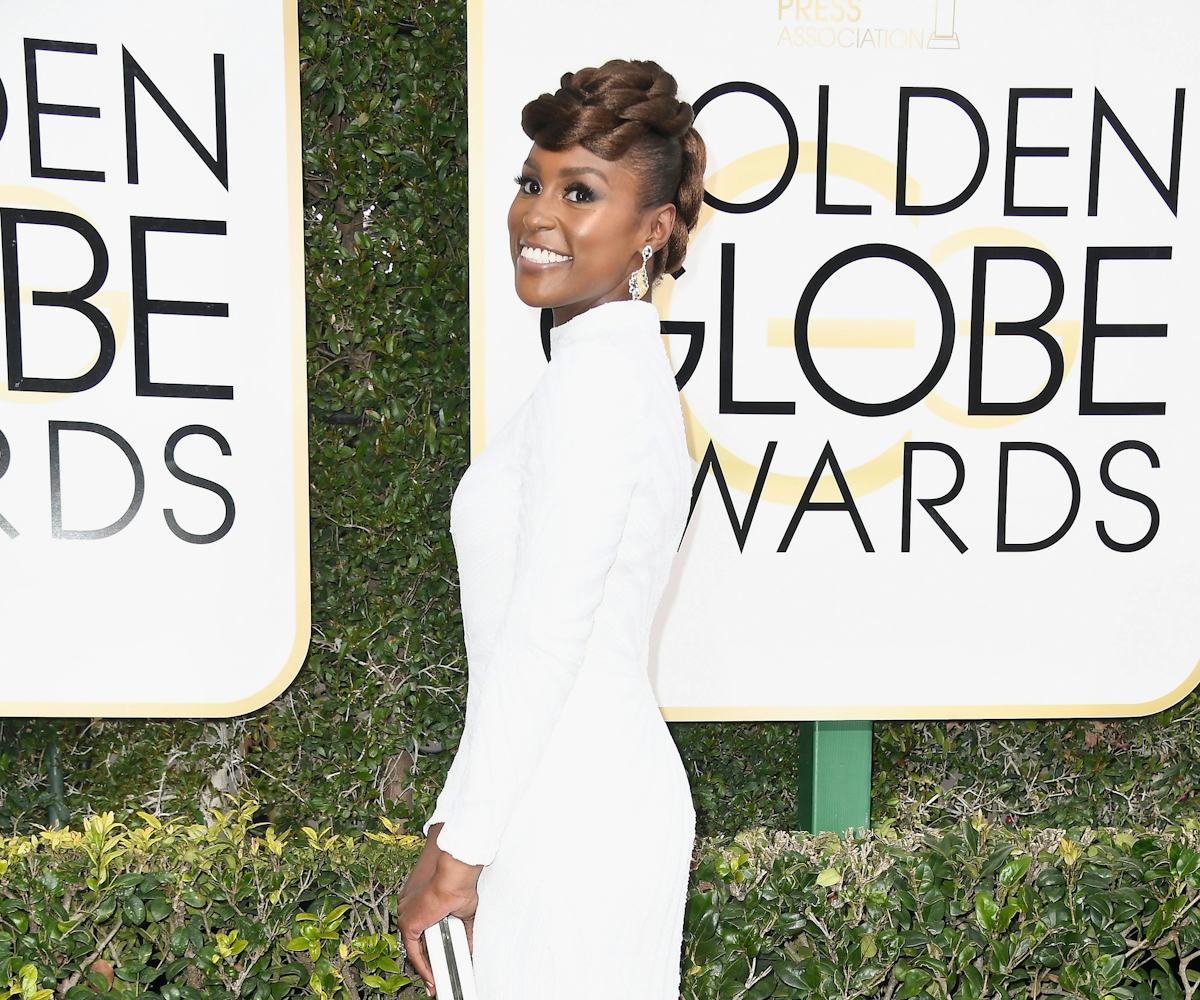 Photo by Fazer Harrison/Getty Images
8@8: Your Morning Scoop
Issa Rae has a new show in the works
Today Is...
National Popcorn Day!
News of the Day:
+ Issa Rae and Jussie Smollett have co-produced a new web series titled Giants. The show explores hot topic social themes through the lens of three black millennials who can't quite get their lives together. James Bland also created, wrote, and directed the series, which premieres on January 25 via YouTube. 
+ Let your voice be heard with Wildfang's project Million Women's Voices. The site was designed to ensure that every woman could speak out, regardless of where or what she is doing, on January 21st. The project is running alongside Wildfang's Wild Feminist Referral Promo, which will send a T-shirt to the wild feminist of your choice when you purchase one for yourself. 
+ A new Shonda Rhimes drama is coming to ABC! The network announced a pilot for the untitled show, which revolves around the SDNY Federal Court and all of the drama that goes on in the defense's and prosecutors' lives, in and out of the courtroom. 
+ For each Tasaraita garment sold through the end of February, Marimekko will be donating $10 to Equality Now, an international women's rights organization. The Tasaraita print has represented gender and age equality with its even stripes since its debut in 1968.  
+ Lighthearted pre-inauguration humor came at a time we needed it most with Bridget Trump's Diary Twitter account. London-based stand-up comedian Tiff Stevenson noticed the similarities between Trump's tweets and Bridget Jones' Diary, and created the parody account, touching on various struggles Trump has had in recent history. 
Deal of the Day:
Ingrid Michaelson designed the cutest shirt to benefit the Trevor Project. In a post on Instagram, the singer-songwriter stated she has "been deeply affected by the divisiveness in this country," and wanted to "do something positive to show unity." The tee features a geometric anatomical heart, with the words "use it" printed underneath, and comes in two different cuts. Show some love during this tough time and order yours here.
Advice of the Day:
"Drama is very important in life: You have to come on with a bang. You never want to go out with a whimper." —Julia Child
GIF of the Day: