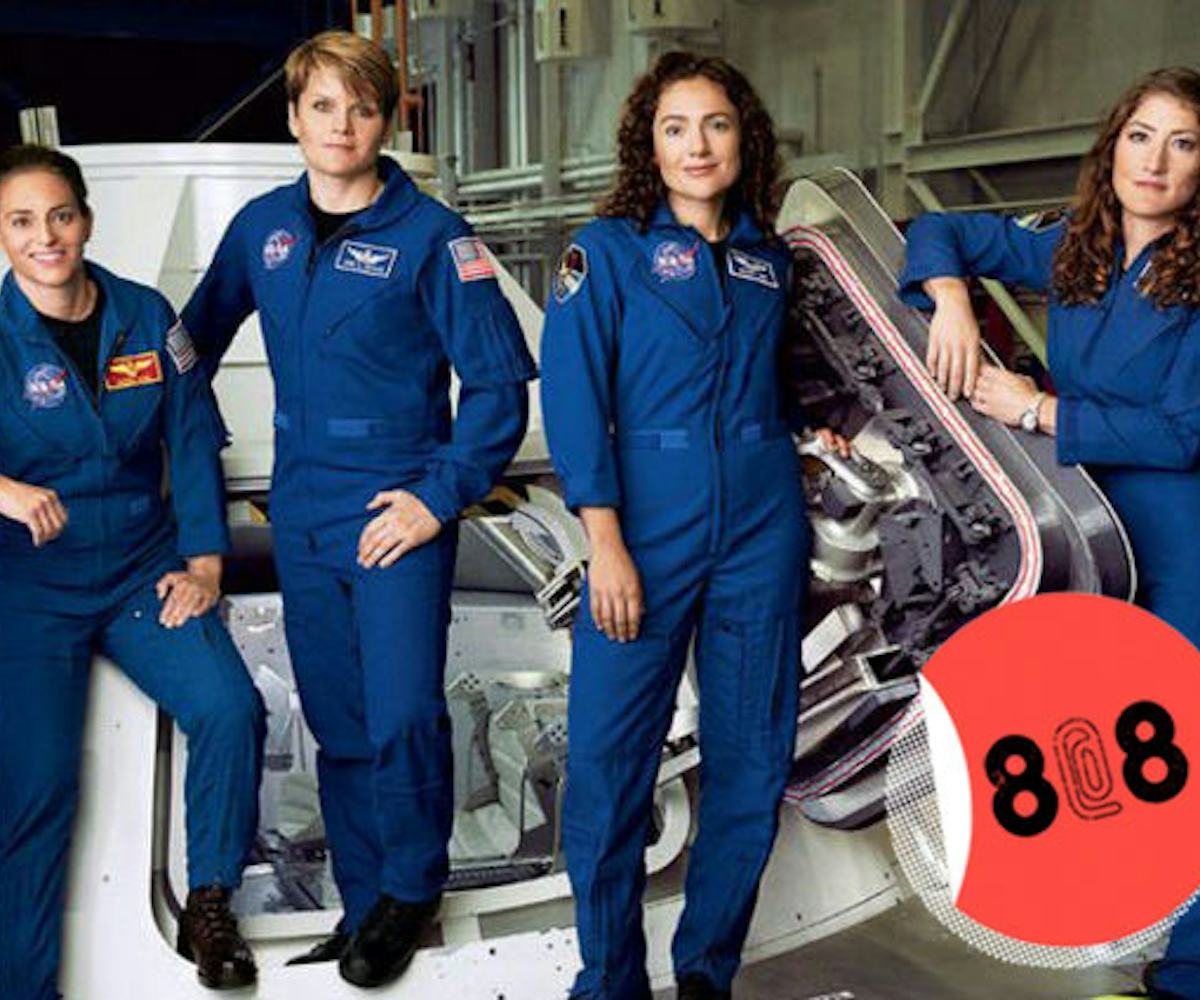 Photo courtesy of @WomenNASA on Twitter.
8@8: Your Morning Scoop
NASA has a new class (of women)
Today is...
National Disc Jockey Day!
News of the Day:
+ For the first time ever, NASA has a new class of astronauts with an equal ratio of males to females. Jessica Meir, Anne McClain, Christina Hammock Koch, and Nicole Aunapu Mann have backgrounds as Harvard Medical School professors, Iraq War combat pilots, and South Pole explorers. You could say that girl power travels to infinity and beyond...
+ Tumblr is responsible for creating another digital masterpiece. Kylo Jenner Says combines two of your guiltiest pleasures in one place: Kylo Ren and Kylie Jenner.
+ Paris Hilton posed for a selfie with her new friend, contemporary artist Ai Weiwei.
+ A woman in the UK reportedly used a Louboutin stiletto as a weapon of defense against a man who was arguing with her on the street. (A short summary of the story is that she stabbed him in the eye over a bag of chips.)
+ Låpsley announced the release date for her debut album Long Way Home, due out on March 4 via XL Recordings. Watch the music video for her new single "Love Is Blind," below.
Deal of the Day:
Free shipping on all orders at NYLON shop! 
Advice of the Day:
"We can't plan life. All we can do is be available for it." - Lauryn Hill
GIF of the Day: