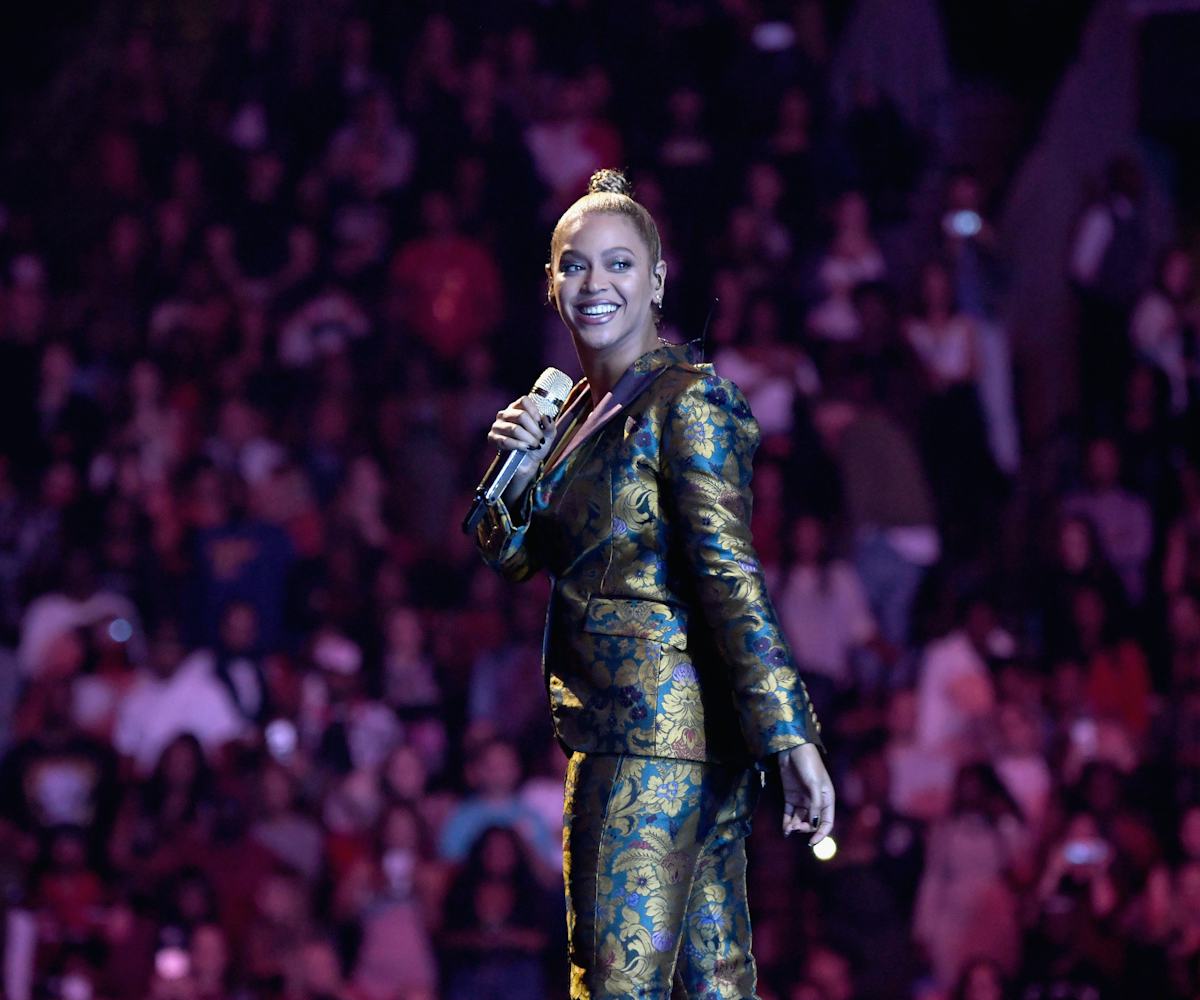 Photo by Larry Busacca/Getty Images
8@8: Your Morning Scoop
Marvel gets in formation with a Beyoncé-inspired cover
Today is...
National Green Juice Day!
News of the Day:
+ The second issue of Marvel's America series features a Beyoncé-inspired cover designed by Joe Quinones. The comic pays homage to Beyoncé's iconic "Formation" music video and is set for release some time in April. We can't wait to get our hands on a copy!
+ Bad Feminist author Roxane Gay has pulled her upcoming book, How To Be Heard, from Simon & Schuster imprint TED Books in response to Milo Yiannopoulos's $250,000 book deal with anothe of the publisher's imprints. While S&S has claimed that Yiannopoulos's book will not contain hate speech, Gay stands by her decision and is looking to place her book with another publisher.
+ Jacques Greene announced his forthcoming debut album, Feel Infinite, with the release of the first single "Real Time." The Montreal-based producer describes the track as being "built from something with that human element and energy but with something else than a voice." The album drops on March 10 via LuckyMe Records. 
+ Teyana Taylor is officially the new face of Reebok classic. The actress, hip-hop artist, dancer, choreographer, and fitness muse brings a fierce new look to the first fitness sneaker ever designed specifically for women, the Reebok Classic Freestyle Hi. The old-school sneaker will come in Triple White, Triple Red, and Triple Black, and is set to be released this month. 
+ Thundercat has returned with his brand-new single, "Show You The Way," featuring Kenny Loggins and and Michael McDonald. This strange yet amazing collab paves the way for the release of Thundercat's full-length album Drunk, due out on February 24.  
Deal of the Day:
DC-based artist Ani Bradberry is selling industrial-inspired accessories that are perfect for all the feminists in your life. Bradberry primarily works in neon, industrial, and natural materials so this line is a reflection her intention to make our relationship with mass production and industry a tangible object. The jewelry serves as a form of resistance and power while the neon lamps are monuments to contemplation. She states, "The act of constructing a wearable item as a badge of agency allows me and the wearers to regain control over the overwhelming presence of mass-production in contemporary life within global capitalism."
Advice of the Day:
"If you don't take the time to think about or analyze your life, you'll never realize all the dots that are all connected."- Beyoncé
GIF of the Day: