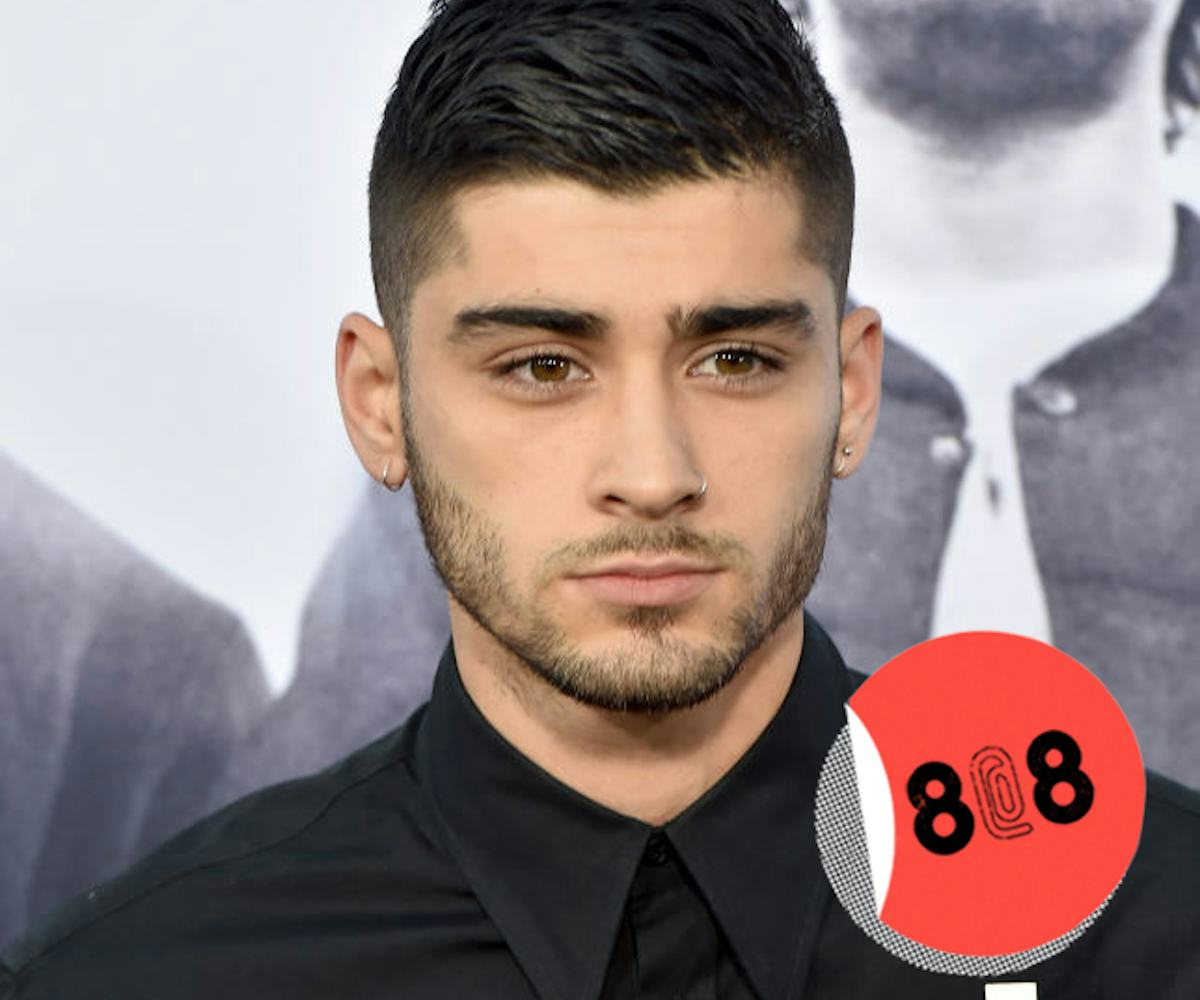 Photo by Kevin Winter/Getty Images
8@8: Your Morning Scoop
zayn malik has some more good news
Today is...
National Corn Chip Day!
News of the Day:
+ If the suspense has been killing you like it has for us, prepare to be relieved: Zayn Malik's debut single "Pillowtalk" comes out today and he's finally spilling all the details about his first-ever solo album! In an interview with Zayne Lowe on Beats 1, Malik disclosed that his Mind of Mine LP will contain 17 or 18 tracks. There's still no word on the official release date, but we have a tingling feeling that it will so be worth the wait.
+ Diamonds are a girl's best friend, and now so is perfume! Tiffany & Co. has collaborated with fragrance company Coty to bring us all a new line of delectable scents. Details are still pretty vague, but we're sure that the end result will make buyers feel like a thousand bucks without actually having to spend it. 
+ Attention teenage girls everywhere: If you're constantly on-the-go, but also love to be in the know, then Clover is here for you. Set to launch on February 1, this daily email newsletter will include news and features you'll actually care to read. And what's better than having it all conveniently sent to your phone every morning? Prepare to be in the loop at all times!
+ Remember those shocking allegations made against EOS and its popular lip balm that resulted in a lawsuit? Nancy Chan, the marketing director of EOS, emailed us an important update on the case that will comfort customers everywhere.
+ Dawn Richards a.k.a. D∆WN has blessed us with "Not Above That," the second single from RED*emp*tion, her third solo album. You probably recognize her as a former member of Danity Kane, but her booming solo career has critics everywhere praising her distinctive voice and lyrics.
Deal of the Day:
Following the official release of her long-awaited This is Acting album, Sia has launched her own custom Bitmoji that you can download for free here. App users that add Sia's iconic wig as an accessory to their avatar and share the images on social media with #SiaThisIsBitmoji will be automatically be entered to win an amazing prize pack! 
Advice of the Day:
"There comes a day when you realise turning the page is the best feeling in the world, because you realise there's so much more to the book than the page you were stuck on."- Zayn Malik
GIF of the Day: