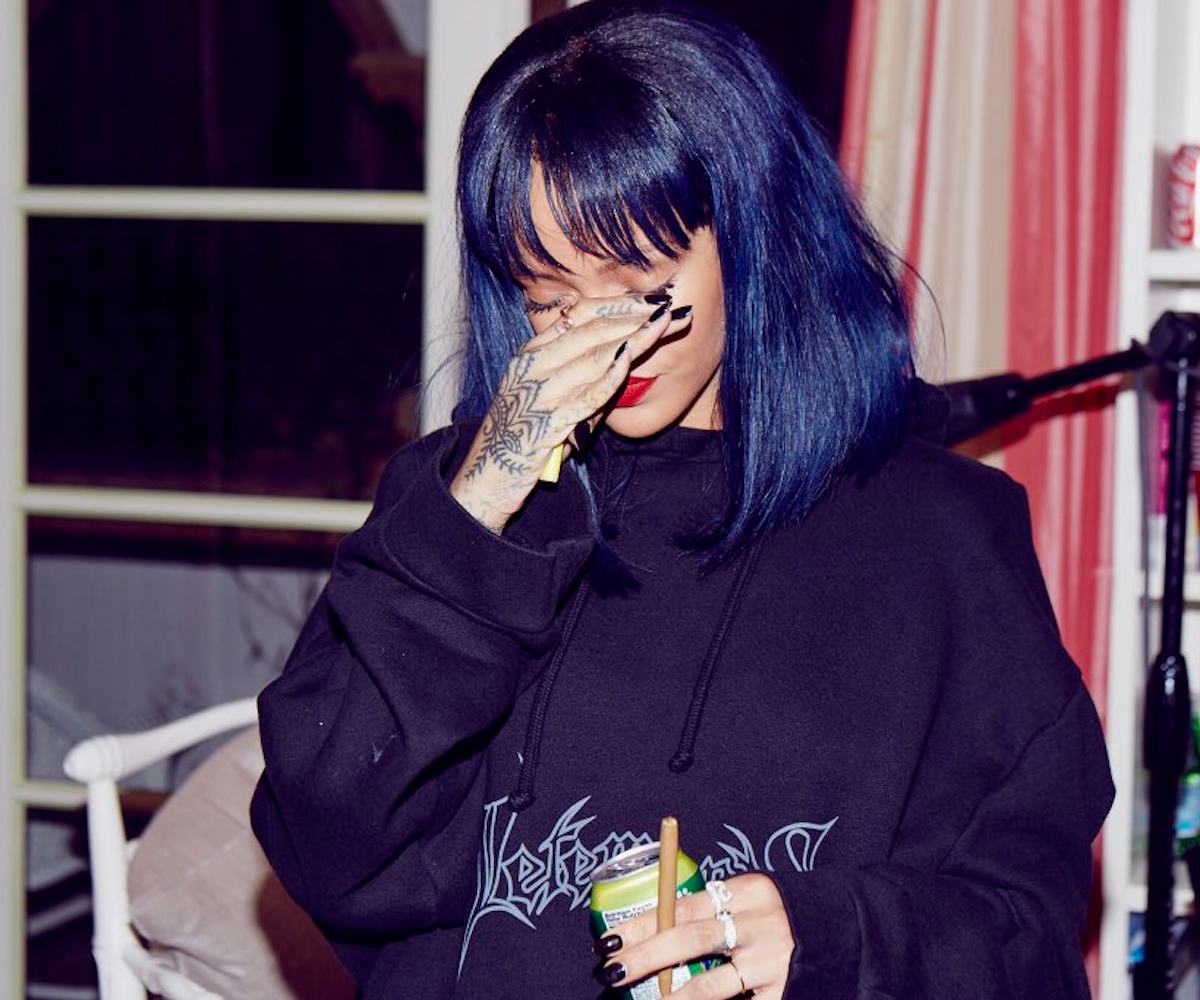 Photo via @rihanna/Twitter
8@8: Your Morning Scoop
Rihanna, Cher, Grimes + more express outrage at President Trump
Today is...
National Croissant Day!
News of the Day:
+ Tons of celebrities are refusing to remain silent when it comes to President Trump. Rihanna, Cher, Chrissy Teigen, and Kerry Washington recently tweeted about their disapproval for his outrageous ban of Muslims traveling to the U.S. Grimes and Sia announced that they would match donations to the ACLU.
+ Salma Hayek, Jessica Williams, and Shirley MacLaine all spoke out against Trump while attending a lunch at Sundance Film Festival. The gathering served as a celebration of women filmmakers. The conversation took a turn when Trump's name came up at the table, and MacLaine encouraged everyone to explore their "core identity" in opposition to him.
+ Gucci may have teased its first ever all-black ad campaign. The brand posted a string of videos on Instagram of auditions for their pre-fall 2017 ad campaign with nine black models.
+ Uber is losing a massive amount of customers after continuing to provide service to John F. Kennedy International Airport during the protests. New York taxi drivers boycotted Trump's immigration ban by going on strike for an hour in solidarity with the demonstrators. It should also be noted that Uber's CEO Travis Kalanick is now a part of Trump's economic advisory board. In response, Lyft has pledged to donate $1 million to ACLU to "defend our constitution."
+ Airbnb is currently offering free housing to refugees and any other individuals affected by the Muslim travel ban. Brooklyn federal judge Ann M. Donnelly has since blocked Trump's order on the grounds that it will cause "irreparable harm."
Deal of the Day:
Get 10 percent off at gender-inclusive vintage e-commerce site Rock Shop when you use the code NYLONSHOP! 5 percent of every purchase is donated to LGBTQ+ charities.
Advice of the Day:
"Everyone's dream can come true if you just stick to it and work hard."- Serena Williams
GIF of the Day: