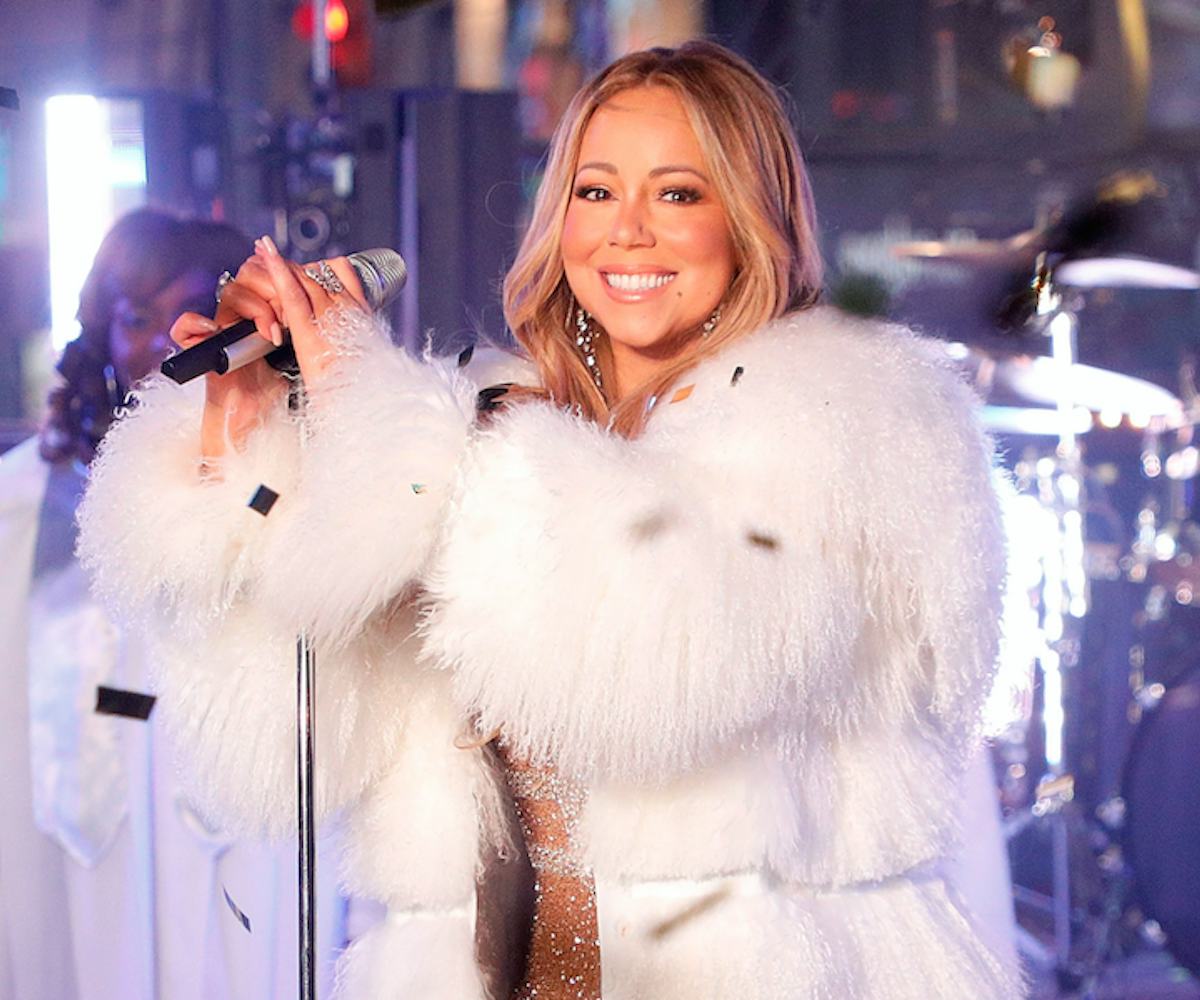 Photo by Taylor Hill / Getty Images
8@8: Your Morning Scoop
Mariah Carey "invents" "linner" and more
Today is...
News of the Day:
+ On Twitter, Mariah Carey is being credited as having "invented" "linner," a "new" meal. She simply can't be bothered to wake up while the sun is out. Honestly, same, tho.
+ In the years 2018 and 2019, only 15 feature films are set to be directed by women. An IndieWire report took a look at projects coming from studios like Warner Bros., Paramount Pictures, and Sony to get the dismal stat. Thankfully, the success of Patty Jenkins's Wonder Woman means that superhero movies specifically will have more women at the helm in the future.
+ Steve Bannon is already walking back his derisive comments made about President Trump that appeared in Michael Wolff's headline-generating book Fire and Fury: "Donald Trump, Jr. is both a patriot and a good man. He has been relentless in his advocacy for his father and the agenda that has helped turn our country around," Bannon said in a statement to Axios. "I regret that my delay in responding to the inaccurate reporting regarding Don Jr. has diverted attention from the president's historical accomplishments in the first year of his presidency."
+ The much-rumored Sabrina The Teenage Witch reboot has reportedly found its star: actress Kiernan Shipka (best known for playing Sally Draper on Mad Men) has been offered the role of the eponymous sorceress in the upcoming, much darker re-imagining of the beloved '90s show.
+ Jeff Goldbloom and Migos rapper Quavo were spotted hanging out, much to the delight of literally everyone on Earth.
Let this image bless the coming year.
Deal of the Day:
+ For every $25 purchase you can get a trial size version of Tatcha the Deep Cleanse, a product that's gained somewhat of a cult following, with the code "Deep Clean" on Sephora's website.
Advice of the Day:
"Trouble don't last always, bitch. Better enjoy life now, before it's too late," -Jstlbby
Gif of the Day: