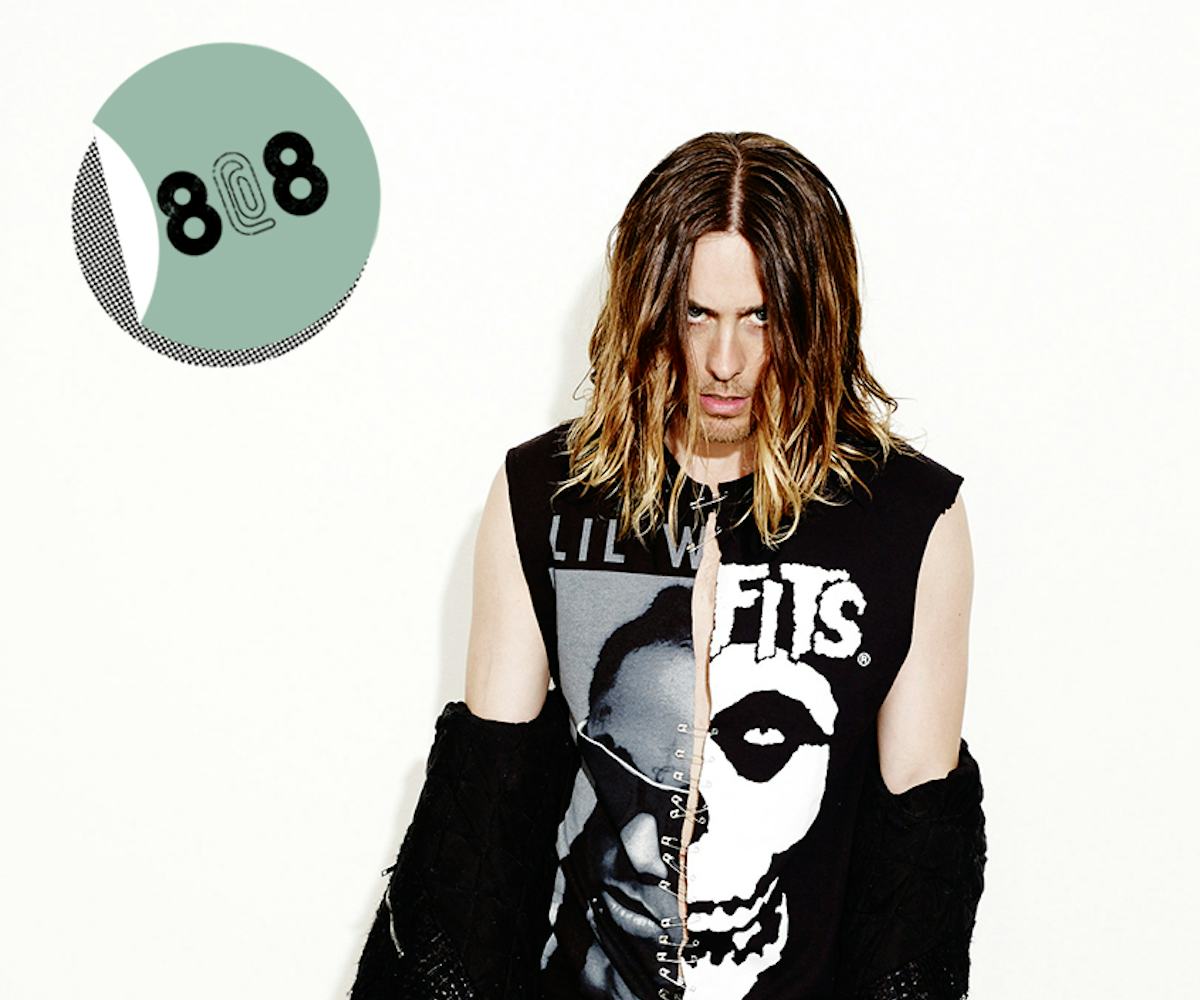 photo by marvin scott jarrett
8@8: your morning scoop
feat. mtv's love letter to jared leto and his fannypack
Today is...
National Bologna Day. Yuck, sorry, all. It's gonna be a weird one.
News of the day:
+ Jeff Koons lectures at The New School about public art ironically just after his Whitney retrospective was just vandalized.
+ A Joan Didion documentary is being made via Kickstarter and we're all surprised such a great idea didn't already exist.
+ The Mindy Project's resident bro finally breaks down bro-talk for us all.
+ A love letter to an underrated celebrity couple: Jared Leto and his fannypack.
+ This satirical how-to series on applying lipstick will have you pulling out your duct tape instead of your lip liner.
+ Moby kicked off his own art show last night in Chelsea (smooth jams, not included).
+ Martha Stewart's guide to a punk-party is unsurprisingly un-punk. 
+ If you're into freaky flicks (and we know you are, since it's Halloween season), you'll be both happy and horrified to hear that the Insidious 3 trailer has finally arrived.
Deal of the Day:
To celebrate the launch of the Family Affair website, the mother-daughter-duo are giving you 15-percent off of all items with code "lovefamilyaffairs" until Ocotber 31. All items come with totally lovely descriptions like this one of their Paulette dress, "You have been listening to Neil Young in bed with your love. In your Paulette dress and your bed hair, you get up only to get a baguette and some peaches." Sign us up. 
Advice of the Day: Of her Smart Girls at the Party digital TV series, Amy Poehler's had this to say, "Girls have to fight against a lot of the same stuff we did growing up...peer pressure, exploitation, etc. But what worries me the most is this trend that caring about something isn't cool. That it's better to comment on something than to commit to it. That it's so much cooler to be unmotivated and indifferent. Our culture can get so snarky and ironic sometimes and we kind of wanted Smart Girls to celebrate the opposite of that."
GIF of the Day: