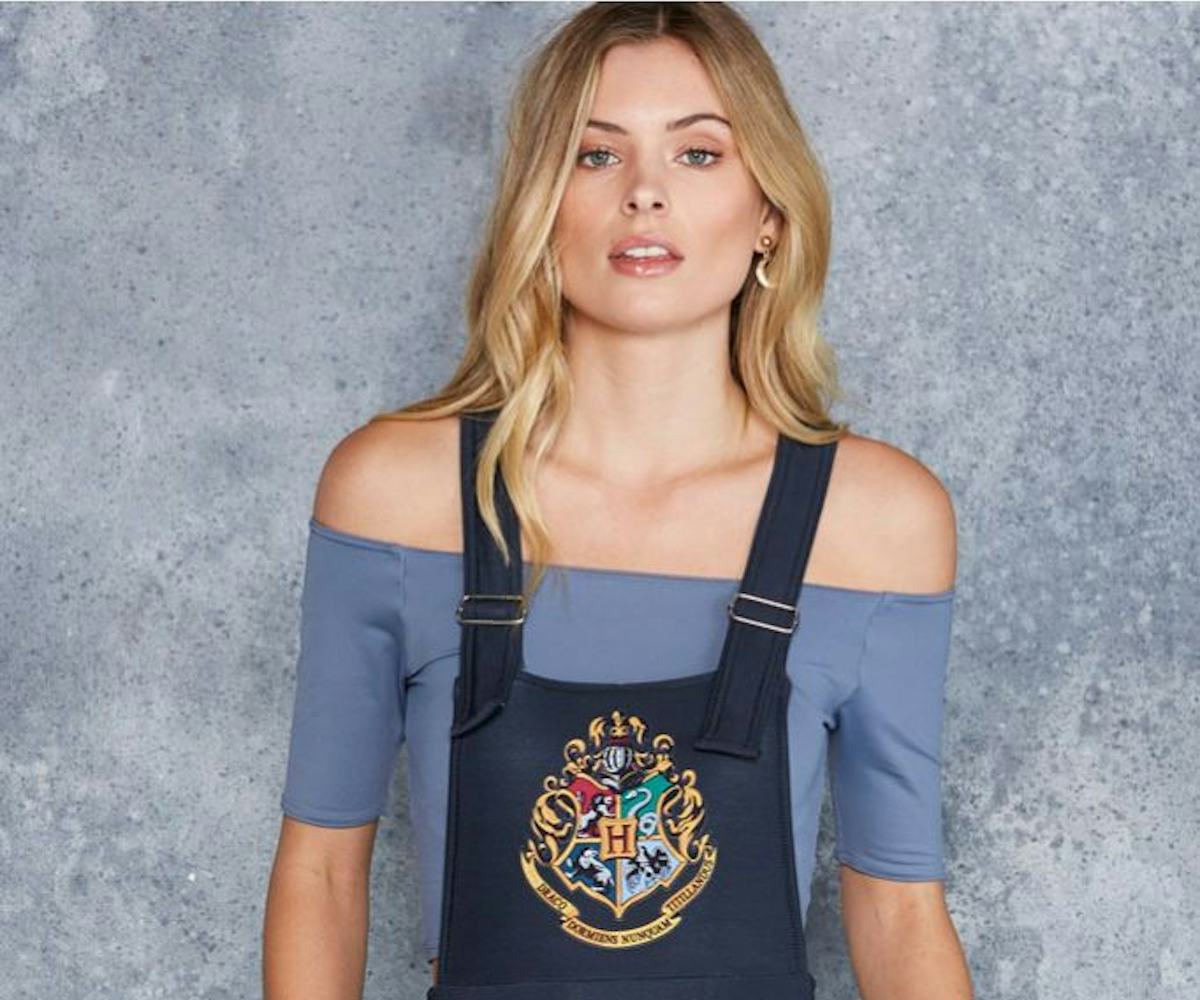 Image via blackmilkclothing.com
8@8: Your Morning Scoop
Dress like you live at Hogwarts with this new 'Harry Potter' clothing line
Today is...
National Slurpee Day! Enjoy free Slurpees at any 7/11 from 11am to 7pm while supplies last.
News of the Day:
+ Our fashion dreams have finally come true. You can now dress like you live at Hogwarts. Australian clothing brand Black Milk Clothing just launched its latest collection, Hogwarts, featuring pieces like a themed romper, Harry's Christmas sweater, and a pair of leggings for each household. We'll take one of everything, please!
+ How many times have you tweeted at your celebrity crush asking them to be your new lover? Well, Zara Larsson did—and it actually worked! In November 2015, the Swedish singer tweeted photos of model Brian H. Whittaker, saying, "Who are you where do you live how old are you why are you so fine how do you like your eggs cooked in the morning?" And believe it or not, the two ended up dating IRL! So, maybe there's hope for the rest of us? 
+ Miley Cyrus has vowed to be vegan for life—and now, she sealed the deal with some new ink. The singer posted her new tattoo this past Sunday, which depicts the iconic sunflower logo seen on vegan foods. She captioned the photo, "Vegan for life!"
+ There's only one thing better than eating an entire pint of ice cream: getting tipsy while doing so. Haagen-Dazs Spirits is a new line of booze-infused ice cream that includes Rum Vanilla Caramel Blondie, Irish Cream Coffee and Biscotti, and Vodka Key Lime Pie flavors. So far, the brand has only launched in Canada, but the U.S. is eagerly awaiting the revolutionary treats. 
+ North West and Penelope Disick have shown us, time and time again, that they are total cousin-slash-BFF goals. And this case is no different. This weekend, Kim Kardashian West posted a video on Instagram of North and Penelope getting ready for a party that, according to the pair, is the party to be at. As West explains, the party will include balloons, a shower, and towels. Penelope adds that there will be mermaid cake and 97 mermaids, along with herself and West. 
Deal of the Day:
In a world of Photoshop and Instagram filters, it's nearly impossible to find a realistic image of a model—until now. Sunshine State Swimwear was created by Henriette Torenholt to make bikini shopping easier for women. There's a style for everyone, and it won't break the bank! And this summer, the company is hosting a giveaway for $200 to spend on the website. To enter, participants can post a Photoshop- and filter-free photo of themselves in a bikini using #SunshineStateSwimwear, explaining why they accept and love their body. As if we need a reason to post a bikini pic! 
Advice of the Day:
"Power's not given to you. You have to take it." —Beyonce
GIF of the Day: