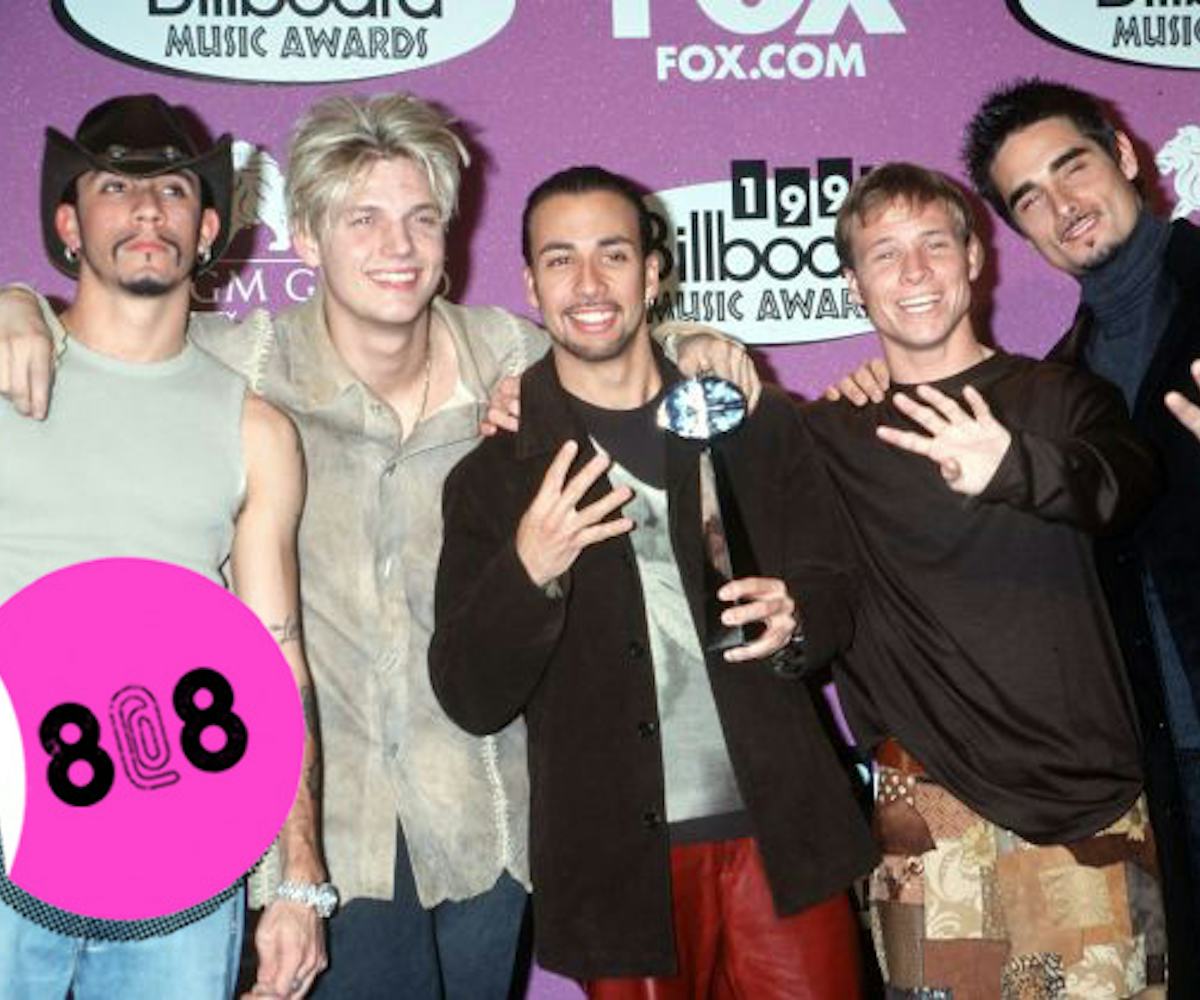 Photo by Brenda Chase/getty images
8@8: your morning scoop
backstreet's back, and this time they're uniting with 'nsync
Today is…
National Junk Food Day so don't forget to leave it out of your *balanced* diet. 
News of the Day:
+ Taylor Swift is finally launching a clothing line, so we'll see if she'll ever go out of style.
+ After publicly supporting each other on social media, Laverne Cox and Caitlyn Jenner finally met at the I Am Cait screening.
+ '90s kids rejoice—The Backstreet Boys and *NSYNC are teaming up for a "zombie Western futuristic horror movie."
+ Adult Swim Singles released an epic new track that you have to include on your latest party playlist.
+ The next season of Shark Tank will be featuring some new, unexpected guest sharks including Ashton Kutcher, Chris Sacca, and Troy Carter.
Deal of the Day:
Check out the new lines added to Topshop's summer sale.
Quote of the Day: 
"I think the times that are most important with your family are not the ones that are definitely hard, because I feel like people always come together at hard times. But I think if you have consistency with your family, enough that they're there when it's good as well, then you know, it kind of lays that foundation."- Rumer Willis
Gif of the Day: