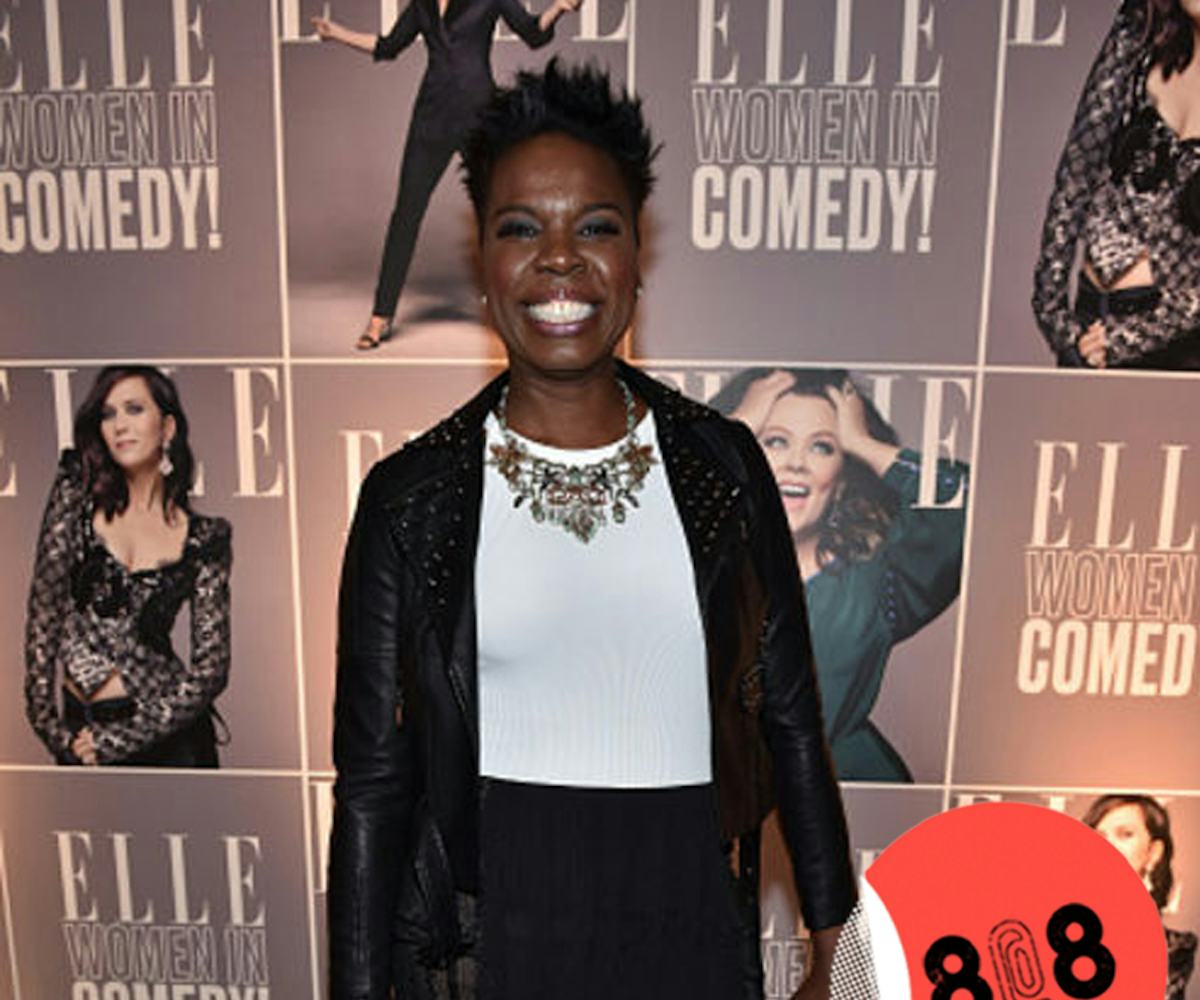 Photo courtesy of Mike Windle
8@8: Your Morning Scoop
Leslie Jones lives to tweet the tale
Today is...
Hammock Day!
News of the Day:
+ Leslie Jones is officially back on Twitter! The Ghostbusters star temporarily deleted her account earlier this week after battling racist and sexist trolls. Alt-right cyber psycho Milo Yiannopoulos, largely responsible for the onslaught, was eventually banned from Twitter. 
+ The trailer for Natalie Portman's big directorial debut, A Tale of Love and Darkness, has finally been released. Based on the autobiography of Amos Oz, the film tells the story of Israel's state formation from a young boy's perspective. The film is set to premiere stateside on August 19.
+ Miley Cyrus is getting an interactive Money Wall in her Studio City home. The pop star commissioned Miami-based artist Mister E to fly to her house in L.A., where he installed thousands of actual-sized bills on three walls in her living room. TBD whether this will rival that full-wall mural Kylie Jenner commissioned an artist to paint in her home (of her own face). 
+ While Paramount is moving ahead with plans for a sequel to the just-released Star Trek Beyond, producer J.J. Abrams announced that the role of Chekov, played by the late Anton Yelchin, will not be recast. Yelchin died last month due to his car malfunctioning in his driveway.
+ Liam Payne announced that he signed a record deal with Capitol Records. Following in the footsteps of former 1D members Zayn Malik and Harry Styles, Payne is straying from the heartthrob boy band to make his own sounds. But he promises fans he won't be straying too far.
Deal of the Day:
Nspiyahd is making beautiful, handcrafted jewelry for a worthy cause. Proceeds go to victims of police brutality and to funding organic gardens in New Orleans' Lower Ninth Ward neighborhood. Through the month of July, 50 percent of proceeds are being donated to Alton Sterling's wife and children. Check out the collection here. 
Advice of the Day:
"Nothing is absolute. Everything changes, everything moves, everything revolves, everything flies and goes away." —Frida Kahlo
GIF of the Day: