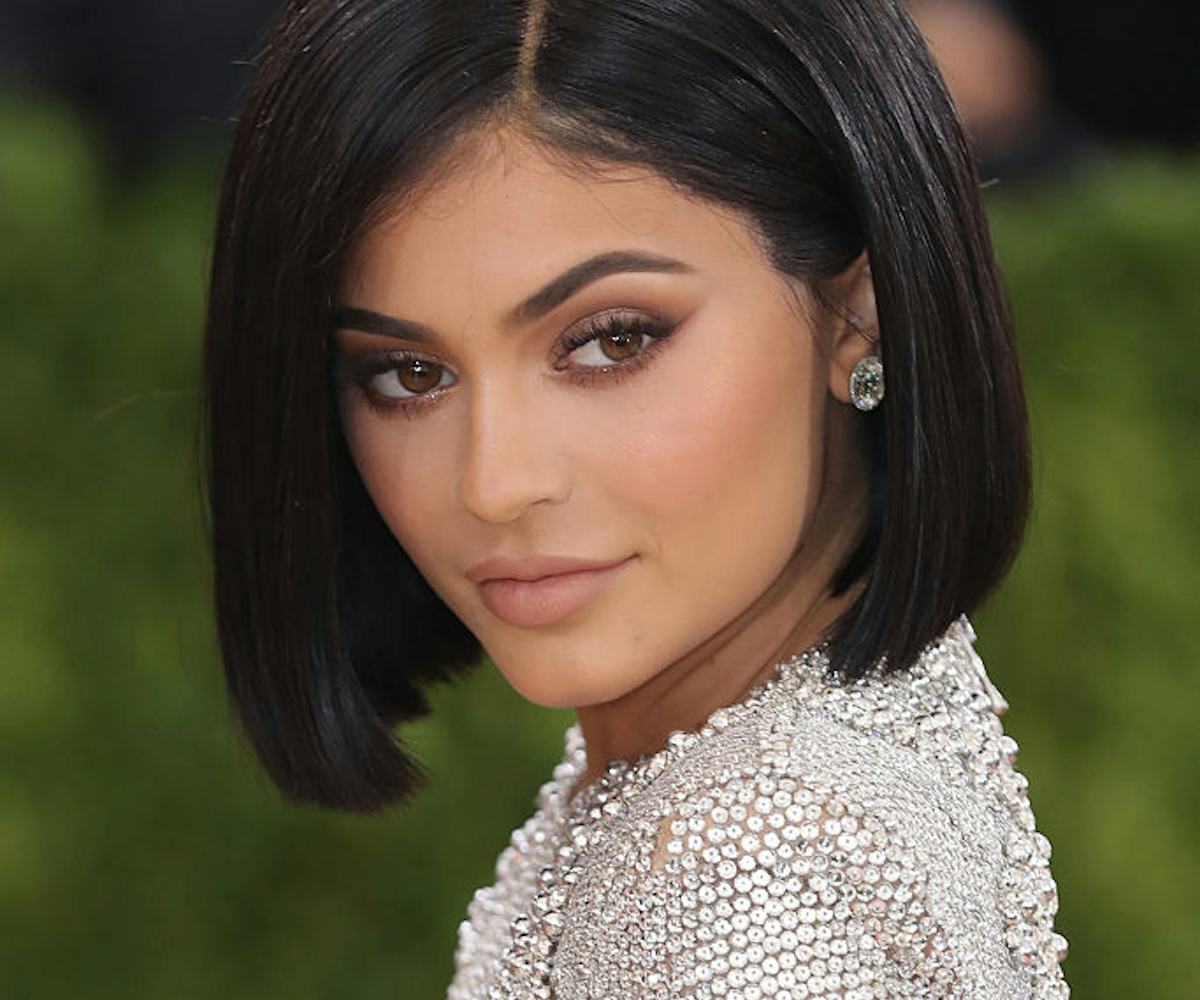 Photo courtesy of Neilson Barnard/Getty Images
8@8: Your Morning Scoop
Kylie's Kyshadow raises some serious questions (and eyebrows)
Today is...
National Lipstick Day!
News of the Day:
+ Kylie Jenner's Kyshadow palette may have sold out in one minute (because if you have the lip kit, you just have to have the eyeshadow palette too), but she's now being accused of copying her colors from New Zealand-based beauty blogger Shaaanxo. Shannon uploaded to Twitter side by side photos of the palettes, and we'll admit, there are remarkable similarities. Shaaanxo ultimately received a lot of heat from implying Kylie copied her, and took it back with a couple of tweets. Crisis averted!
+ It's never "Too Little Too Late" for JoJo to create new music, and this time, it's with a new song, video, and album. JoJo revealed a new video yesterday for her song "F*** Apologies" off of her upcoming album Mad Love to be released October 14. In her video featuring Wiz Khalifa, JoJo pleasantly skinny dips, while Wiz smokes, proving that they really don't care what people think. They definitely won't apologize either.
+ Pulse nightclub, the LGBT club where 49 people were shot dead and 53 were injured on June 12, will become a permanent memorial for victims. The nightclub has already become an unofficial memorial for the community, but OnePULSE, the nonprofit charity providing financial assistance to the victims and their families, filed documents outlining a full plan for a monument to the Florida Department of State Division of Corporations. OnePULSE foundation will host a benefit on August 19 to help to raise funds for the monument.
+ We're already patiently awaiting the release of Gilmore Girls: A Year in the Life, but we still have so many questions: one being, which boy will Rory end up with? Jess, Logan, Dean? In a press conference held Wednesday for the Television Critics Association, Alexis Bledel reveals that all of Rory's exes make an appearance. All our questions will apparently be answered soon, just not today.
+ Singer-songwriter Jenny Lewis' band Nice as Fuck revealed a new music video for their hit single "Door." The band rocks out in a whimsical jam session that makes us want to get up and dance with them. Check out the video below.
Deal of the Day:
For serious lipstick junkies, sometimes the freshest shades just aren't enough to quench your love. Fear not! In honor of National Lipstick Day, Urban Decay created something a little more permanent for lovers of lipstick. The beauty brand teamed up with tattoo artist Georgia Grey to create a one of a kind lipstick inspired by their Vice collection. For any interested customers, head down to Bang Bang Tattoos in New York City for a watercolored lip drawing solidifying your lipstick obsession.
Advice of the Day:
"You look how you look. Be comfortable. What are you going to do? Be hungry every single day to make other people happy? That's just dumb." —Jennifer Lawrence
GIF of the Day: