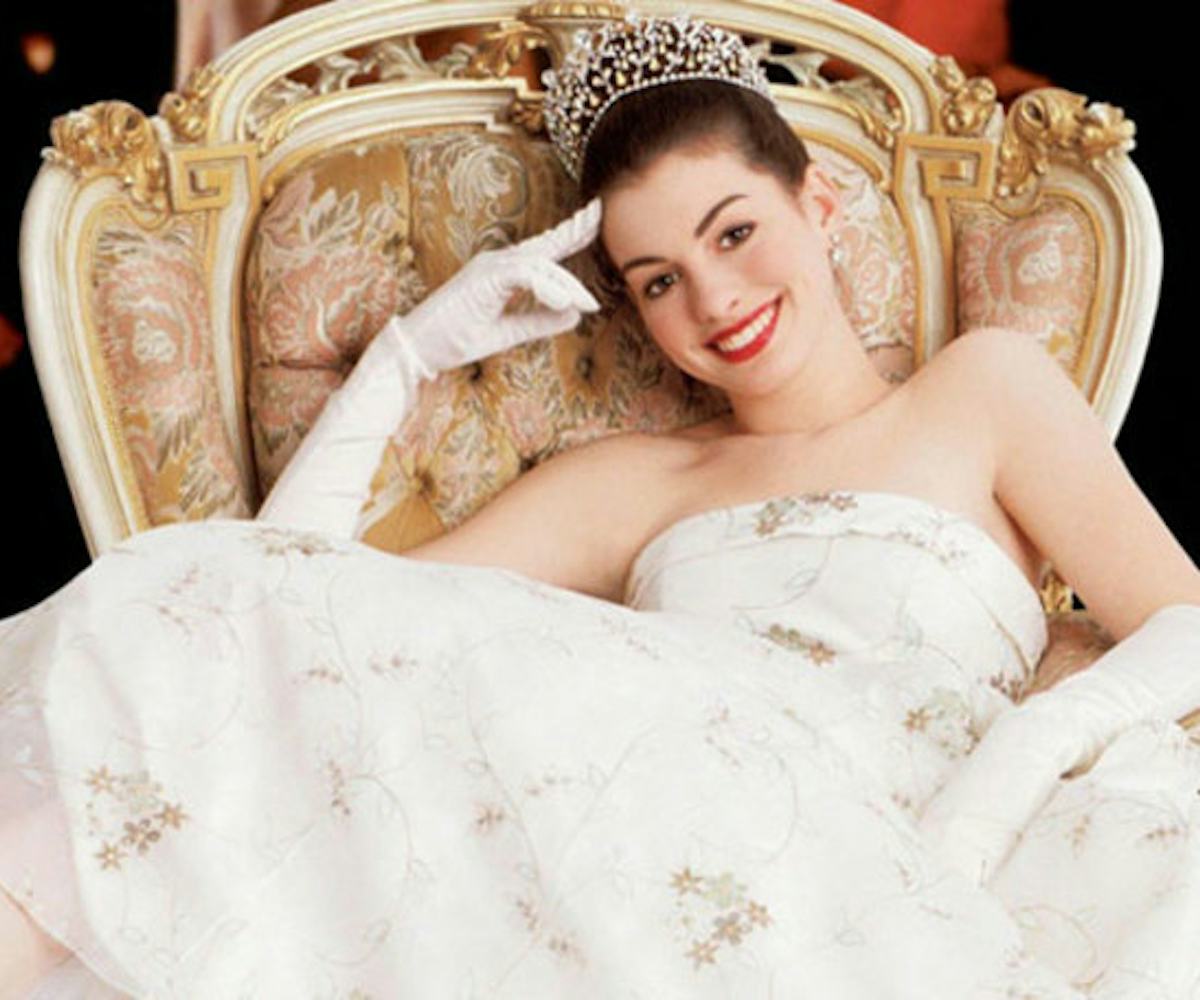 Photo courtesy of Walt Disney Pictures
8@8: Your Morning Scoop
All the news you need to know July 31, 2017
Today is...
National Raspberry Cake Day!
News of the Day:
+ Aughts nostalgia is real, and here's the proof. There's a Princess Diaries 3 on the horizon, and both Anne Hathaway and Julie Andrews are on-board. Even the author of the popular series, Meg Cabot has confirmed it's very possible. The return to Genovia is starting to feel very real.
+ Robert Pattinson discussed almost getting fired from his famed role as Edward Cullen in the popular Twilight series because of disagreements between the producers' interpretation of the character and his own. "Everyone kind of wanted it to be, like, No, they should be happy and having fun, that's what people want, that's the teen romance thing," he said, explaining that he wanted a little more brooding. "I thought I was pretty safe, and [my agents] flew up and there were like, 'Yeah, you have to do the opposite of what you're doing now or you're going to get fired today."
+ Brazilian footwear brand, Melissa Shoes opened a new flagship store in New York City, and it's a fully-immersive art exhibition curated by contemporary artists. The stunning space features work by artists like Signe Pierce and Sam Cannon, and it provides for a wildly stimulating visual experience. The store is located at 500 Broadway, so it's definitely not to be missed for anyone in the area.
+ Angelina Jolie responded to a Vanity Fair passage from her recent profile that has stirred up some controversy. Vanity Fair reported that while casting for her film "Jolie looked for children 'who experienced hardship' in orphanages and slums, manipulated them into 'snatching' money placed on the table in front of them, and then pretended to 'catch' the children taking the money before forcing them to return it." In the wake of the backlash, Jolie clarified that it was actually an improvisation exercise from a scene from the film, and she was "upset that a pretend exercise in an improvisation, from an actual scene in the film, has been written about as if it was a real scenario."
+ Simon Cowell's got a new boy band ready to debut called PrettyMuch, and they're ready to be introduced to the world on August 13 at the Teen Choice Awards. Based on Cowell's last boy band project, One Direction, we feel like this group may have a fair shot. Whether they will actually achieve 1D fame is TBD, but we're still intrigued enough to stay tuned.
Deal of the Day:
Get some fresh kicks for fall, which will come so fast we won't know what hit us. Nike Women gives you 20 percent off on all full-priced sneakers with code BTS20.
Advice of the Day:
"What he failed to tell you was, when you're on my time, I can reclaim it." - Representative Maxine Waters
GIF of the Day: