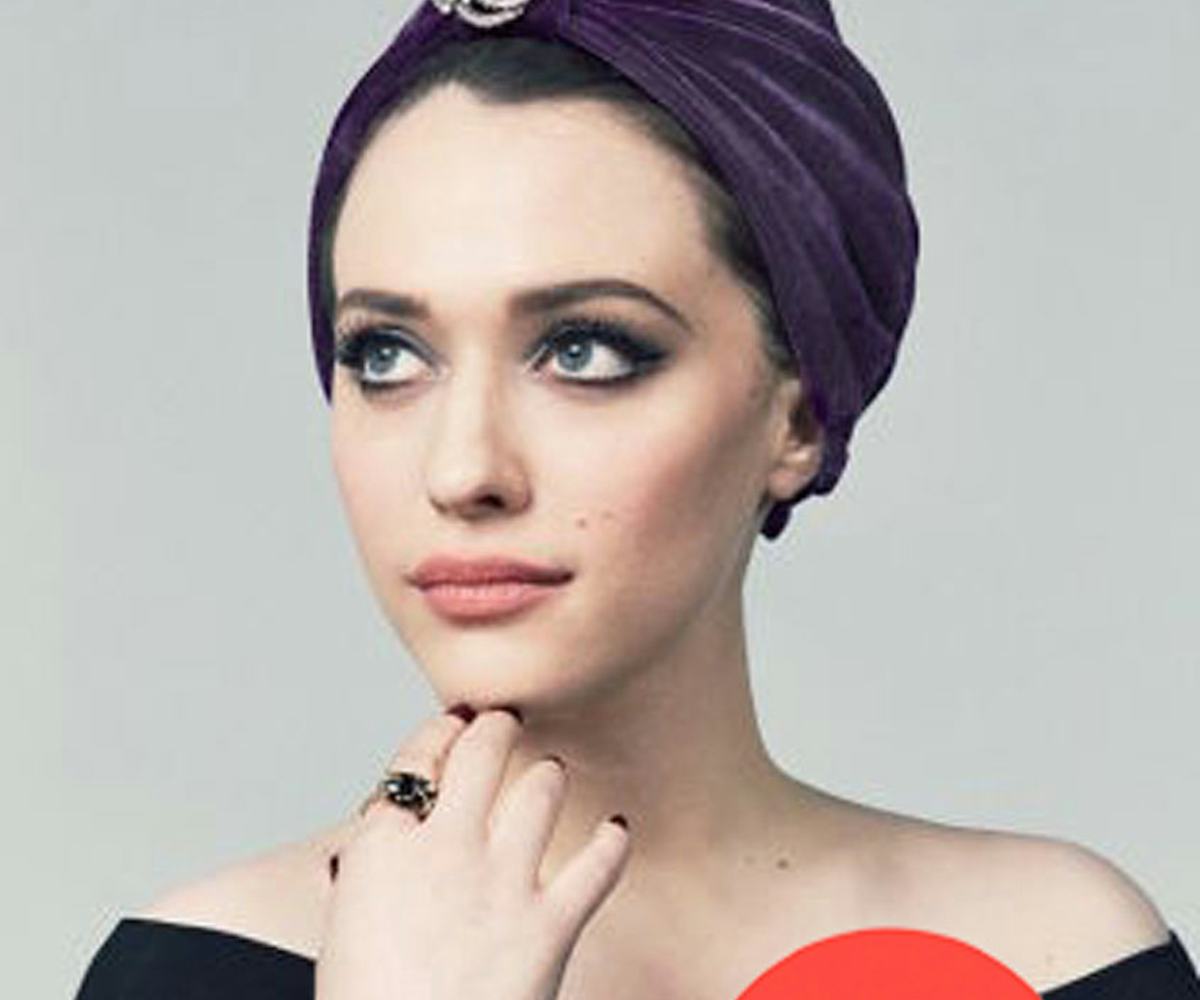 photo by olivia malone via byrdie
8@8: your morning scoop
kat dennings looks amazing dressed up as her beauty icons
Today is…
National Chocolate Day, so forget your post-weekend detox and live by the motto, "Chocolate comes from cocoa, which is a tree; that makes it a plant, so chocolate is a salad."
News of the Day:
+ After teasing us with an
post last week, we can confirm that Emma Roberts will be starring in Aerie's (American Eagle's lingerie brand) new, unretouched campaign.
+ Beyoncé's music video for 'Ghost' has inspired a 68-story skyscraper in Melbourne, Australia.
+ Can't get enough of Taylor Swift's 'Bad Blood'? Now you can listen to it in 20 different music styles thanks to Anthony Vincent.
+ Kat Dennings channels all her beauty icons in an incredible editorial for Byrdie, and some of the names include Katharine Hepburn, Sophia Loren, and Eddie Vedder.
+ The delicious Oreo cookie has gotten a makeover and Oreo Thins, a slimmer version of the snack, will be on sale starting next week. Our main concern is, will they taste as good?
Deal of the Day:
Save up to 70% off at Opening Ceremony
Quote of the Day:
"As [playwright] Wendy Wasserstein would say, I'm a humanist. I'm enormously appreciative of the work that my mother's generation did. We are the beneficiaries of a lot of disappointment, heartache, discouragement, and misunderstanding. But I see a lot of people trying to sort out their roles. People of color, gays, lesbians, and transgenders who are carving out this space. I'm not spitting in the face or being lazy about what still needs to be done—but I don't think it's just women anymore. We would be so enormously powerful if it were a humanist movement."- Sarah Jessica Parker on why she is not a feminist, but a humanist in the August 2015 issue of Cosmopolitan
GIF of the Day: