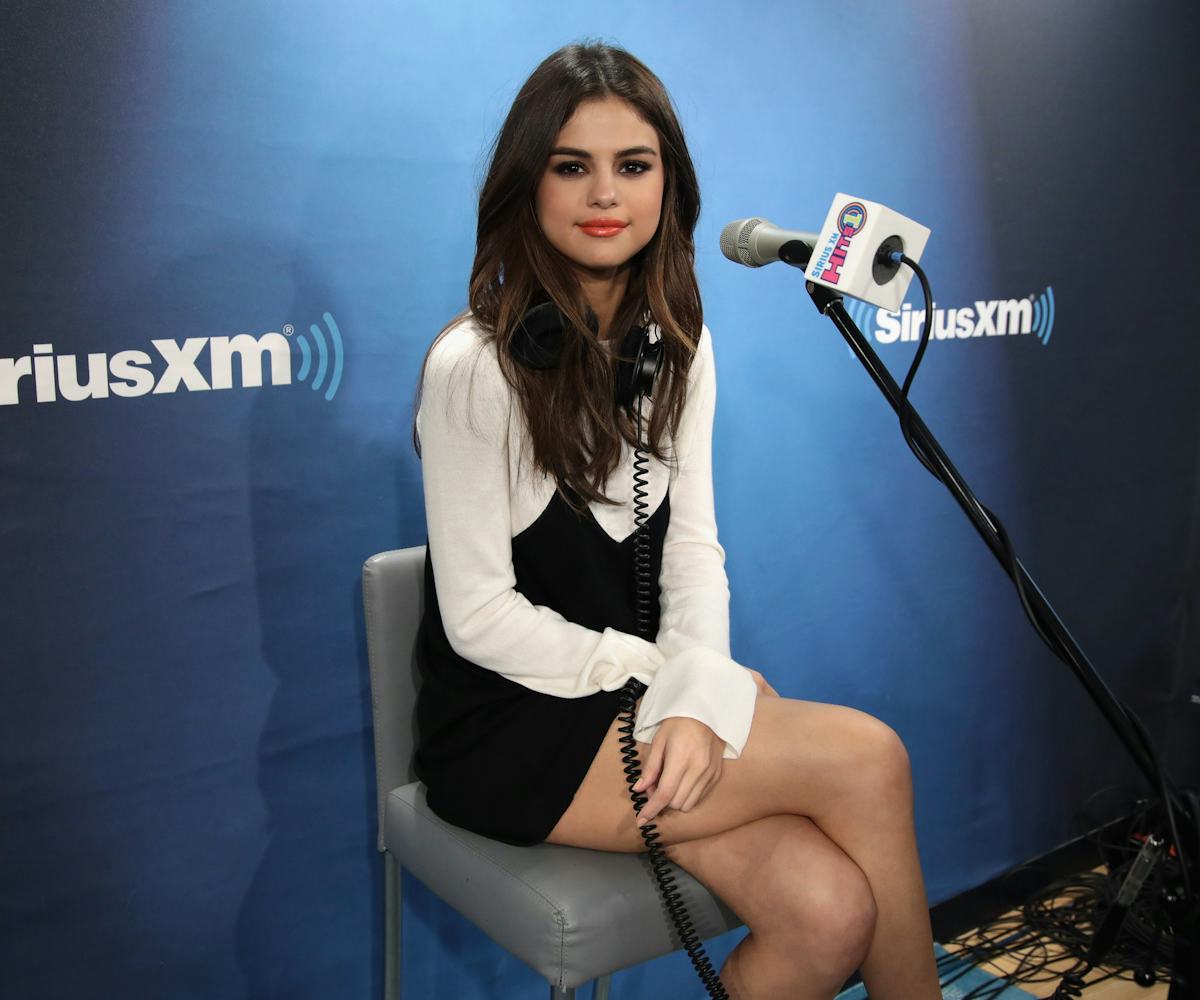 Photo by Cindy Ord/Getty Images
8@8: Your Morning Scoop
Selena Gomez has total heart-eyes for The Weeknd
Today is...
National Eat Your Jello Day!
News of the Day:
+ #Abelena continues to flourish! In a recent interview, Selena Gomez addressed a fan's question about her recent trip to Toronto. She excitedly described how much she loves her Canadian fans, the city itself, and her friend, Canadian artist Petra Collins. Of course, she saved the last three seconds of the clip to gush about The Weeknd. "And my boyfriend's from there," she says of the city of Toronto. "He's really cute."
+ Calling all Starbucks lovers: The coffee chain is rolling out two more coconut milk drinks. The Iced Cascara Coconut Milk Latte is the chain's newest addition to the menu and is made from coconut milk and coffee cherries. The new drink will join the beloved Iced Coconut Milk Mocha Macchiato, which has made its return back to the menu (and our hearts). Keep an eye out for these refreshing summertime drinks, and be sure to visit any Starbucks this Friday from 1pm to 2pm to get your hands on a free iced tea.
+ Making guacamole just got a whole lot easier, thanks to this new invention: the "Avocado Sock." Creator, Diane Sherwood, says placing the fruit inside of the lanolin and wool sack, expedites the ripening process. So you can have your guac fix sooner. 
+ Terrific Women is the new, original web series from CBC Comedy taking YouTube by storm. Starring comedians Sara Hennessey and Stephanie Kaliner and directed by Ally Pankiw, the series follows the hilarious antics of Linda and Joy, aka the hippest ladies of 1974. Fusing humor while tackling the social issues of the 70's, Linda and Joy take you on the grooviest, funniest ride you've been on in a while. You can watch the series here, and see the trailer below.
+ If you, like us, are in desperate need of catching up with Game of Thrones ahead of the new season, this new YouTube video has got you covered. Thanks to Recap Raps, you can get caught up on all the drama from seasons one through six in under five minutes. You're welcome. 
Deal of the Day:
Revere, a line of actually tasty ready-to-mix nutrition, is here. Offering plant-based powder formulas (meant to be mixed with water, milk or smoothies) customized to fit your health needs for pre- and post-workouts, this brand will change the way you view workout-enhancing drinks. You can try for yourself and sign up to receive your own packet, which is pre-portioned and fit for your unique workout and nutritional needs, here. We suggest you especially try Energy—it gave us at least an extra 30 minutes more than we would normally be able to handle in a training session, all thanks to a mix of sweet potato, pomegranate, beetroot, and green tea ingredients.
Advice of the Day:
"An artist must be free to choose what he does, certainly, but he must also never be afraid to do what he might choose." —Langston Hughes
GIF of the Day: