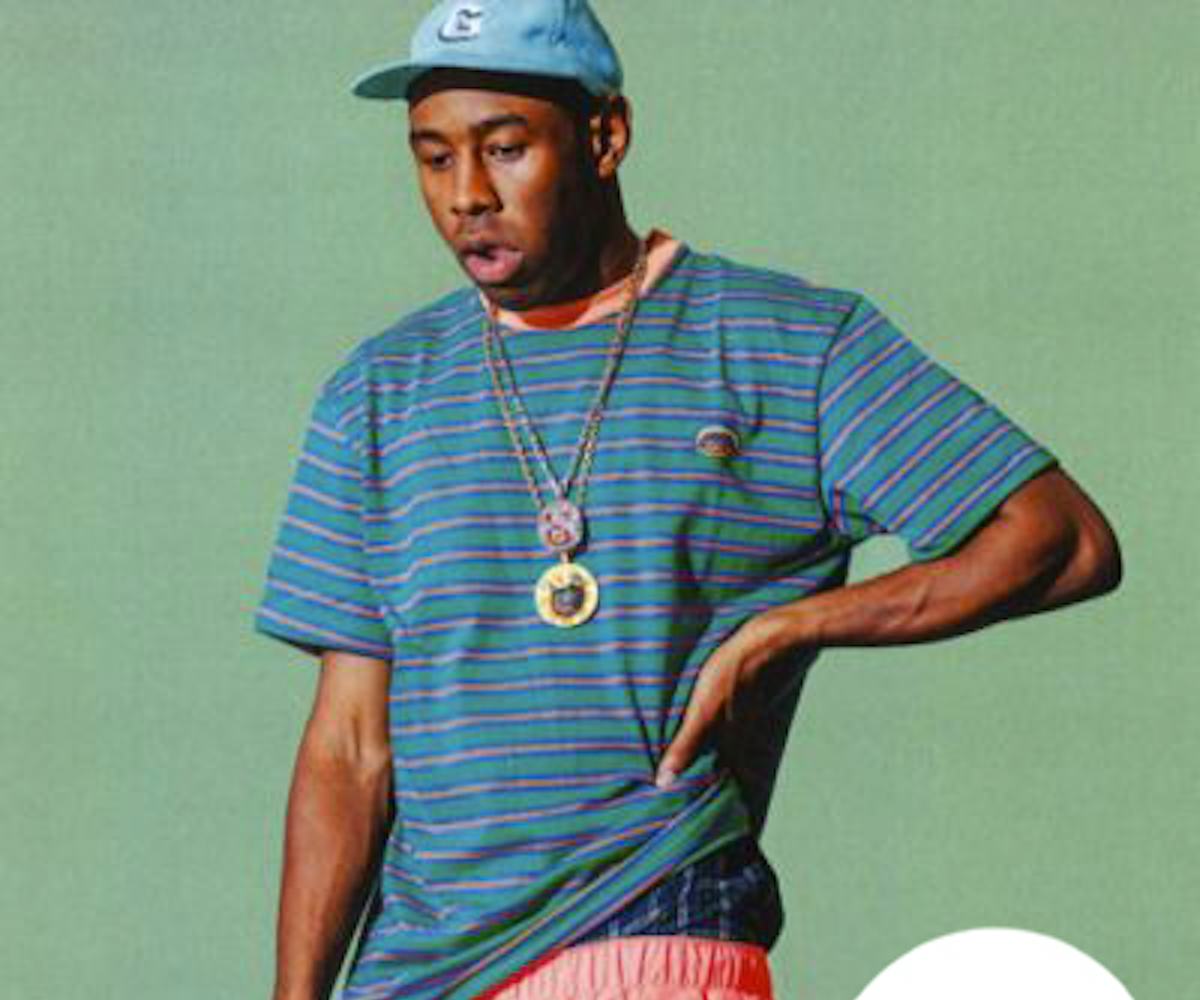 Photo via @flognawmotors/Instagram
8@8: Your Morning Scoop
Tyler, The Creator's fashion show was awesome
Today is...
National Weed Your Garden Day!
News of the Day:
+ Over the weekend, Tyler, The Creator's Golf Wang made its big runway debut at MADE in Los Angeles. Kanye West and Kendall Jenner came to show their support, and everyone in attendance got free shoes!
+ The sister of the Stanford rape victim penned a letter that will break your heart even more. The aftermath of Brock Turner's case continues to build, and brave voices will not be silenced. Others, unfortunately, continue to stay in denial.
+ According to a study conducted by psychologist Tara C. Marshall, creeping on your exes via Facebook is legitimately bad for your mental health. Not only does "surveillance" increase your anxiety, but it also causes distress.
+ Dev Hynes, known to many as Blood Orange, endured a random Snapchat hack over the weekend. His account has been recovered since the attack.
+ Start your morning off right by listening to Hiko Momoji's latest single "Waste Your Time" featuring Austin White. 
Deal of the Day:
Get items up to 75 percent off at Alice + Olivia's sample sale from June 13 to 18 at 260 5th Avenue in New York City.
Advice of the Day:
"You may not always have a comfortable life and you will not always be able to solve all of the world's problems at once, but don't ever underestimate the importance you can have because history has shown us that courage can be contagious and hope can take on a life of its own." —Michelle Obama
GIF of the Day: