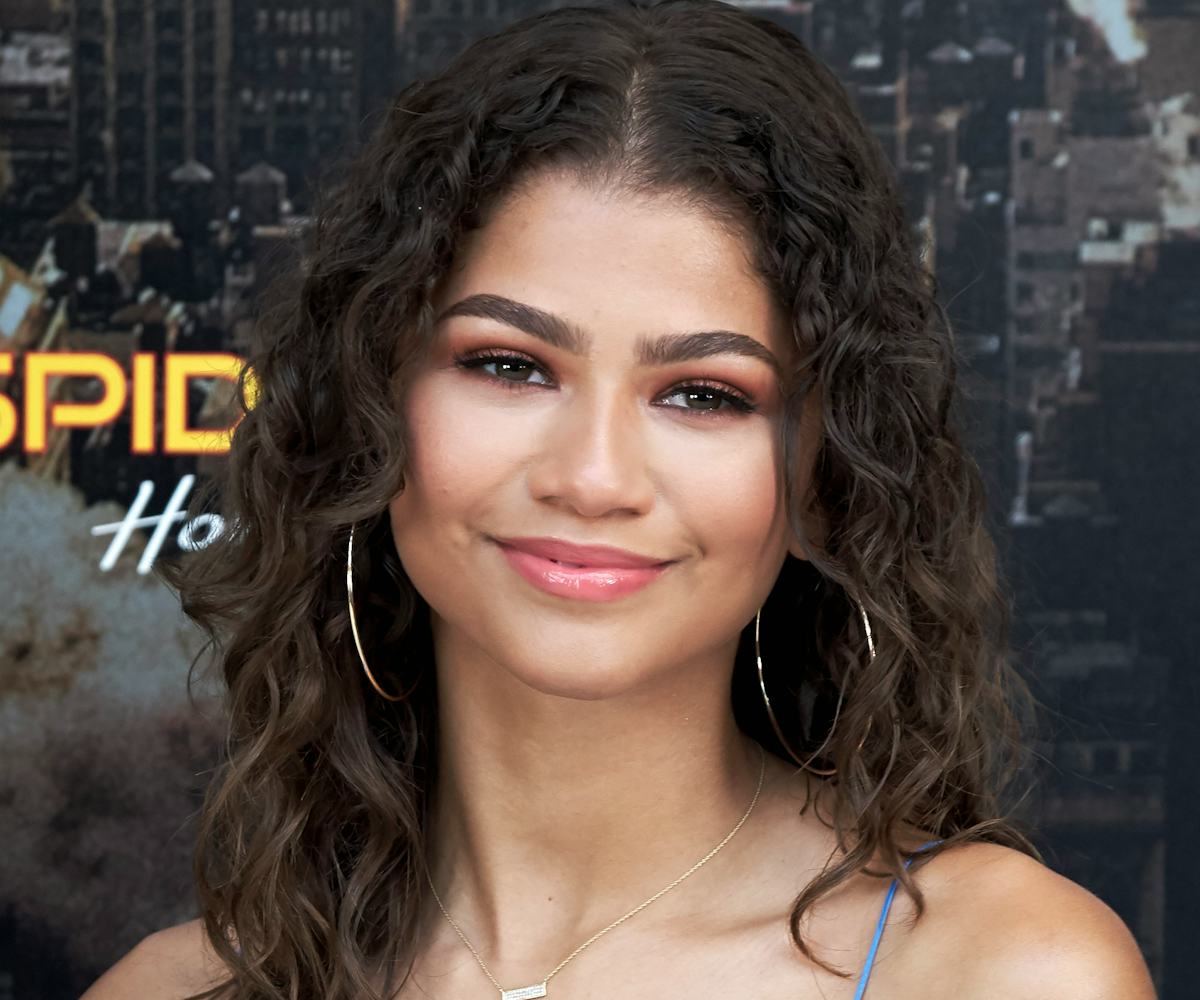 Photo by Carlos Alvarez/Getty Images
8@8: Your Morning Scoop
Zendaya lands her first 'Vogue' cover
Today is...
National Fudge Day!
News of the Day:
+ Zendaya made her Vogue cover debut for the publication's July issue. The Disney actress-turned-It Girl opened up to the magazine about her film debut in Spider-Man: Homecoming, her position as producer for her hit Disney show, K. C. Undercover, and how she navigates race and casting issues in Hollywood. Read the full story here.
+ H&M's Divided launched a new festival collection yesterday, just in time for Electric Daisy Carnival this weekend. The styles include cheetah print leggings, hooded metallic bodysuits, pink camo jumpsuits, and more. You can shop the looks online here.
Illustration by Minni Havas
+ Obsessed with Selena Gomez's "Bad Liar"? You can literally wear your love for the track on your sleeve because the singer just released a line of "Bad Liar" merch. The collection includes an assortment of T-shirts, socks, and stickers. Shop the collection, here.
+ Rock Paper Scissors and a Three-Armed Shovel, a zine and self-published photo book fair, will take place June 17 to 18 at Baxter Street Camera Club New York. The fair is curated by Elliott Jerome Brown Jr. and Devin N. Morris, the creators of 3 Dot Zine, and features a zine-making workshop on Sunday. The inclusive event is part of Brown and Morris' mission to challenge reductive images of black and queer identity.
+ Jay Z made history last night, by becoming the first rapper in history inducted into the Songwriter's Hall of Fame. In recognition of this honor, Chance the Rapper, Nicki Minaj, and many other artists were given the opportunity to share essays, videos, and comments congratulating HOV on this major accomplishment. You can see the artists' tributes to Jay Z on Tidal. Now where are those Gemini twin babies?
Deal of the Day:
+ Pucker up, lipstick lovers! From now until June 25, M.A.C is giving away free full-size lipsticks online and in stores when you buy any two lip products. The free lipstick, valued at $17, is available in six different shades, including a flesh pink shade "Hug Me" and a bright red "Mangrove." 
Advice of the Day:
"Just keep it real and be yourself— that's what people gravitate toward." —Zendaya
GIF of the Day: