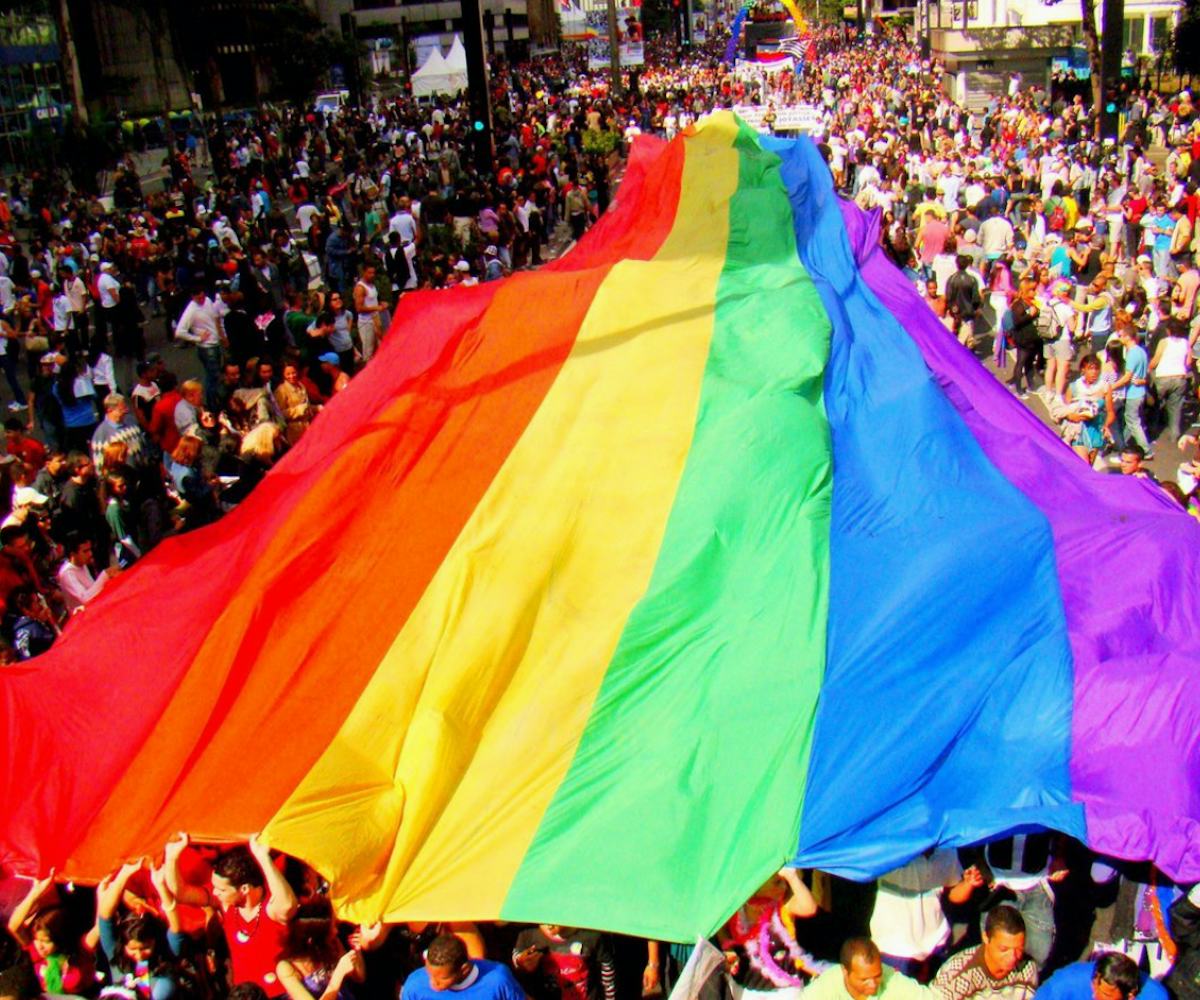 Photo via Twitter @fifthfromlylas
8@8: Your Morning Scoop
Brazil holds the biggest Gay Pride parade ever
Today is...
National Martini Day.
News of the day:
+ On Sunday, Brazil celebrated what is estimated to be largest Gay Pride parade ever. Some organizers expected around 3 million participants. The theme of this year's parade is secularism and the idea that no religion should control the law, despite personal beliefs. 
+ In what some are seeing as a desperate ploy to outdo the news of Beyoncé giving birth, Kim Kardashian posted pictures of her family's newest puppies she got as presents for North West and Penelope Disick. Good thing we love looking at pictures of puppies! One of the little doggos has already been dubbed Honey, the other remains unnamed.
+ GIFs of a sassy alligator mascot began appearing online this weekend, but no one seemed to know where they were coming from. Some deep digging revealed that the reptilian queen, nicknamed Cuca, is the villain from an old Brazilian TV show. No one is quite sure how this became, like, a thing, but here we are.
+ This year's Shakespeare in the Park show is a controversial production of Julius Caesar which features a protagonist styled to look like Donald Trump getting stabbed. Unsurprisingly, those on the right are loudly complaining about the play on social media and even interrupted the performance in person. Now, some totally unrelated theater companies in totally different parts of the country are getting death threats sent to them. Shakespeare Dallas, for example, has received around 80 messages about the play they have nothing to do with, with some of the messages threatening to rape and murder anyone involved with the show. America!
Deal of the day:
+ EleVen by Venus Williams just launched the newest collection, Seamless. The latest line's minimal color-palette and quick–dry breathable fabric is perfect for the next heat wave we're sure to be getting in the near future. Both short sleeve and long sleeve shirts go for around $50, leggings are priced at $76.
Advice of the day:
"Don't take life too seriously." - RuPaul
GIF of the day: