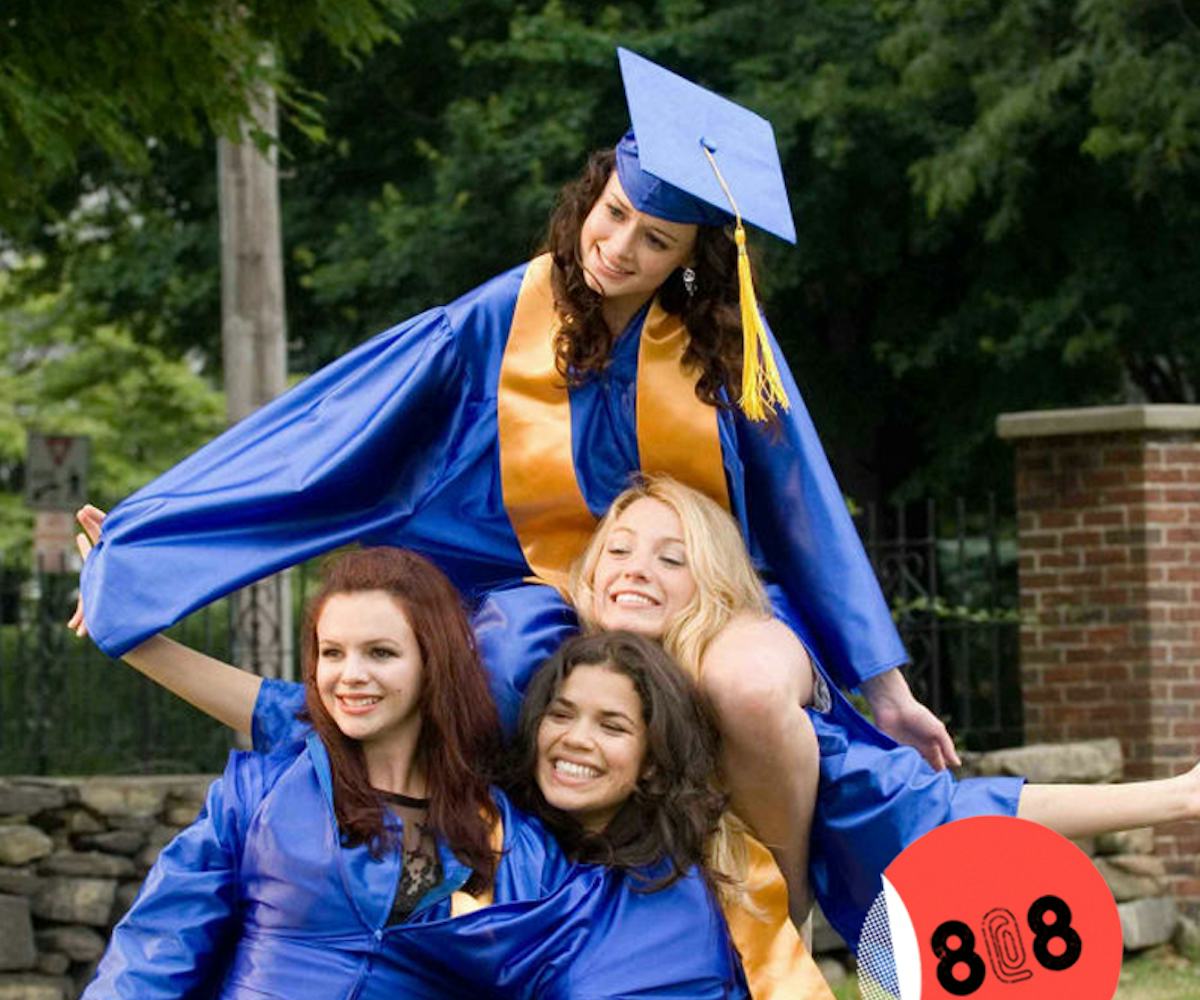 Photo courtesy of Warner Bros.
8@8: Your Morning Scoop
'Sisterhood of the Traveling Pants 3' is happening
Today is...
National Chocolate Ice Cream Day!
News of the Day:
+ Over the weekend, actress America Ferrera told People that there will, in fact, be a Sisterhood of the Traveling Pants 3. Speculation has been swirling for some time, but Ferrera officially confirmed it by saying that "it's actually very much in the works."
+ Everyone's favorite couple, Chrissy Teigen and John Legend, just gave you more of a reason to love them. Yesterday, they teamed up to destroy known loudmouth Piers Morgan on Twitter. The takedown began after Morgan tweeted that he hoped his legacy wouldn't be "sugar coated" after his death. Legend and Teigen jumped in with this:
+ Ghana's Food and Drug Authority announced that the country will begin banning cosmetics with bleaching ingredients, particularly ones containing hydroquinone. (The substance is already banned in the U.S. and Europe). The chemical has been found to be a carcinogen and can cause damage to the skin, kidney, and liver.
+ Jimmy Fallon's house band and all-around maestros, The Roots, announced that their annual Roots Picnic festival will be having its first ever iteration in New York City. Normally held in Philadelphia, the fest will occur on October 1 and 2 in Manhattan's Bryant Park with a lineup including D'Angelo, Wu-Tang Clan, John Mayer, and, of course, The Roots.
+ Snapchat king DJ Khaled dropped his first ad for Apple Music, which includes a coastal ride with "beautiful icon" Naomi Campbell, his new track with Drake, a mention about how "they" are trying to stop him from succeeding, and a kiss in front of the sunset. Classic.
Me @naomicampbell in my first @AppleMusic commercial #ForFree w/ @Drake at #1 ONLY on Apple Music NBA Finals 2morrowhttps://t.co/xluWbBZq1W — DJ KHALED (@djkhaled) June 4, 2016
Deal of the Day:
The new Nike Air Rift Breathe officially go on sale Thursday, June 9. Get them while you can.
Advice of the Day:
"My tolerance for tears is very little when you're beautiful and crying over nothing." —Chrissy Teigen
GIF of the Day: