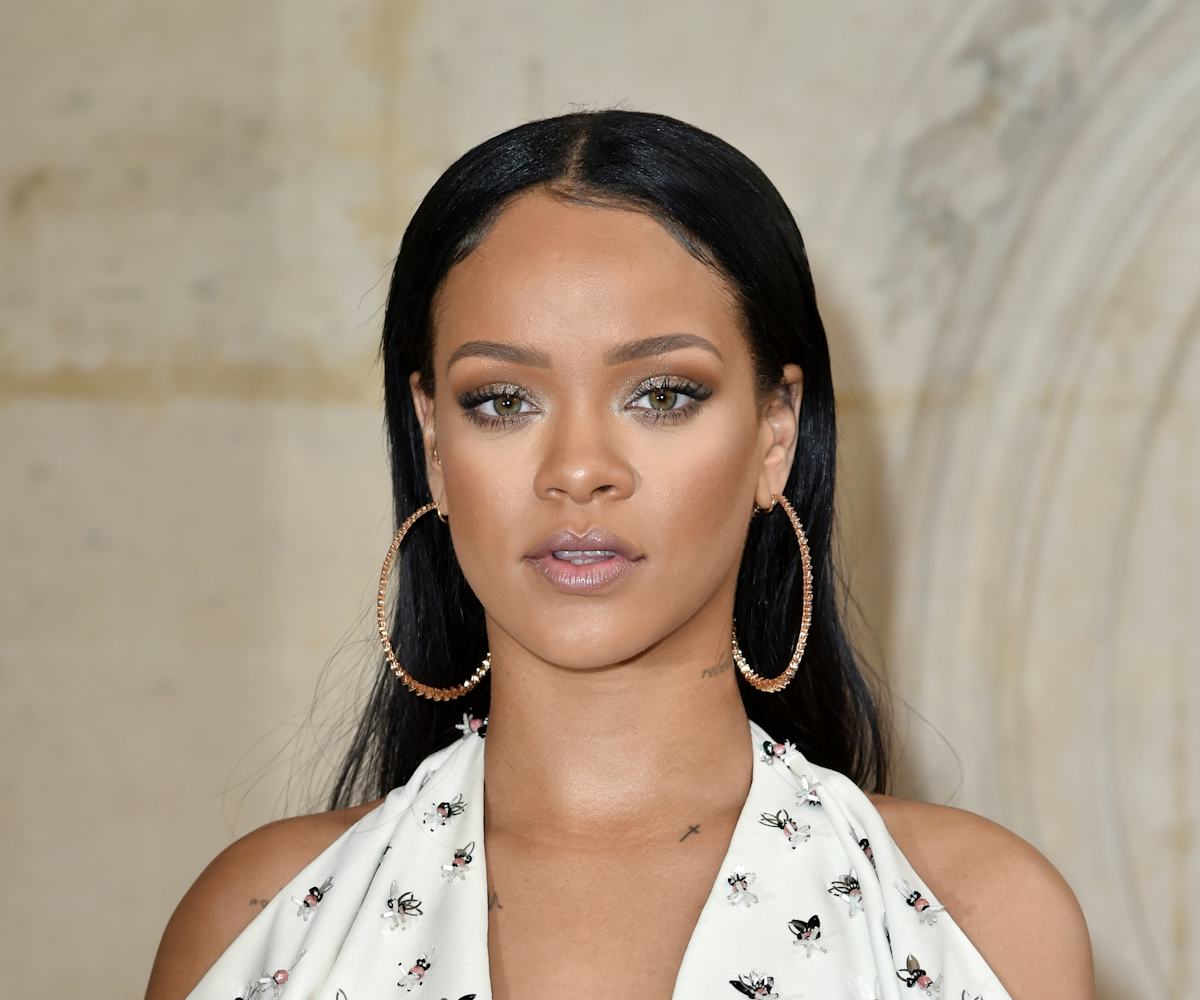 Photo by Frazer Harrison/Getty Images
8@8: Your Morning Scoop
Bad Gal RiRi is totally on the good list with her new charitable collab
Today is...
National Peanut Butter Lovers' Day!
News of the Day:
+ Harvard Foundation's ‬Humanitarian of the Year, Rihanna, is showing us all why she's the chosen one with her new collaboration with Dior. The singer's charity, The Clara Lionel Foundation, is teaming up with the fashion house on their new "We Should All Be Feminists" tees. A portion of each purchase will go to CLF. Has the "Bad Gal" gone good? The $710 tees will be available in Dior boutiques and online until May 15. A limited-edition black version of the tee will also be on sale at Saks Fifth Avenue from March 14 to March 28. 
+ SoundCloud just added a new mid-priced subscription to their network. SoundCloud Go has been adapted as a new $4.99 service that offers offline listening and no ads (though it limits the amount of tracks available to users) and goes by the new name SoundCloud Go+. Looks like Spotify might have some competition.
+ Superfly, the parent company of Bonnaroo, has teamed up with Comedy Central to put on its very first festival. Colossal Clusterfest will take over San Francisco's Civic Center and Bill Graham Civic Auditorium from June 2 through June 4, and will showcase acts like Jerry Seinfeld, Sarah Silverman, Kevin Hart, and Hannibal Buress, as well as musical performances from Ice Cube, Vince Staples, Tegan & Sara, Chromeo, and more.
+ In 2011, Drake popularized the acronym 'YOLO' when he released "The Motto", a single from his sophomore album, Take Care. In 2017, Cambridge University says it's advice to live by. A research group coordinated by Cambridge, Cal State, and a few other universities, asked a group of 69 American students to live as if they only had 30 days left in their current city, and another 70 students to simply write down their daily activities for the same amount of time. Six weeks later, results found the students given 30 days were happier than the rest of the study group. Who knew Drake was so wise?
+ Katie Couric and Chance The Rapper sat down for 15 minutes to discuss his views on, well, just about everything. The two enjoyed each others' company in Chicago's Harold's Chicken Shack as the anchor asked the artist about violence in his city, his newfound success, and more. Watch the full interview, here.
Deal of the Day: 
Samantha Pleet has just launched her Spring 2017 collection, and it's as enchanting and magical as ever. Pleet's Midsummer Dream collection is an escape for the independent woman, serving us with a flirty summer color palette and plenty of feminine details—ruffles galore! You can shop the collection now, here.
Advice of the Day:
"No one can make you feel inferior without your consent." – Eleanor Roosevelt
Gif of the Day: