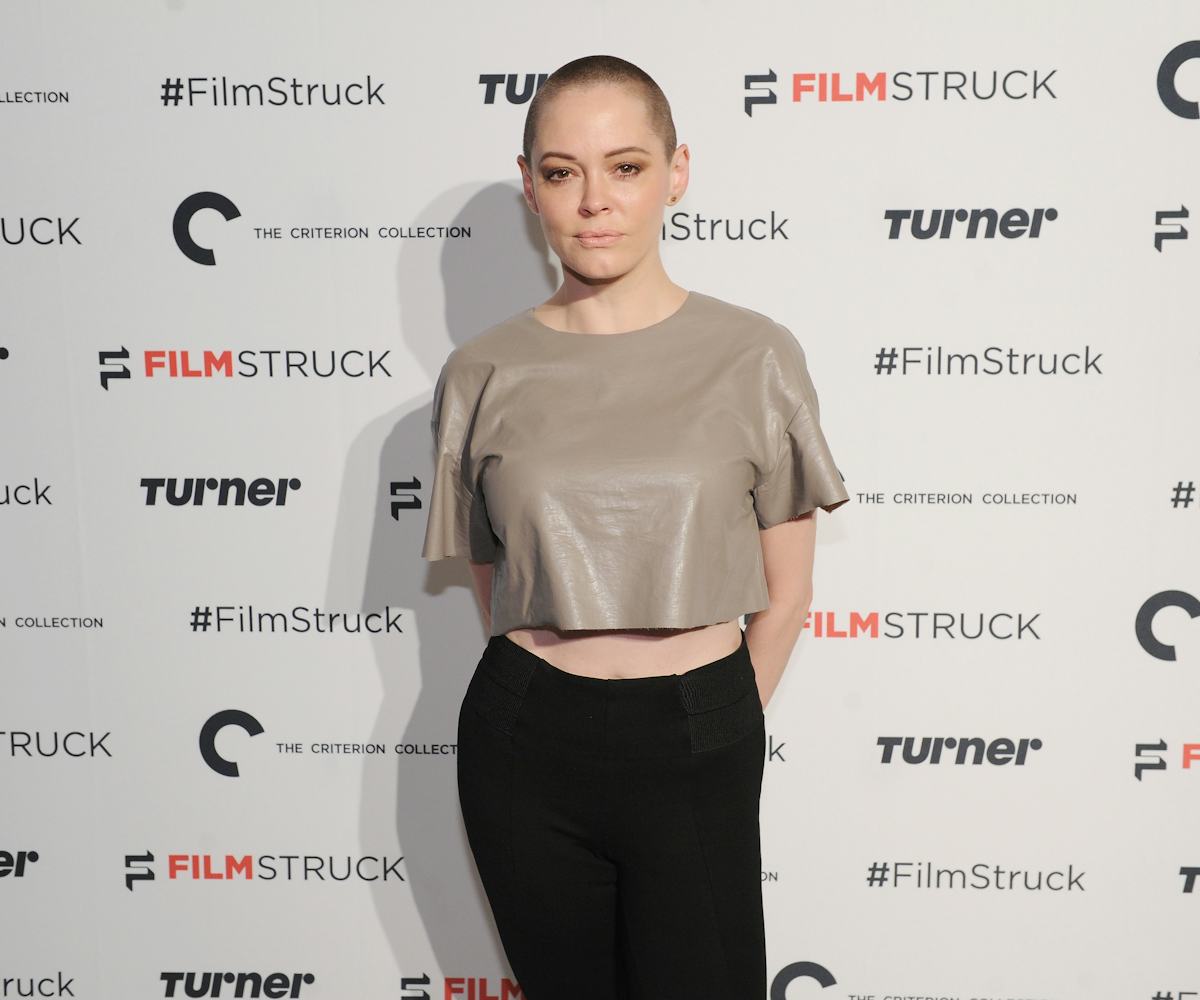 Photo by Craig Barritt/Getty Images
8@8: Your Morning Scoop
Rose McGowan has an important announcement
Today is...
National French Bread Day
News of the Day:
+ Rose McGowan isn't backing down after trolls illegally released her nude photos and sex tape without her permission. The actress stated that she will be taking action at the Department of Justice in order to hold the hackers accountable. She also warned the perpetrators with a chain mask-clad selfie via Twitter. 
+ Thandie Newton has called out the sudden interest in period dramas in the U.K. for creating a serious lack of roles for people of color. Newton says that, while she manages to find work in the shows, she is not interested in playing someone who is "racially abused."
+ Gyasi Williams Kirtley shared five new polaroids from her The Last Days Project. Gallant, Steve Aoki, Fucci, Xavier Omar, and Kevin Amato have joined the high-profile roster for the ongoing collection that inspires viewers to live life to the fullest. For the project, Kirtley asks each celebrity the same question: "What would you do on your last day on earth?"
+ You can finally save Instagram Live videos. Instagram announced via its blog that users can now save their stream immediately after ending by tapping a new button in the top right corner. They still won't be saved on the app for public access, but now we can at least save for future reposting.
+ Prep your outfit to go see the new Power Rangers movie this Friday. DANNIJO defines superhero chic with four new accessories featuring the iconic lightning bolt design. All pieces are under $150 and are perfect for fans and fashionistas alike. Shop the entire collection here.
Deal of the Day:
Swatch has unveiled their thinnest style ever. Feeling weighed down by a bulky watch is a thing of the past with these 11 sleek models, encouraging all to make #YOURMOVE through their campaign and promoting freedom and self-expression.
Advice of the Day:
"A surplus of effort could overcome a deficit of confidence." —Sonia Sotomayor
GIF of the Day: