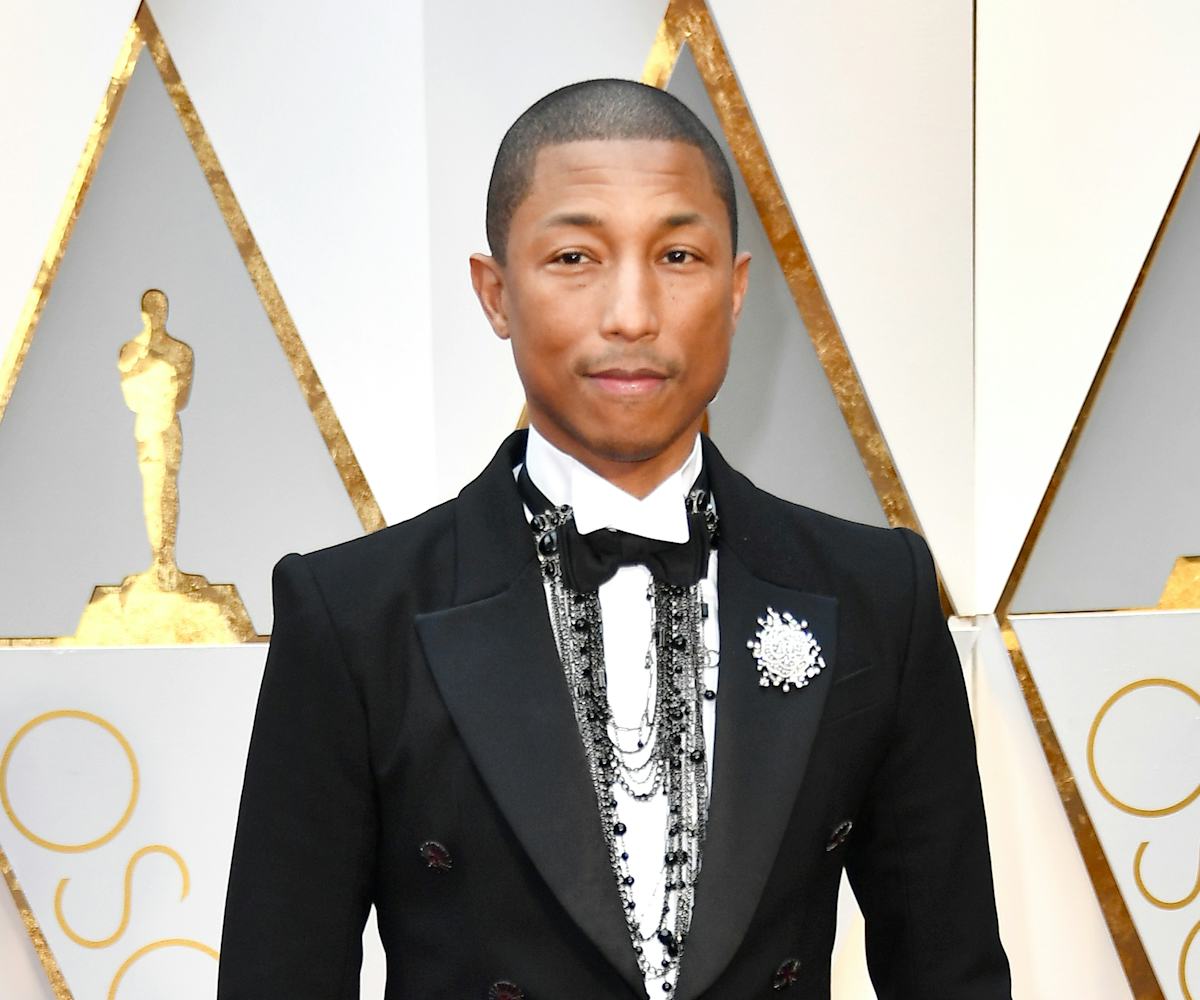 Photo by Frazer Harrison/Getty Images
8@8: Your Morning Scoop
Pharrell has a new type of project in the works
Today is...
National Weed Appreciation Day!
News of the Day:
+ Pharrell Williams will take his first try at musical theater. The project, titled Atlantis, will bring a Romeo and Juliet-type love story to Pharrell's childhood home in Virginia Beach. The production is sure to be a hit, with Tony Award winner Michael Mayer (Spring Awakening) as director.
+ Millennials are shopping with a nostalgic eye, according to a recent study. Shopping mall favorites Urban Outfitters and Hot Topic have seen significant traffic from millennial shoppers, especially after UO's return to heavy retro branding and Hot Topic aesthetics showing up on the runway at NYFW during recent seasons. Considering other favorites like Bebe and BCBG are closing store doors, we're happy to see that some shall survive.
+ Cat ladies (and gentleman), rejoice! It turns out that your cat truly does love you (and, believe it or not, possibly even more than food). Oregon State University published a study this past Friday in which they found that approximately half of the kitties studied preferred human interaction to food. So, cats can be just as tight with their human BFFs as "man's best friend." Take that, pretentious dog people.
+ Sia joined the cast of Sesame Street this past weekend to sing a song about songs. The singer trimmed the bangs of her famous wig and donned a red clown nose for the uber-adorable ode to the letter "S." 
+ Sufjan Stevens released the first peek of his project with Bryce Dessner of The National. "Saturn" is the first single from the solar system-inspired album, Planetarium, to be released on June 9. Watch the unearthly video below. 
Deal of the Day
Fashion meets function with this new collab. Brompton Bicycles have teamed up with the Cambridge Satchel Company to bring three new bike satchels (aka "batchels"), in three colorways: Lagoon blue, Turkish green, and oxblood. The bags attach right to the front of the compact bike, which can be bought with the bike in store or separately online. 
Advice of the Day:
"Normal is not something to aspire to, it's something to get away from." —Jodie Foster
GIF of the Day: