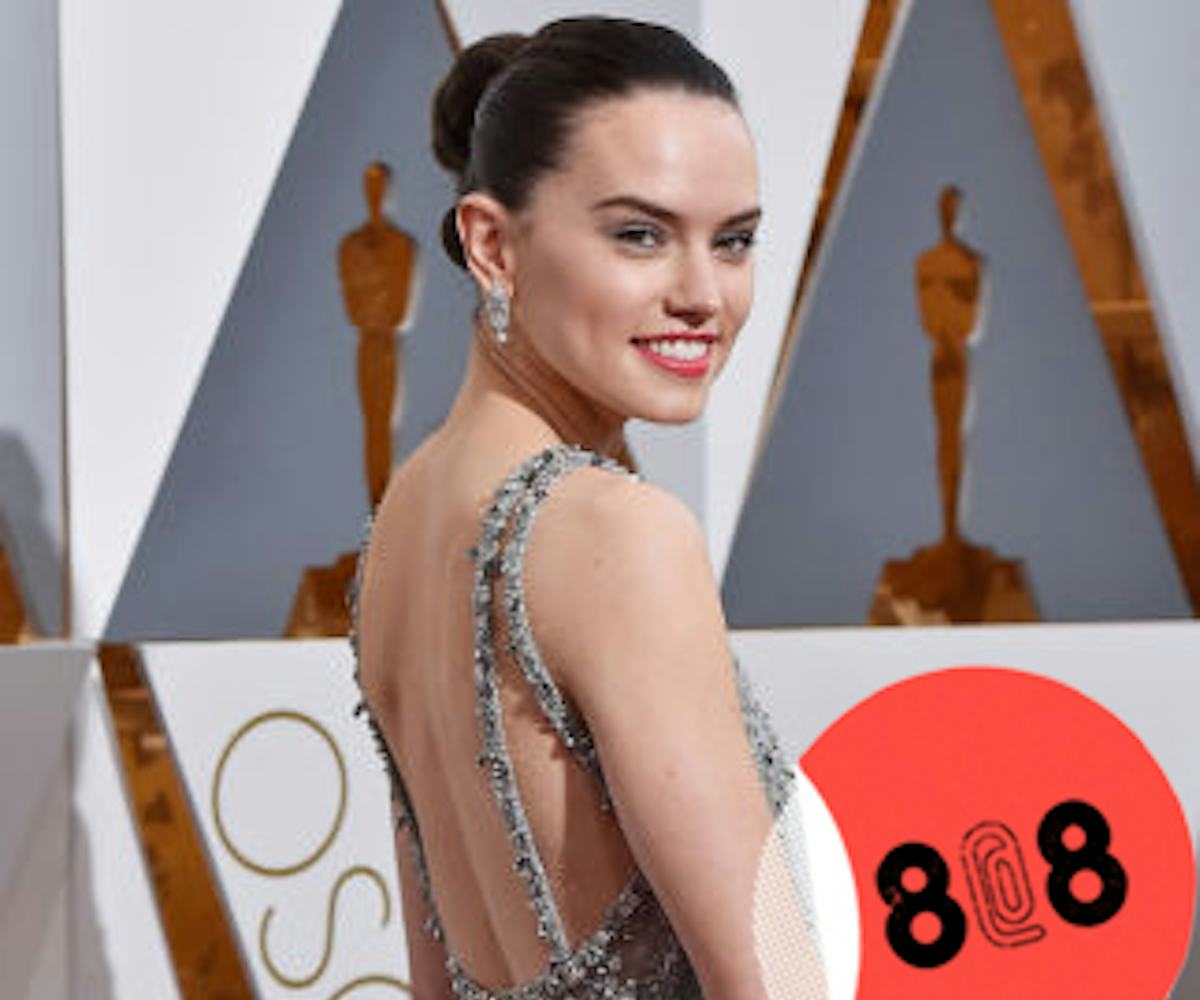 Photo by Kevork Djansezian/Getty Images
8@8: Your Morning Scoop
is there anything daisy ridley can't do?
Today is...
National Anthem Day! Sing it loud and proud.
News of the Day:
+ We've all seen Daisy Ridley steer spacecrafts and outsmart evil warlords, but did you know she can sing, too? The Force Awakens star posted a photo of herself with Barbra Streisand on Instagram yesterday, right on the heels of J.J. Abram's statement that she's recording a duet with "a massive superstar."
+ This May, Los Angeles will give us the art exhibition we never knew we wanted: a shrine to our failed relationships. The Museum Of Broken Relationships will be filled with donated objects from past couples, all accompanied by text explanations of why their love was doomed. Tissues not included.
+ Have you ever wanted to spend the night in Vincent van Gogh's bedroom? Now you can, thanks to Airbnb. Based in Chicago, this room is redecorated in a Post-Impressionist style that will take your mind to the south of France. It's also only $10 per night too.
+ Mayor Bill de Blasio has appointed Azadeh Khalili as executive director of New York City's Commission on Gender Equity. This council is the first ever in the state to advocate for women, transgender, and intersex individuals! Representation rules. 
+ Soft indie rockers Eskimeaux teased their new mini album with an unheard single "WTF," and a full U.S. tour announcement with Frankie Cosmos and Yowler. Check out the dates here, and stream the track now.
Deal of the Day:
Still obsessing over camo? Get your hands on the Converse Chuck Taylor All Star II Reflective Print Collection!
Advice of the Day:
"Let us all trust ourselves, hold our heads up high, and be amazing." —Caitlyn Jenner 
GIF of the Day: