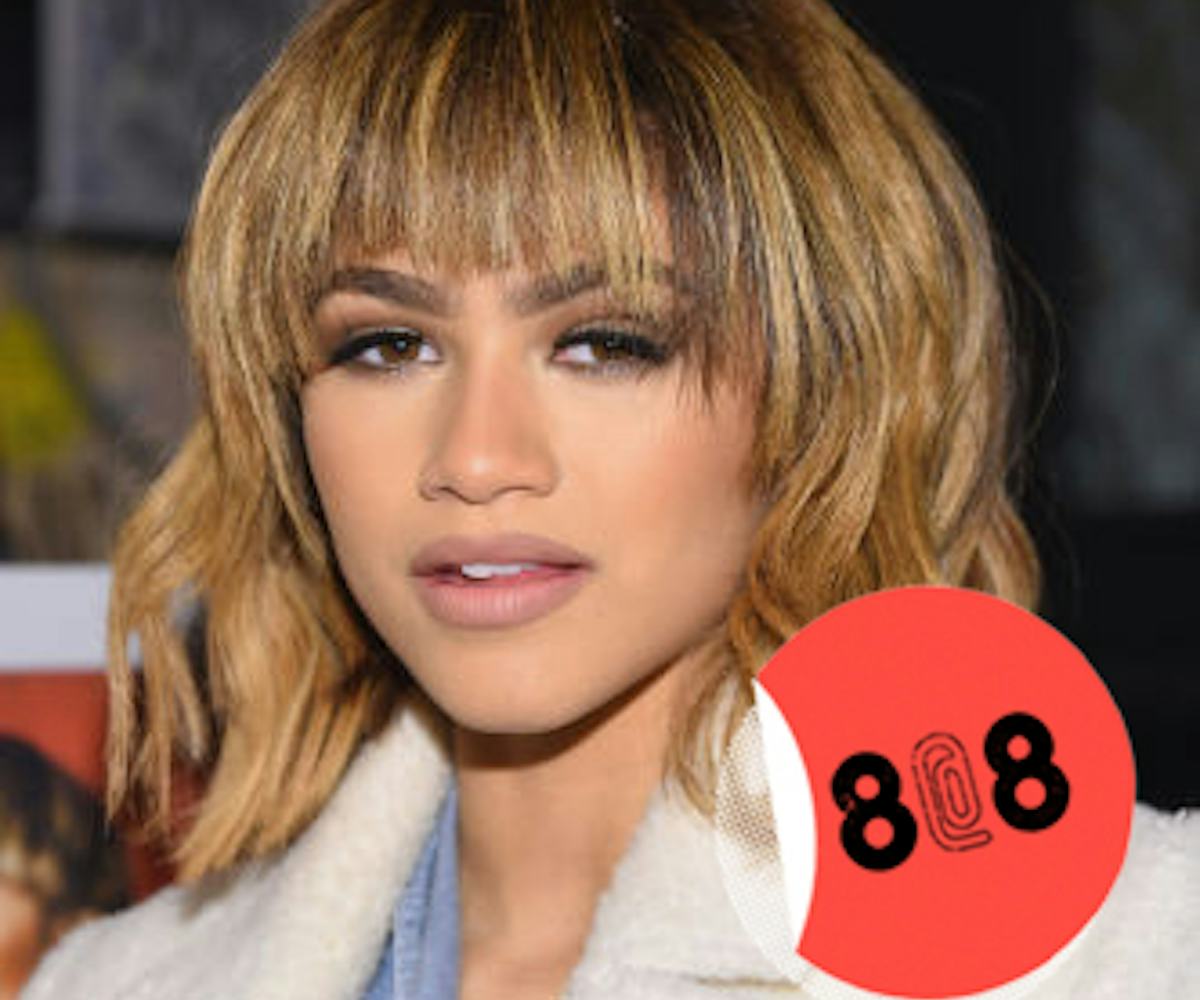 Photo by Michael Loccisano/Getty Images
8@8: Your Morning Scoop
and the new leading lady of $1'spider-man' is…
Today is...
International Women's Day!
News of the Day:
+ Marvel has officially cast Disney star Zendaya Coleman in the new Spider-Man reboot. The next set of films will feature Tom Holland as Spidey and Zendaya as female lead Michelle, details for whom remain under wraps. The film is set for release in 2017.
+ Could Zayn Malik be any more of a tease? He dropped a chart-topping hit out of nowhere, then slowly released clips of new tracks on Instagram. Now, thanks to Twitter, we have a taste of his solo album Mind of Mine's tracklist. If the ex-1D singer is trying to build up as much anticipation as possible before the March 25 release, it's working.
+ Style networking platform VFILES just announced a brand new print publication, WOMB Global. The magazine, which will focus on a myriad of issues pertinent to the younger generation, drops in April. Who said print was dead?
+ Remember the nanny who allegedly wrecked Gwen Stefani and Gavin Rossdale's marriage? Well, she's pregnant now. The other woman, whose name is Mindy Mann, won't yet reveal who the father is. Scandalous. 
+ British pop auteurs Kero Kero Bonito just dropped the video for their bubbly hit "Lipslap," and we're not sure if we want to do the robot or scratch our heads in confusion. Check it out for yourself, below!
Deal of the Day:
Spring is coming, but that doesn't mean scarf weather has to end. CJW just released the "Portland," a lightweight scarf that features adorable sketches of northwestern staples. Check it out today via Anthropologie.
Advice of the Day:
"I feel like young girls are told this whole idea that they have to be this kind of princess, and be all delicate and fragile, and that's bullshit. I identify much more with the idea of being a warrior and being a fighter." —Emma Watson
GIF of the Day: